3.


WorldSkills prepares young people for their future careers
Euphrasia's story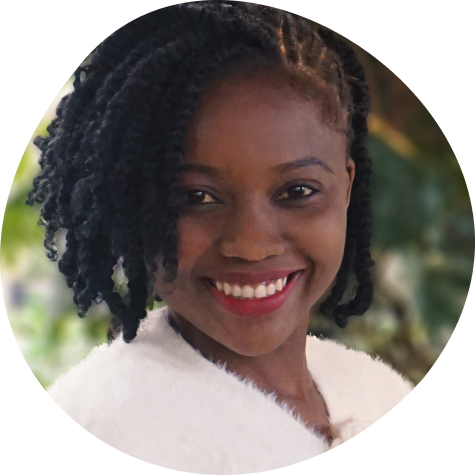 Euphrasia Mulenga admits she has always been a dreamer, but she didn't know how far her ambitions could take her until she started training and competing with WorldSkills Zambia at a national and international level. Now, as a WorldSkills Champion and a representative on the Champions Trust, Euphrasia admits she continually sets her sights on new goals. She says, "Since I've represented WorldSkills Africa, I find myself taking up more challenges. I see that I am growing. I am going to keep looking for other challenges and keep learning as life goes on."
Her dreams began as a young child sitting beside her dad, watching him fix things around the house or service their car. If things broke when her dad was out, she would try and repair them herself. But it was a school trip to the Kenneth Kaunda International Airport in Lusaka that made her want to be an aircraft engineer. She recalls, "We were lined up watching a plane take off. I saw the air hostesses get on. I saw the pilots smartly go in. But I was more interested in the guy on the ground giving the signs to the pilot to say, 'OK now you can start up the engines and you're good to go'."
Like many WorldSkills Competitors, it wasn't instantly clear what a career as an aircraft engineer looked like or, importantly, how she could get there. She remembers, "My community around me thought I was just being a dreamer again. They tried to talk me out of it saying I was too small and tiny to lift an aircraft engine. At least I knew how to correct them and explain that they have machines to do that!"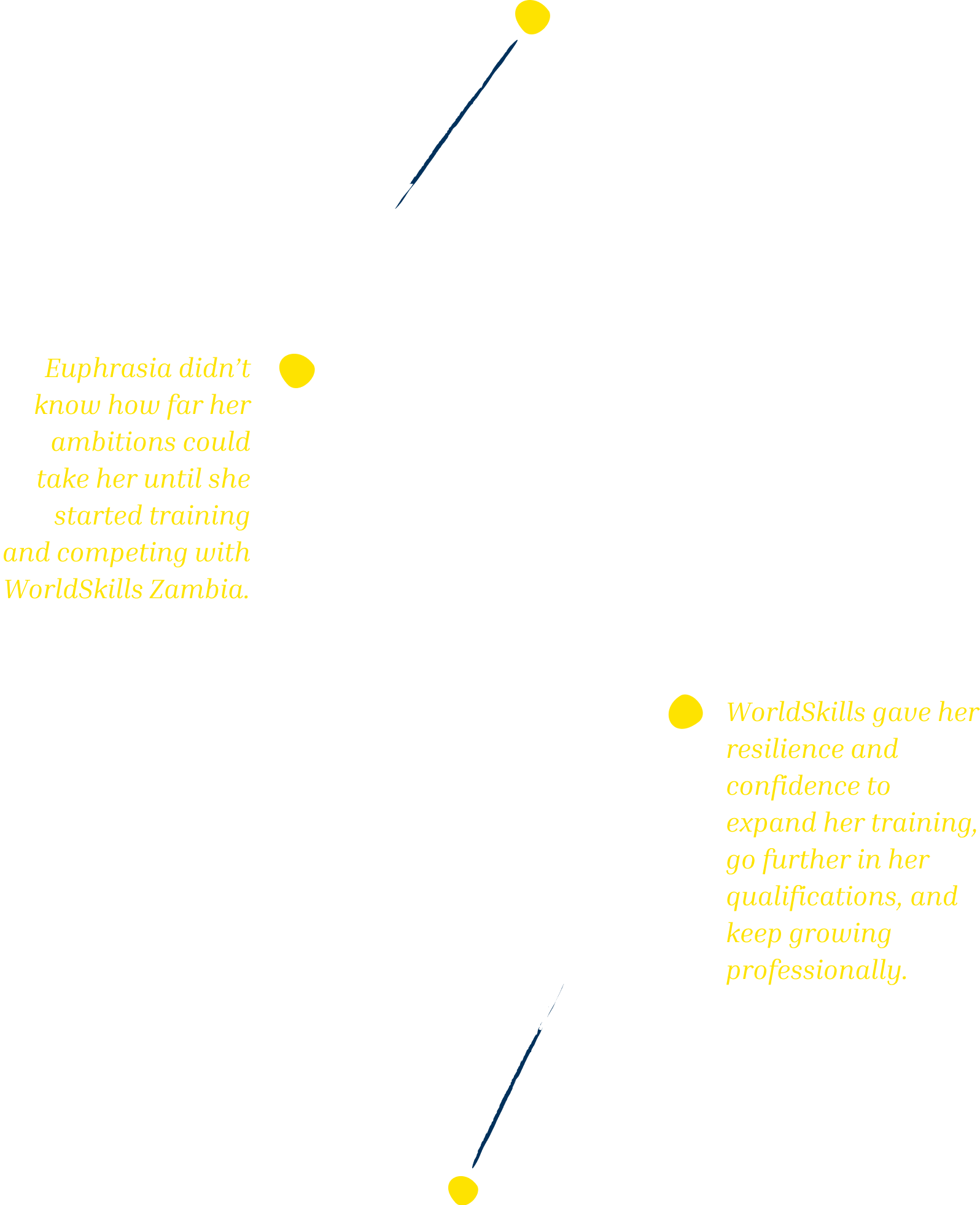 Further education in Zambia only receives 9% of the country's total spending on education so it's not easy for high school students to continue their studies unless they fund it themselves. Euphrasia's parents were able to support her, and she went to Zambia Air Services Training Institute (ZASTI) in Lusaka. While waiting to start, she spent her time developing her computer skills and soaking up the engineering environment, sometimes walking to the airport next door to see the aircraft. "I would speak to senior students who would say negative things that could be demoralizing. But I didn't have a second option in my head - this was the only thing I wanted to do."
Even with this determination, the career path ahead wasn't clear, and it was only when she was working in a company to get industry experience as part of her studies that she encountered WorldSkills, and her horizons were broadened. In 2014, WorldSkills Zambia added Aircraft Maintenance Engineering to its list of competition skills and went looking for young people to compete. Her company put her forward and she began training to represent Zambia at the international competition.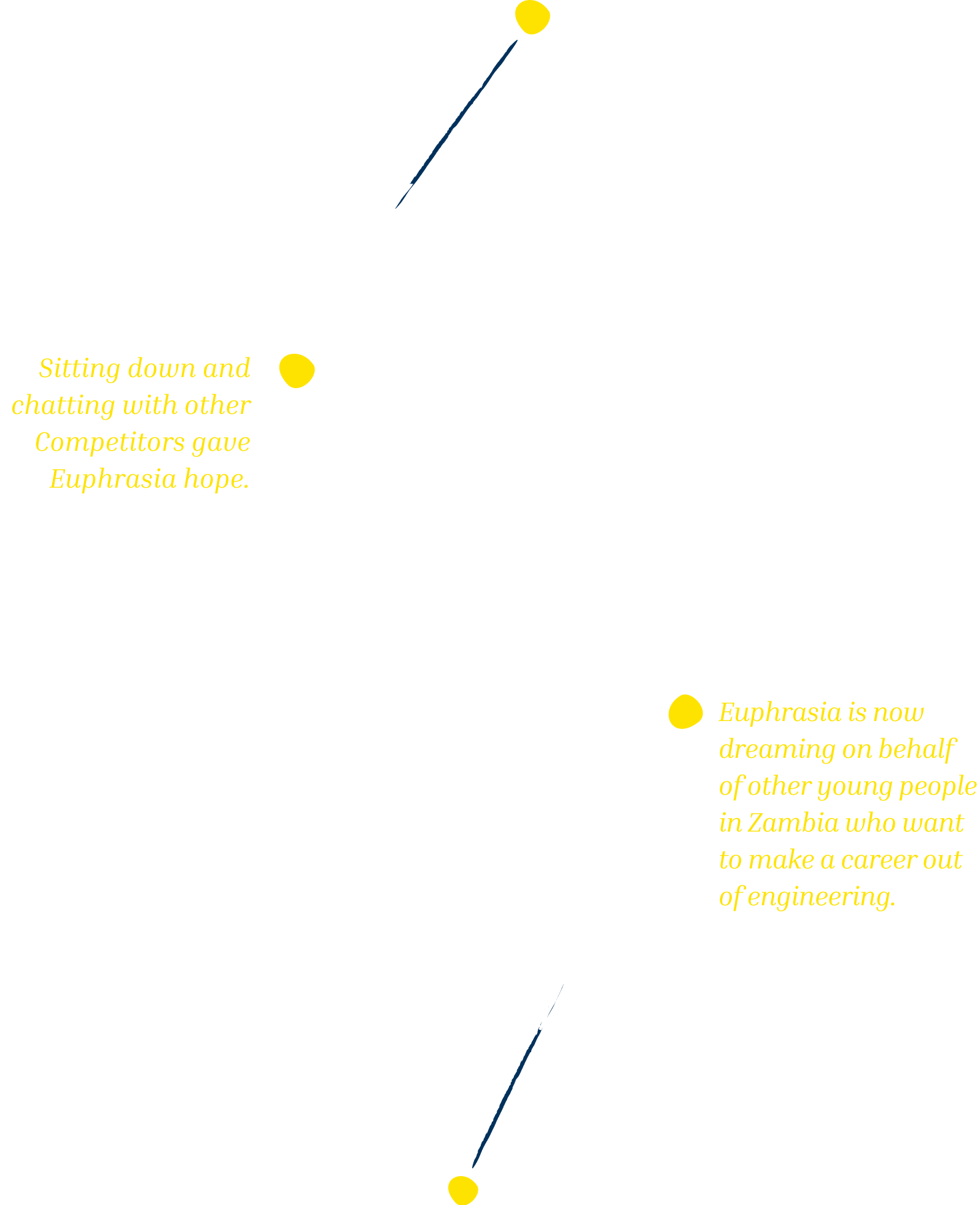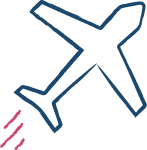 A new and unknown path of opportunity had opened, but it was followed by great loss. Just one month before WorldSkills Abu Dhabi 2017, Euphrasia lost her dad who had been her biggest cheerleader throughout her career so far. Her great sadness gave her even more determination to compete well in tribute to him. As if that wasn't hard enough, at the very last minute WorldSkills Zambia said they didn't have the budget to send Euphrasia to the international finals. "I had worked so hard only to be told I couldn't go. I met with my Expert, and we knew we had to find sponsors. We went to the national airport and a few companies and luckily everyone just got on board. Zambia Airports Corporation Ltd (ZACL) offered to buy my ticket; Royal Air Charters offered to buy me the kit; Corporate Air Maintenance Ltd paid for my allowances to stay; and ZASTI paid for my visa."
When Euphrasia looks back on that difficult and intense time, she remembers the incredible resilience that competing in WorldSkills gave her - resilience that has given her confidence to expand her training, go further in her qualifications, and keep growing professionally.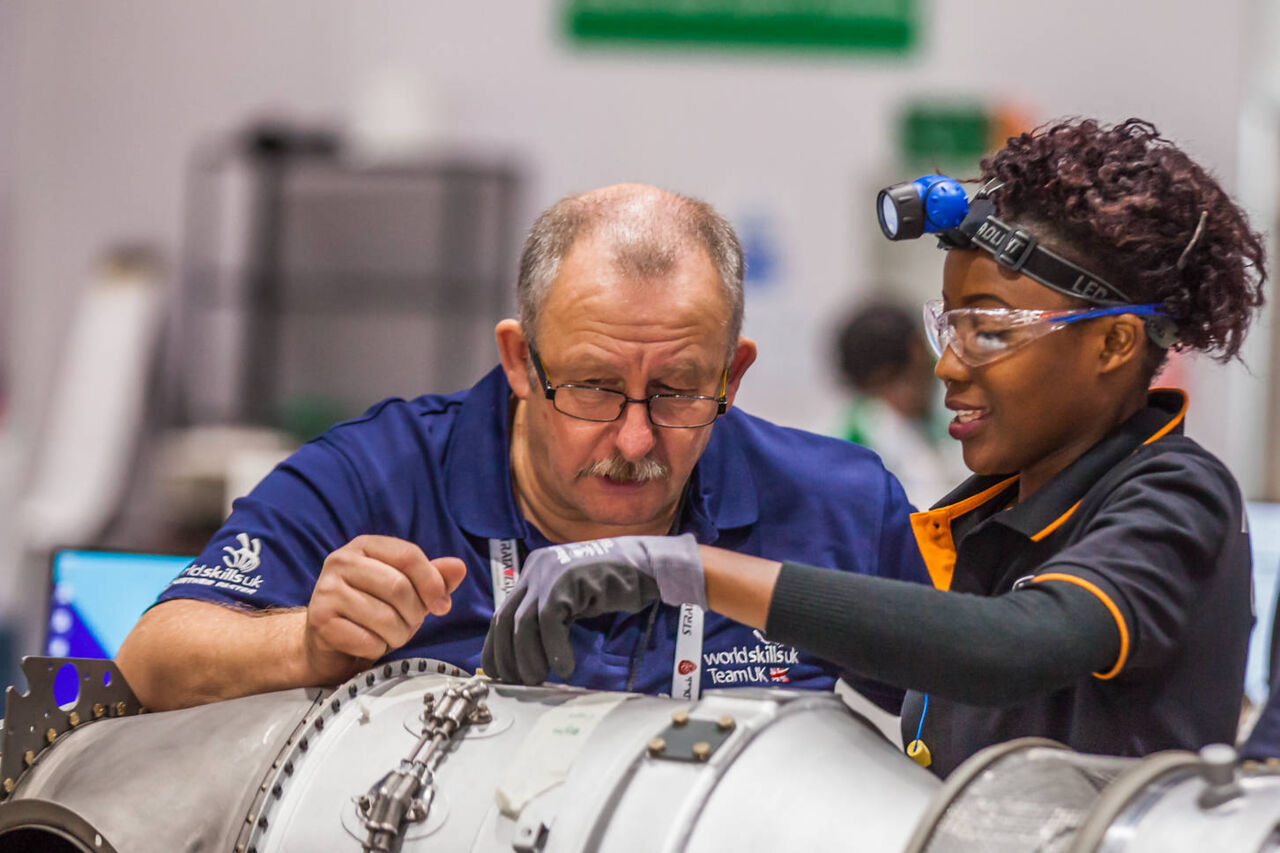 The thing that inspired Euphrasia the most about WorldSkills was meeting people from different parts of the world who were so experienced in their skill. She says, "If a young person my age can be licensed to work on an Airbus 340 or 380 then I can do the same. Sitting down and chatting with other Competitors, it really gave me hope because they also had their own challenges, but they have been able to go far. It meant I could also make it." Euphrasia has her Aircraft Maintenance Engineering (AME) license now and is rated to work on a Cessna 208.
When she reflects on what her career might have been like, Euphrasia believes that without WorldSkills she wouldn't have been so ambitious. She says, "I got motivated that there is more out there, and my dream shouldn't just be limited to what I can see around me."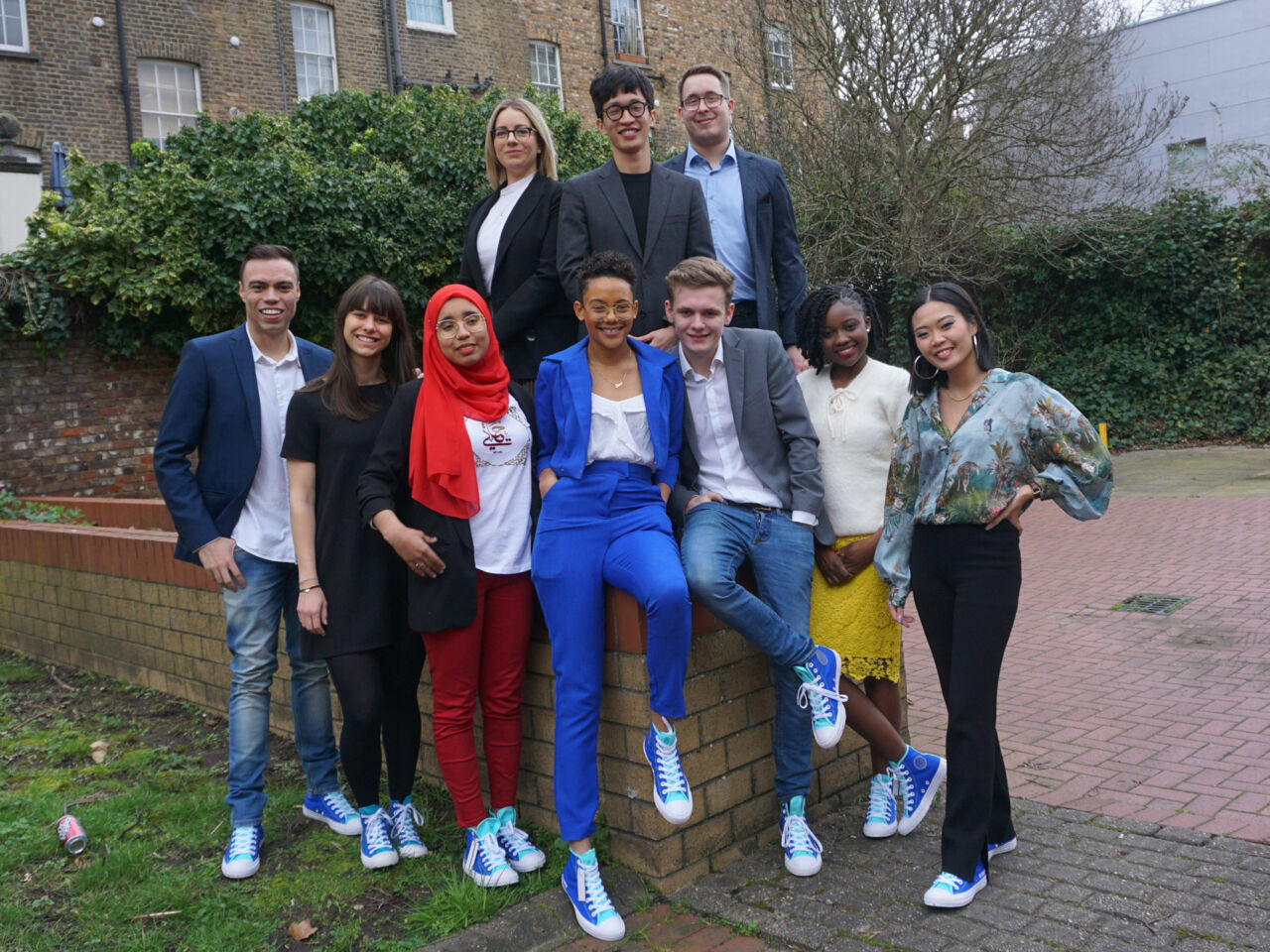 With new career goals and a growing set of skills, Euphrasia is now dreaming on behalf of other young people in Zambia who want to make a career out of engineering. As part of the WorldSkills Champions Trust, she is inspiring others to follow in her footsteps and think big.
She says, "When I was competing, I knew I wanted to continue to be part of WorldSkills. I wanted the young people training in my school to feel what it's like to work on this kind of equipment." She continues, "Not everyone is going to have the chance to compete like I did. But if Zambia wants to play a role in the aviation industry and the world economy, then the new generation of aviation engineers need to be trained right."
"WorldSkills has made me more confident to stand up and be proud of what I have achieved - because no-one can tell my story better than I can. I realize now that sharing my story will encourage another person. I am an aircraft engineer. But I can also use this skill to do many other things. I can be a motivator for people. I can be a role model. These are things WorldSkills has made me think and feel."
Skills Change Worlds
In August 2021, we ran our first ever global Impact Survey with fifty-three WorldSkills Members sharing data and stories. These stories celebrate the impact that skilled young people are having on their own lives, our industries and economies, and our planet. Find out more about the positive changes we are making.
Read more impact stories