Join BeChangeMaker Africa 2022 final pitch on 29 November
The top five teams competing for the prizes include NABO Innovations from Namibia who are developing a ventilation system to protect miners.
The final pitch event for BeChangeMaker Africa 2022, our annual social entrepreneurship programme, is on 29 November. Bringing creative solutions to social issues, the five teams in the final have received three months of virtual entrepreneurship training and mentorship. Now they will present their ideas to an expert panel who will decide the winner of this year's programme.
Presented by the African Union and the HP Foundation, this is the third edition of BeChangeMaker Africa. The programme is also supported by United Nations Industrial Development Organization (UNIDO), and the International Labour Organization (ILO). Thirty teams from across the continent were selected for the programme in May.
From helping artisans sell their products to creating toys that foster emotional learning to closing the digital divide, the success of the top teams can contribute to Agenda 2063 – Africa's strategic blueprint – and to the Sustainable Development Goals.
The teams taking part in the final are:
Bechewata Educational Toys - Ethiopia
MT Freelance - Ethiopia
The Lotus Foundation (Smart Solution) - Ghana
EMaâlem - Morocco
NABO Innovations - Namibia
Amined - Morocco (the wild card team!)
Meet NABO Innovations from Namibia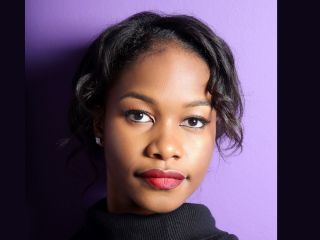 Led by two young women, NABO Innovations was founded by Ndeshihafela Ndivayele, a mining engineer from Namibia. She now works with computer engineer Oarabile Simanko, who manages their Botswana Branch. They are developing a High-Tech Ventilation System, that can cater to underground mines, buildings and houses, and industries such as hospitality, sports, or entertainment.
"I have experienced the uncomfortable and hazardous mining environments, especially underground mines with uncomfortable temperatures, humidity and gas contaminants," says Ndeshihafela.
"I analyzed a number of gaps within the existing ventilation technologies, and realized that many underground mines do not have suitable ventilation systems that provide sufficient temperature and humidity control, remove contaminants, hazardous gases and radiation, particulate matter, and have consistent and real-time detection of risks."
Ndeshihafela started on her own, but after a year of work, she started to expand. First, geographically from Namibia to Botswana – hence their name NABO - and then creatively, introducing multiple engineering and design disciplines with the help of corporate and individual mentorship products and services.
Their innovations can reduce the possibility of respiratory and health issues and thermal discomfort of miners and other workers, and provide safer work environments. Moreover, the entrepreneurs aim to design a system that is both sustainable and aesthetically pleasing, which can support psychological and emotional wellness.
Taking part of BeChangeMaker Africa, they claim, has allowed the team to expand horizons and to build a success mindset.
"It has accelerated growth within our business and developing our innovation by visualizing and creating prototypes, receiving constructive feedback from our mentor and coach has been the greatest experience," says Ndeshihafela. "We have learnt how to execute the model of our products and services, manage our teams, attracting and manage potential customers, and been able to access modeling and prototype software."
You can join the BeChangeMaker Africa 2022 finale pitch by registering online.