USAID Young African Leaders Initiative partners with WorldSkills
In the first event in the partnership, the winners of BeChangeMaker 2022, our social entrepreneurship programme, were invited to the US Africa Leaders Summit in Washington, DC where they met Jill Biden.
WorldSkills is excited to announce a new partnership with USAID Young African Leaders Initiative (YALI) to expand the impact of BeChangeMaker Africa. Alumni of YALI's Regional Leadership Centers (RLCs) will be able to integrate into the pre-selected teams for the social entrepreneurship programmed powered by WorldSkills and the HP Foundation, and supported by the African Union.
YALI's purpose is to invest in the next generation of African leaders as they foster economic growth, enhance democratic governance, and strengthen civil society structures that will help the continent sustainably grow and prosper. Through its Regional Leadership Centers in Ghana, Senegal, Kenya, and South Africa, YALI provides gold-standard transformational learning and leadership training to nearly 23,000 participants between the ages of 18 and 35.
By working together, YALI and BeChangeMaker Africa will help young African leaders gain a wide range of skills to increase robust economic and social development in communities across the African continent and contribute to the United Nations Sustainable Development Goals. With access to HP LIFE learning content, mentoring by industry experts, and customized support, selected YALI alumni will be able to further develop their skills into careers and become change agents in their communities.
"Africa is a priority region for WorldSkills and we welcome the partnership with USAID and hold great expectations," said Grace Lung, Senior Manager of Partnership Programmes at WorldSkills International. "As we further expand our focus on youth development, we hope that we can amplify our effort in providing skills training and leadership development for the African youth beyond the BeChangeMaker Africa collaboration."
As the first initiative in this partnership, the winners of BeChangeMaker 2022 – Happy Pads – were invited to represent the voice of young social entrepreneurs at the US Africa Leaders Summit from 13 to 15 December in Washington, DC.
Founded by Kalkidan Tadesse – a YALI alumna herself – and Wubit Tadesse, Kalkidan's sister and co-founder, Happy Pads have a vision to develop sustainable sanitary products. At college, Kalkidan realized some of her fellow female students were resorting to tearing pieces from mattresses to use as sanitary products. This inspired her to create degradable, affordable pads that can help address period poverty, a global issue affecting women and girls' health and well-being all over the world.
The Summit was an opportunity for the young entrepreneurs to share their stories of promoting women's health and environmental sustainability.
Kalkidan gave an opening remark during a spousal programme for the Summit, talking about her experience with BeChangeMaker and explaining the importance of investing in young people, especially women and girls. She also introduced Jill Biden, the First Lady of the United States, to the stage, where they discussed barriers to gender equality in education.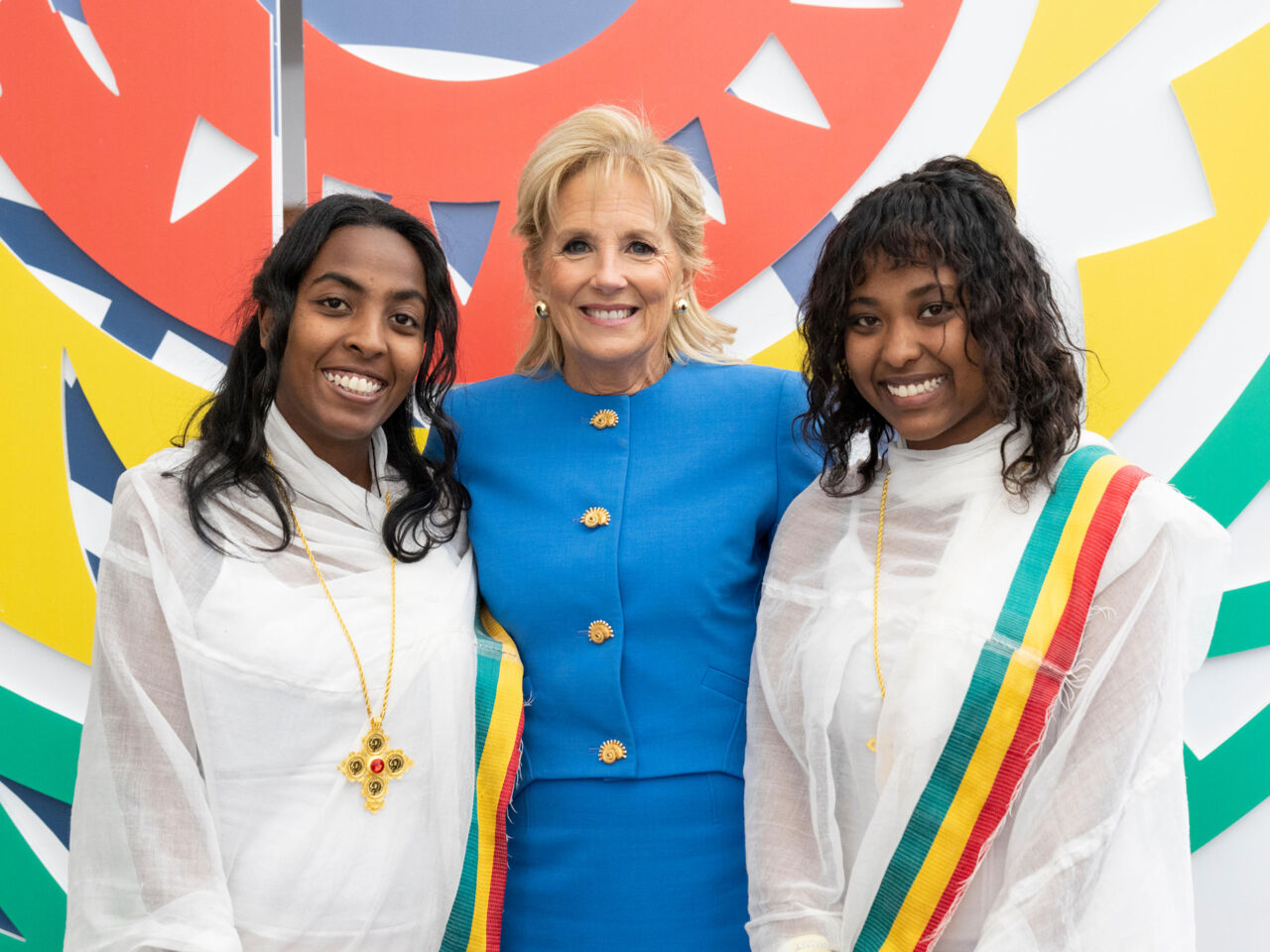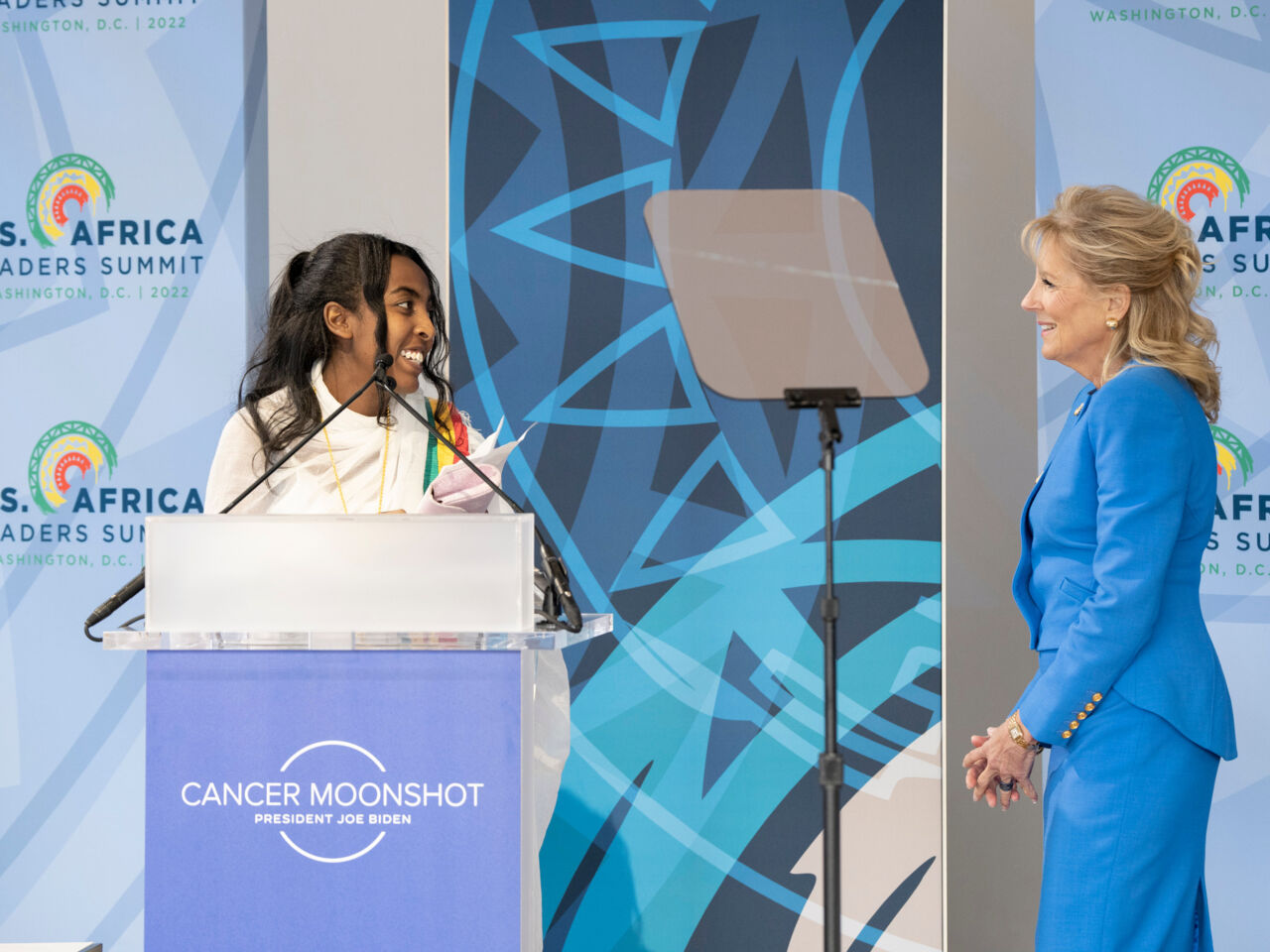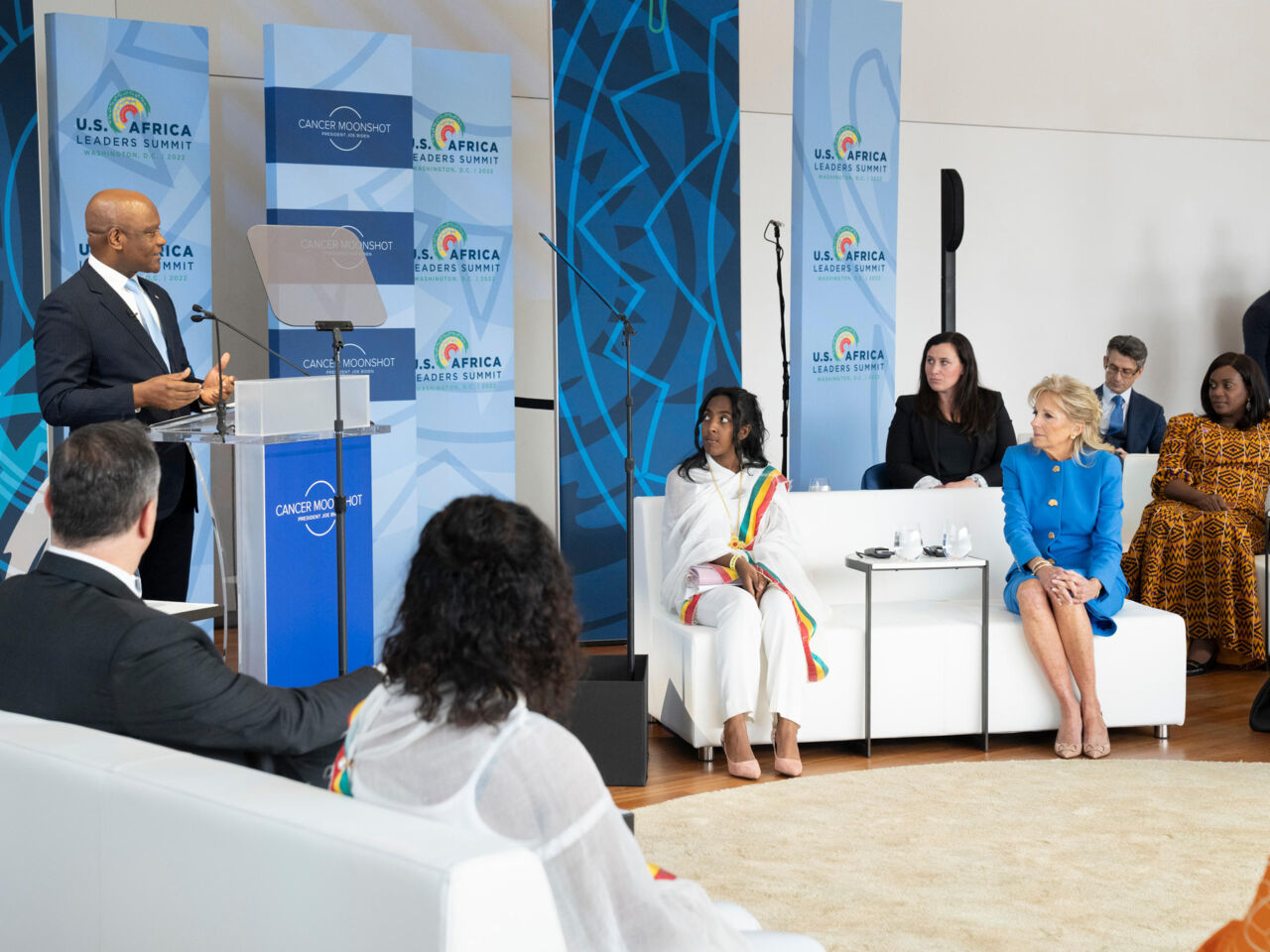 The Summit underscored the importance of US-Africa relations and increased cooperation on shared global priorities. These included:
economic engagement
fostering democracy and human rights
strengthening regional and global health
promoting food security
advancing peace and security
responding to the climate crisis
amplifying diaspora ties
The first group of YALI alumni will take part in BeChangeMaker Africa 2023. The programme offers cash rewards to the top three teams, and the top five will receive post-programme support.
Learn more about this year's BeChangeMaker Africa programme and support the team's crowdfunding campaigns.