WorldSkills Ugandan bootcamp boosts skills and confidence of participants
VET trainers say they now feel motivated to apply their skills in the real world, while students say they feel more positive about their future.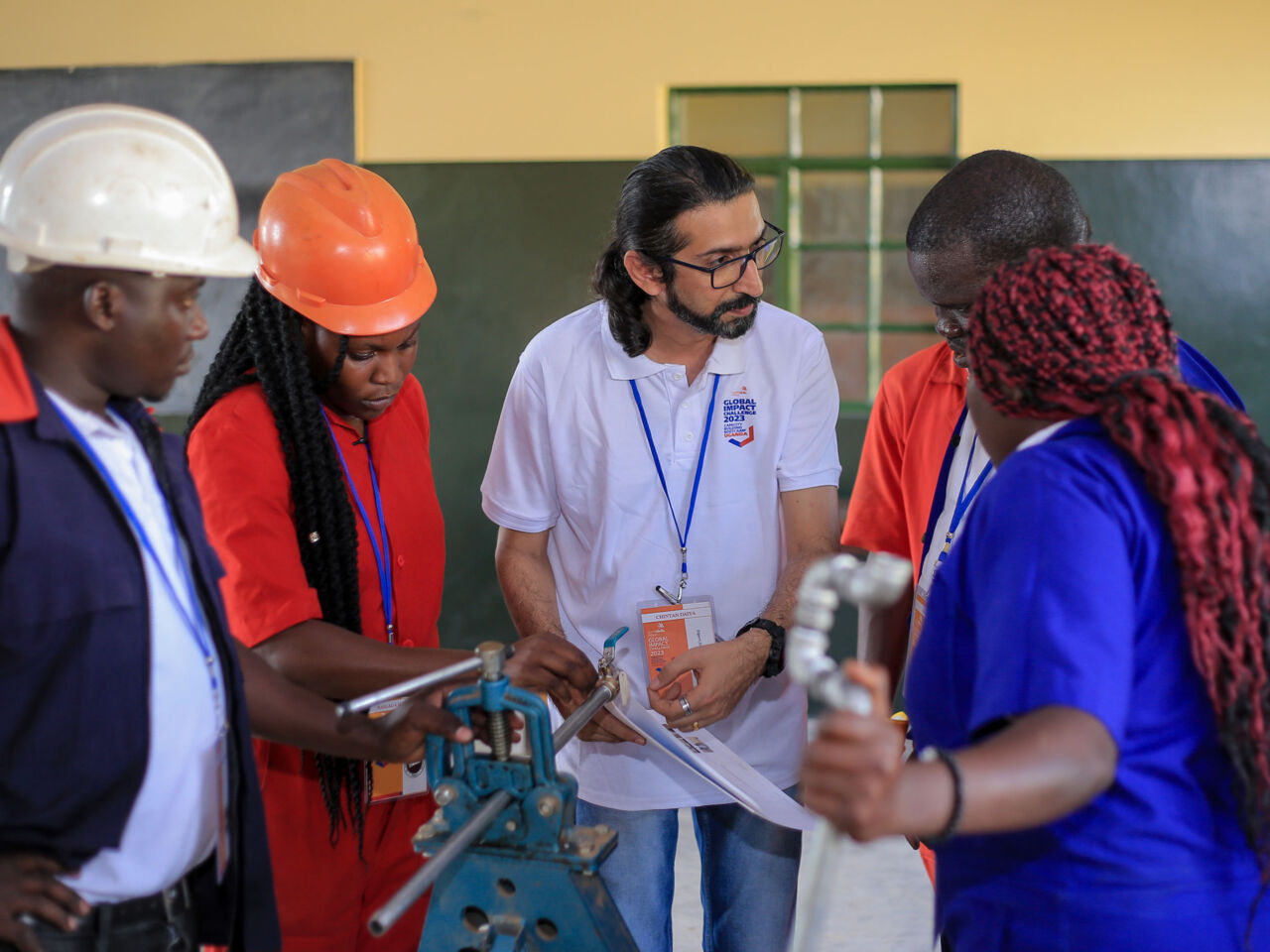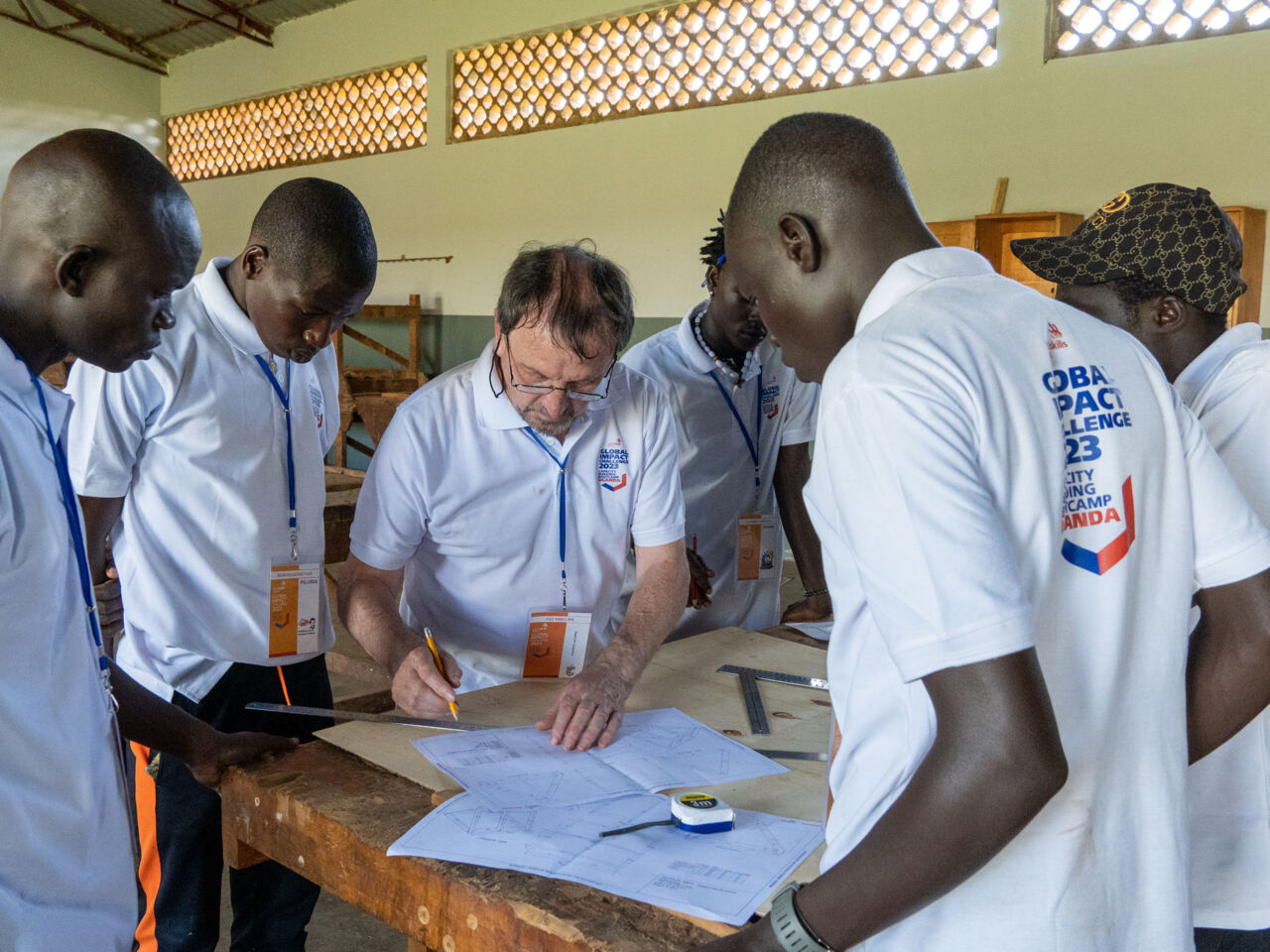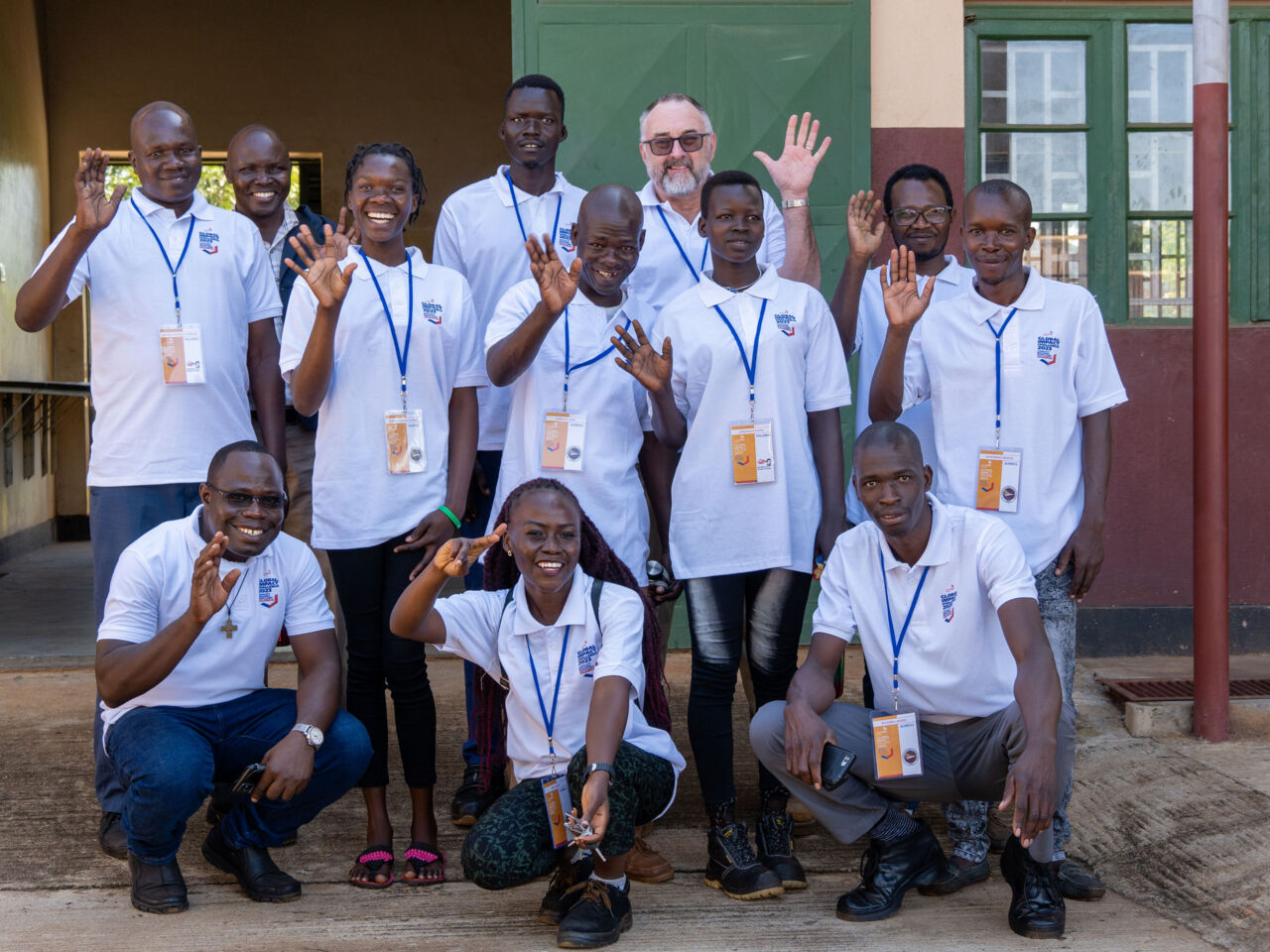 A recent Ugandan capacity building bootcamp has been heralded a great success. Thirty trainers and 17 students took part in the Global Impact Challenge programme in May to improve their technical skills and knowledge in plumbing, welding, construction, carpentry, electrical installation, and motor vehicle mechanics. The impact of their week of learning is quickly being felt across their local communities.
One learner, Maritah Naigaga, has already used her plumbing skills in her community. She reflected on her experience, saying, "Just recently, our borehole was not [working]. They were looking for an engineer who could repair it. I was among the people who built it in the village. Now I could go and repair it. It is now working."
Trainer Pius Obonyo has described the programme as inspiring and plans to use his learning back at his college, saying, "I feel what I have learnt will be a great help to my students that I will interact with."
When asked to rate their feelings before and after the camp, 100% of the trainers said they felt more motivated as a result of the programme. Ninety-five per cent said the programme had exceeded or met their expectations, and 82% said they felt confident or extremely confident in teaching the new technical knowledge they had gained to their students. They also spoke of increased life skills such as creativity, organization, and sustainable practices.
Two-thirds of the students who took part said they left feeling extremely confident in their level of technical skills and more confident as a person. Eighty per cent said they felt they had developed better problem-solving skills as a result of the training, and 60% felt the bootcamp had improved their ability to be organized, to communicate, and to be creative. All the students who took part in the programme said it made them feel more ambitious about how they could use their skills in the future with one saying, "I could use my skills to be a problem solver; I could use my skills to help one another."
On-the-ground impact like this is a key goal of the Global Impact Challenge programme, which sits under a broader WorldSkills initiative called Skills Development in Africa and is underpinned by best practice sharing that can lift the quality of VET teaching. The programme started in May 2022 and culminated in the bootcamp at St. Joseph Vocational Training Centre in Kamuli. It was one of the first recipients of the Empower Makers Global Impact Challenge - a grant from WorldSkills Global Premium Partner, Stanley Black & Decker to fund skills training in the construction and manufacturing sectors.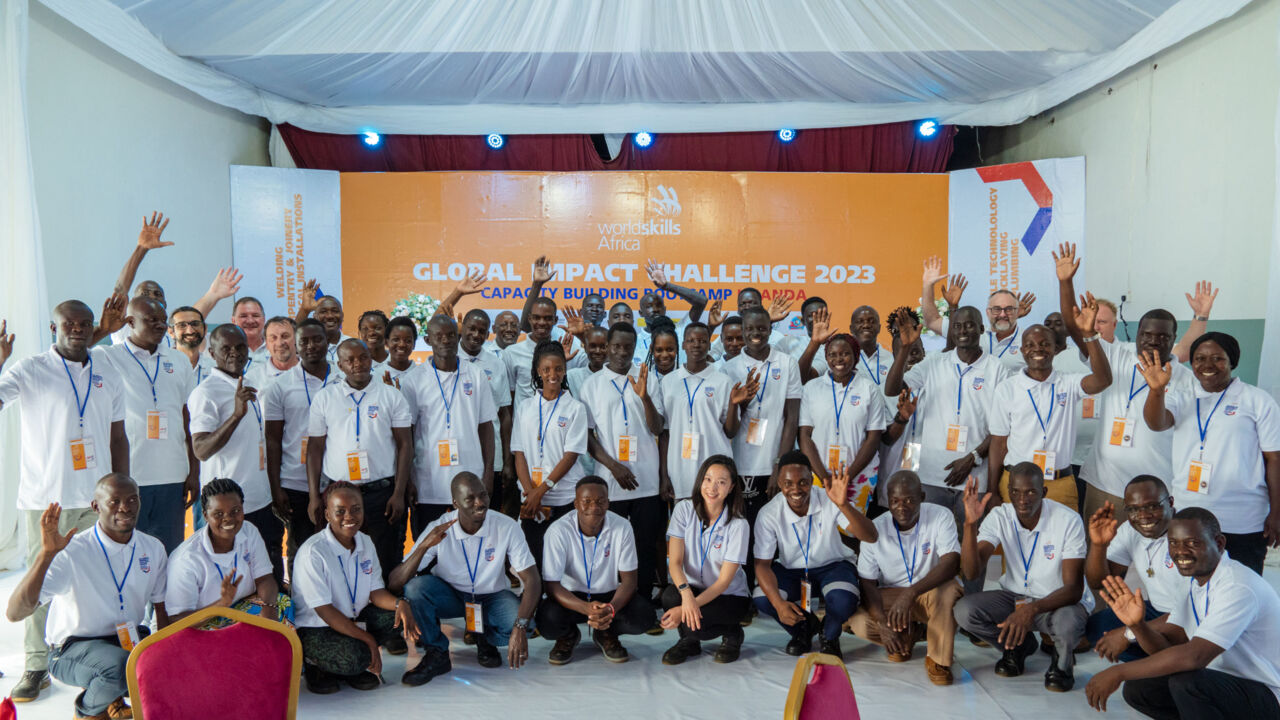 To deliver the programme, WorldSkills partnered with Don Bosco Tech Africa, one of the largest training organizations on the African continent, with the support from the African Union and the African Union Development Agency. The Don Bosco trainers brought a deep understanding of the regional challenges and opportunities around skills development, while the six WorldSkills Experts from Australia, India, Namibia, United Kingdom, and South Africa brought their experience and knowledge of the global WorldSkills Occupational Standards. Together they helped the participants see how to improve their skills and apply them to the real world.
WorldSkills Electrical Expert, Nick Du Plessis, reflected that capacity-building programmes are often about developing closer, more practical teaching methods. He said, "Sometimes trainers want to sit there and give the learners a task and then disappear. For me, a trainer is the one who's sharing. A trainer needs to be with the learner. I am trying to help the trainers to understand that their role is not just to give knowledge but to take that knowledge and share it in an applied way."
The bootcamp also created an opportunity for key partners and stakeholders to come together and discuss the importance of skills develop in Uganda. Workshops during the week were attended by WorldSkills Uganda representative, Diana Tumuhimbise, as well as the Kamuli Municipal Education Officer, Joseph Musoke, and representatives from Iganga Technical Institute, Lugogo Technical Institute and Buganda Royal Technical Institute.Brother John Njuguna, Deputy Director of Don Bosco Tech Africa, joined the bootcamp and shared his optimism about the cascade effect this programme could have across the country and region. He said, "The success of this bootcamp will attract more partners to support similar initiatives for our other centres and quickly improve the skills of our technical trainers and enhance their approach to teaching. This would also enable the mobility of our trainers to exchange their skills and expertise with trainers from other centres."
Grace Lung, WorldSkills International Senior Manager of Partnership Programmes, reminded the bootcamp attendees of the importance of working together to bridge the skills gap. She said, "We hope that the guidance of our Experts and the practical nature of the bootcamp will have a long-lasting impact on these young students and trainers. But it remains important for countries like Uganda to commit to investing in globally recognized skills programmes like this. Skills have the power to change lives and communities, as well as Uganda's industries and economy. So we encourage those of you from education, government, and industry to keep collaborating, to identify the skills you need, and to help more young people access high-quality training."
For further information, please contact Grace Lung, grace.lung@worldskills.org.