Stanley Black & Decker Global Impact Challenge – Empowering marginalized youth through skills
WorldSkills is a recipient of the inaugural Impact Challenge grant from Stanley Black & Decker to support skills development in Africa.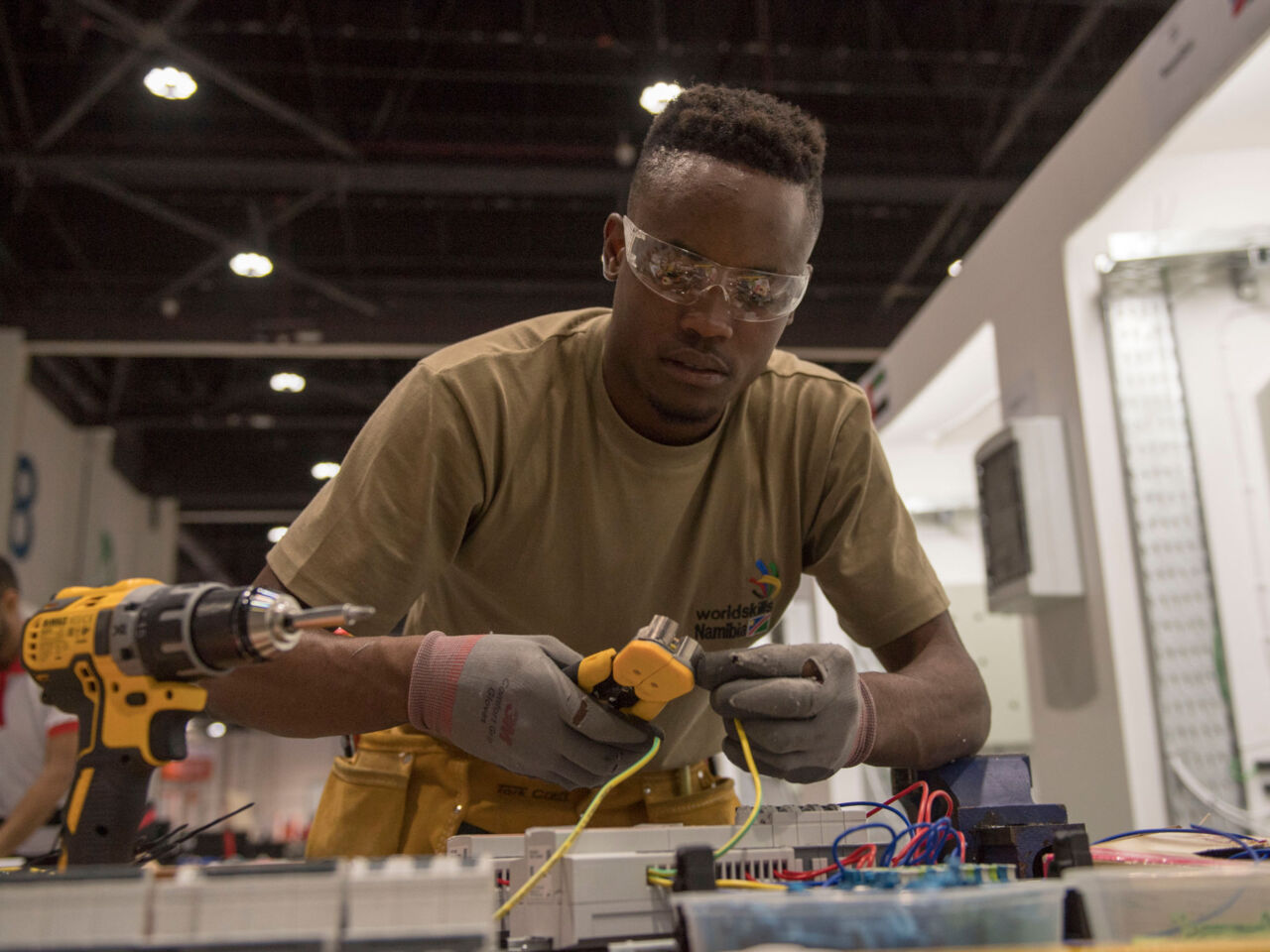 Skills development in Africa is one of the strategic priorities of WorldSkills. The goal is to empower and inspire African youth to pursue personal and economic fulfilment through skills.
WorldSkills Global Premium Partner, Stanley Black & Decker, is supporting WorldSkills Capacity Building Programmes in Africa, as part of their first Empower Makers Global Impact Challenge, a grant programme to fund skills training in the construction and manufacturing sectors.
This initiative, developed in collaboration with the African Union and Don Bosco Tech Africa, will initially focus on developing trainers in Uganda, providing them with access to WorldSkills global training standards.
The aim is to support training which is responsive to the labour market, bring the quality of training closer to global standards, and eventually, close the skills gap.
"Stanley Black & Decker is immensely proud to support WorldSkills as they work to skill and reskill the next generation of trade professionals," said Diane Cantello, Stanley Black & Decker Vice President of Social Impact.
"Our purpose is to support 'Those Who Make the World,' and being able to fund educational programmes and non-profits that are revitalizing trade careers directly connects to our core mission. Thanks to this year's Makers Grant Recipients, together we will be one step closer to closing the trade skills gap."
"By combining support from the African Union, Stanley Black & Decker, and Don Bosco Tech Africa, this pilot project will focus on up to 30 trainers from 3 Technical and Vocational Education and Training centres (TVET centres) teaching six skill areas, construction, carpentry, electrical installations, motor vehicle mechanic, plumbing, and welding," said Grace Lung, WorldSkills Senior Manager of Partnership Programmes.
"With the hosting of the second WorldSkills Africa regional competition in Namibia this week and our ongoing Capacity Building Programmes, we are raising the attractiveness of VET and increasing access to quality skills training and employment for youth, especially those with vulnerable backgrounds."
Don Bosco Tech Africa has 102 TVET Centres in 34 African countries, specifically designed to support marginalized youth.
For more information about this programme, please contact Grace Lung.