Skills Development in Africa
We connect WorldSkills Members, Global Partners, governments, regional, continental, international organizations, educational institutions, and NGO partners to create and facilitate initiatives for sustainable skills development for youth in Africa.
WorldSkills Africa
To achieve our ultimate goal – our impact, WorldSkills Africa will be a continental platform that sits within the African Union to support, facilitate, manage, and implement skills development projects, competitions and activities with WorldSkills and key stakeholders. The future establishment of WorldSkills Africa relies on the synergy and support from partners who are great allies by sharing the same vision and being persistent in our collective effort and actions.
The partnerships with the African Union, WorldSkills Members, Global Partners, international organizations, educational institutions, and NGOs are crucial for developing the required capacity and resources to create a strong foundation for the establishment of WorldSkills Africa through skills development projects and activities.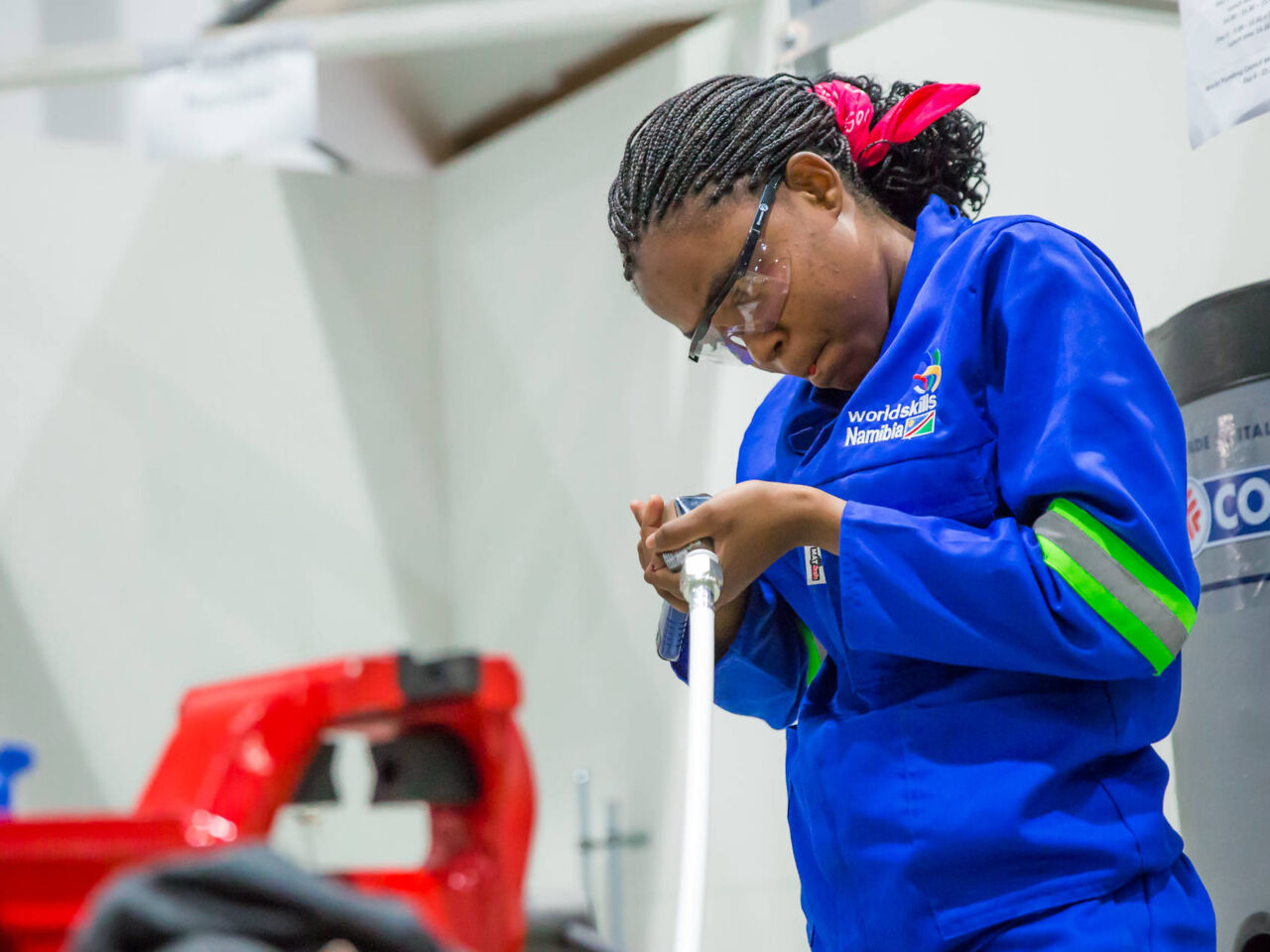 Capacity building and regional skills competition in Africa
The biennial WorldSkills Africa programme is a series of capacity building workshops that comes with a regional skills competition.
Skills competitions are a very effective and attractive tool to generate awareness of the importance of skills and improve the social image of vocational education and training. It motivates and inspires youth to strive for excellence, and it brings key stakeholders together in one place for opportunities. Developing biennial capacity building programmes that include regional skills competitions with our key partners is one of the most important strategies for the creation of WorldSkills Africa.
Through knowledge exchange and mentorship for skills training and skills competition, we are building a continental network of "WorldSkills Africa Experts" as the asset for the future of WorldSkills Africa. The National Experts (VET teachers/trainers) from the participating countries must commit to three cycles of the WorldSkills Africa programme to be considered as the "WorldSkills Africa Experts".
WorldSkills International Experts, who are selected by WorldSkills International (WSI) and their key partners, share experiences and transferring knowledge with the National Experts through virtual workshops. For each skill, there is one WSI Chief Expert, one WSI Deputy Chief Expert, and a number of National Experts nominated by the participating countries as per registrations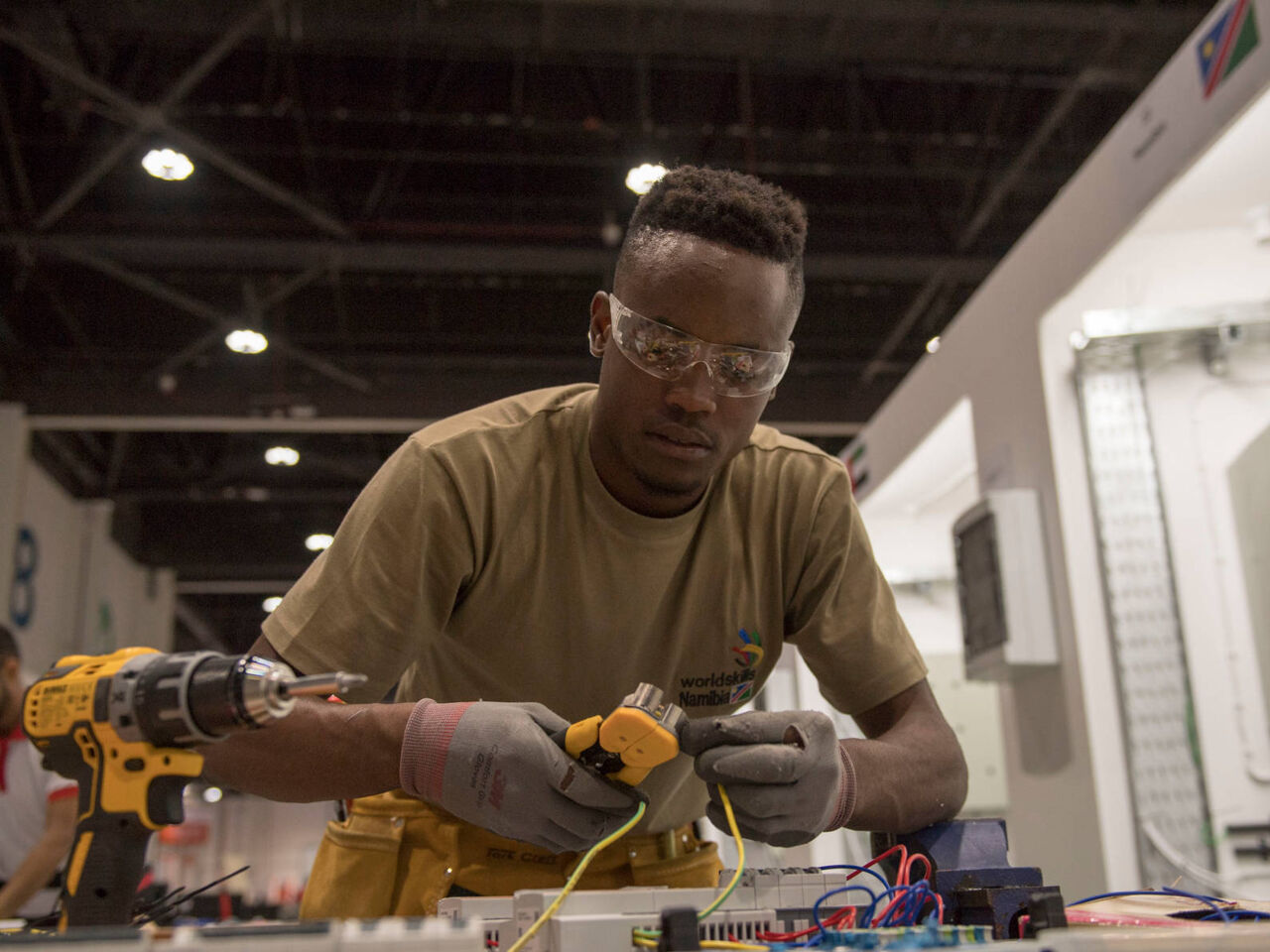 WorldSkills Africa 2020 – 2022
Working with the African Union and WorldSkills Namibia, WorldSkills Africa 2020-2022 is a series of capacity building workshops with a skills competition that will take place from 28 March to 2 April 2022 in Swakopmund, Namibia.
The programme focuses on:
Collaborative mentorship between WorldSkills International Experts and National Experts (VET teachers/trainers from Africa)
Inclusiveness and human-centred design approach
Knowledge exchange on occupational standards, skills training, Test Project development with social values, and skills competition management
BCM Africa 2021
BeChangeMaker (BCM) as a global programme is successful in a way that we are able to reach young people from different backgrounds and with a broad diversity of skills and business ideas. But to increase the sustainability of support and value for BCM participants, a strong regional ecosystem is key to bring regional and local partners on board to develop opportunities for more support and create more impact, both for the programme and for the participants. We are pleased to partner with the African Union as well as the HP Foundation to make the programme possible and self sustainable through our BeChangeMaker in a Box pilot this year.