WorldSkills takes part in the United Nations Transforming Education Summit
A small delegation from WorldSkills, led by WorldSkills President and Chair of the Board, Chris Humphries, joined nearly 2,000 delegates at the Pre-Summit in Paris from 28 to 30 June 2022.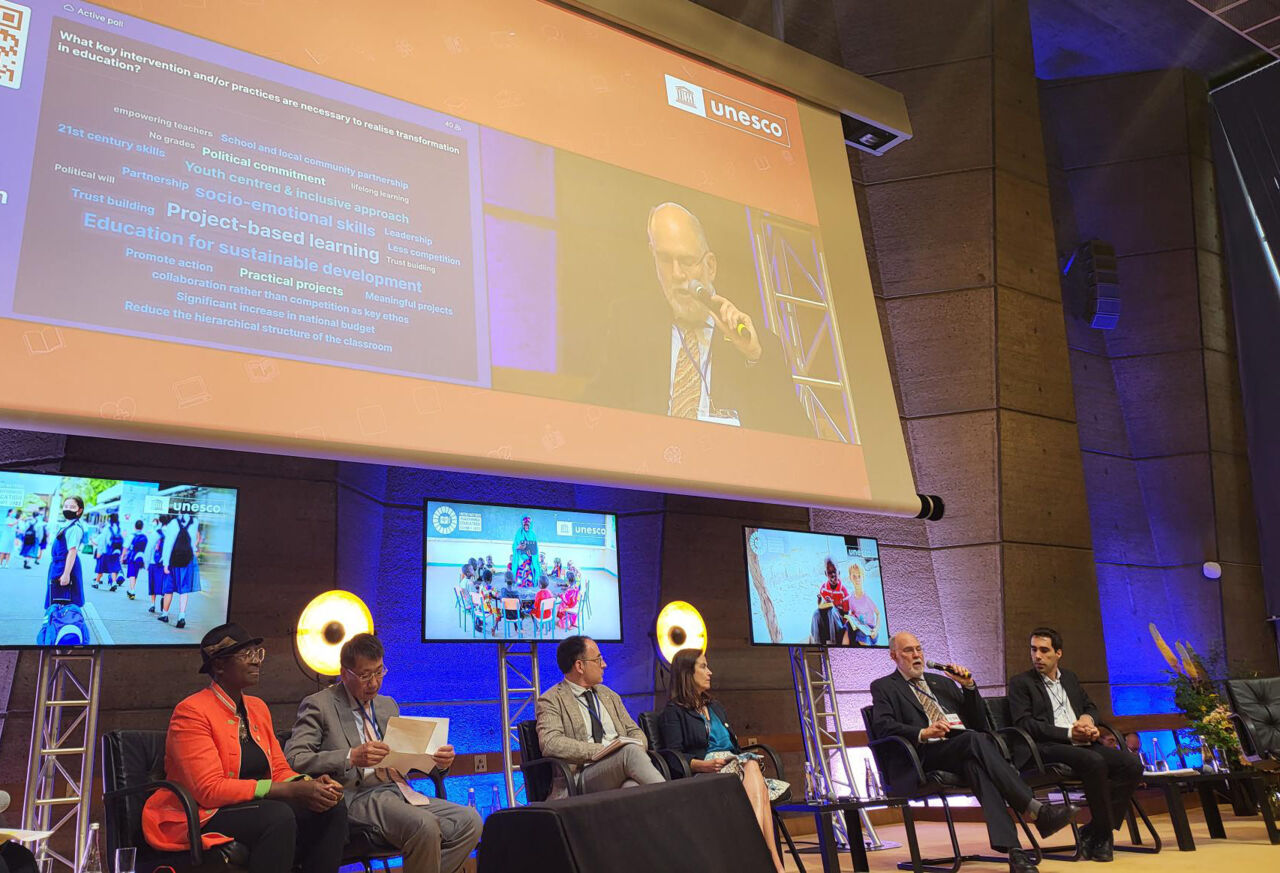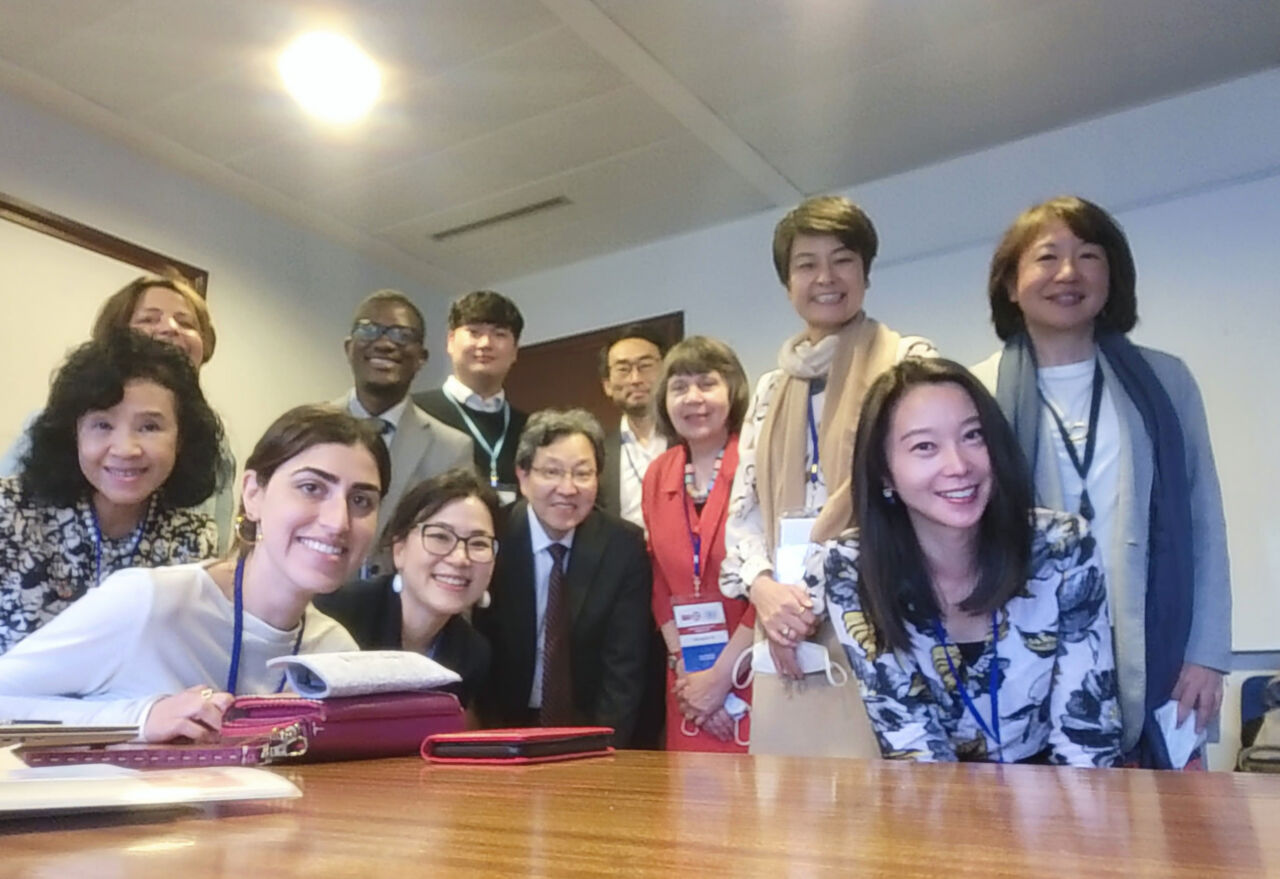 "When people are educated, society is transformed. Financial literacy becomes financial freedom and economic development. Digital literacy becomes digital transformation. Climate literacy becomes climate action."
These words from Kenisha Arora, Youth Representative of the UN's Sustainable Development Goal 4 High-Level Steering Committee, brilliantly summarize the change that delegates at the UN Transforming Education Pre-Summit were asking for — and the powerful impact that transformation in education could have.
This message will resonate across the WorldSkills community and explains why WorldSkills was invited to join as a Stakeholder Co-Lead of the Thematic Action Track 2: Learning and skills for life, work, and sustainable development of the Transforming Education Summit, due to take place in September.
The Summit aims to create a movement of change among governments, policymakers, and education sector leaders so young people and adults can enjoy inclusive, equitable, and high-quality lifelong learning. So far, various public consultations have taken place online to engage these stakeholders, including one where WorldSkills Champions Trust Representative, Jacqueline Tanzer, joined to represent the voice of youth.
Last month, a small delegation from WorldSkills, led by WorldSkills President and Chair of the Board, Chris Humphries, joined nearly 2,000 delegates at the Pre-Summit in Paris that took place between 28 to 30 June 2022.
Across the sessions, space was made for respectful and open dialogue exploring the varied issues and opportunities facing education globally. It confirmed a shared concern that current education and training systems are not fit for purpose and are proving too slow to adapt to an uncertain future.
Countries across the world are falling behind the targets set out in the United Nations Sustainable Development Goal 4 – Quality Education. Recent drastic shifts socially, economically, and environmentally around the world have led the UN Secretary General to call on all countries and partners to rethink the purpose, content, and delivery of education.
Delegates at the Pre-Summit agreed that more combined global efforts are needed to mobilize the solutions that will make education more accessible, more inclusive, and more relevant for our constantly changing, rapidly digitized, and increasingly polarized world. This urgent need is prompting an increased focus on investment in Technical and Vocational Education and Training (TVET) to address the evolving skills demands in transitioning to inclusive, green, and digital economies - something that WorldSkills Members know all too well.
Grace Lung, Senior Manager of Partnership Programmes at WorldSkills, and Sally Messenger, TVET Advisor, have brought the voices and ideas that represent the WorldSkills movement to the table.
Grace Lung says, "We are here to represent all those in our community who have worked tirelessly and innovated relentlessly to raise the reputation and standards of TVET across the world, and who have brought young people, educators, industry partners, and government stakeholders closer together to tackle exactly these challenges."
She continues, "To show that WorldSkills is one of the key partners to transform education, there are three key things that we are promoting through the collaboration with the UN and their member states."
"Firstly, we have stressed the importance of bringing stakeholders together to co-create solutions that will prioritize the marginalized and increase access to skills learning and development. We know that the best TVET systems are models of collaboration between learners, industry, policymakers, and educators. We advised that governments should use their connections with WorldSkills through their National Skills Organizations to help shape more inclusive, accessible TVET systems, and engage powerfully with industry employers. And we emphasized that there is a need to move from youth being represented to youth being part of the decision-making process."
"Secondly, we have been sharing our work in raising the global standards of skills by creating a single, global language around skills excellence through the development of the WorldSkills Operational Standards (WSOS) and the WorldSkills Occupational Standards Development Centre. It will lift the quality of TVET, enable best practice sharing, and build the capacity of educators. If we can increase, empower, and retain well-trained, well-qualified, and motivated teachers then we can mobilize a more impactful educational workforce."
"Lastly, we need to stay focused on the real-world impact of skills. We understand that skills excellence must not exist in the competition arena alone. Transforming education must be about building skills and capability to take on real-world challenges and contribute to planetary sustainability. It's also why we value transversal skills as highly as technical skills. We show delegates how our competition-based training is enhancing critical life skills such as resilience, self-belief, innovation, and problem-solving."
Overall, the Pre-Summit meetings showed clearly that the most urgent and pressing challenge is climate change. Young people are frustrated and scared for the future. But climate change education is for everyone and should be embedded in all levels of education. TVET plays a key role in addressing the increasing demand for more inclusive and green economies. Reimagining education means ensuring that it is industry-led and has real-world application - so learners have the most practical and relevant tools, knowledge, and values they need to drive positive action and change.
Real-world application of education and skills to drive sustainable development was a key part of WorldSkills President and Chair of the Board, Chris Humphries' speech on the final day. He said, "For over 70 years, our focus, at WorldSkills, has been best practice and facilitating our Members to develop their TVET systems to meet their labour market requirements. WorldSkills is built on a model of deep, embedded, and active partnerships with industry, so that we can support and inspire 100 million young people, especially those who are vulnerable, to progress their skills by 2030."
Looking ahead to the Summit in September, the spirit is optimistic but there still is much to do to agree on actionable guidance that participants can then take back and implement.
The good news for the WorldSkills community is that involvement in the Summit will offer a valuable knowledge exchange. WorldSkills has brought its experience and insights in TVET to the table. In return, it will provide Members with online catalog of best practices, key interventions, and policies to share with partners, sponsors, and policymakers.
That is why WorldSkills encourages its community to take part in the Summit in September and benefit from the important strides the delegation hopes to make in transforming education for a more prosperous and sustainable future.
Members can add their best practice or suggestions to Thematic Action Track 2, or send any ideas related to the Theme to Grace Lung.
Details about how to join the Summit will be published in September.