UN Transforming Education Summit: A partnership to close the green skills gap
A new Greening Education Partnership, launched at the UN Transforming Education Summit in September, outlines ways to create a more effective workforce to support economic growth in the face of climate challenges.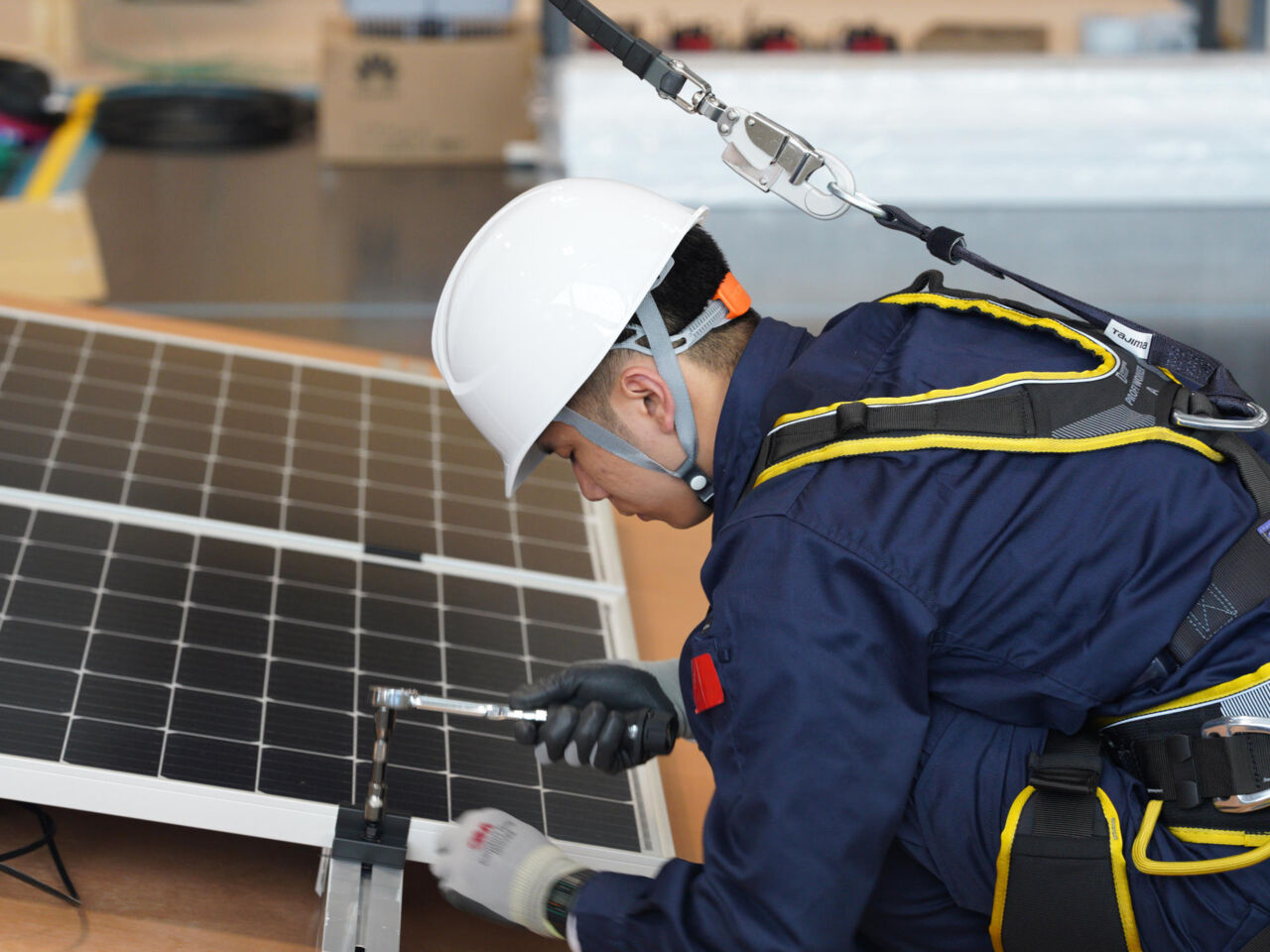 In September 2022 at the Transforming Education Summit, UN Secretary-General António Guterres urged investment in climate education as a way to help people thrive. He said, "Every single person in this room knows education transforms lives, economies, and societies."
This idea is not new to WorldSkills Members and Partners. Investment in high-quality skills education and training has been shown to improve industrial productivity and national prosperity – as we shared in our WorldSkills Impact Report 2022.
Now, as governments are facing new challenges from climate breakdown and as businesses are committing to decarbonize their production processes and supply chains, there is an urgent need for workers with the right knowledge to tackle these problems and find new ways to solve them. A future-proofed workforce, that understands and is prepared for climate breakdown and its consequences, will help countries thrive not just survive.
Education-as-usual should not be an option according to Guterres. He said, "We will not end this crisis by simply doing more of the same faster or better. Now is the time to transform education systems. [The] world's young people and future generations are calling on you to act with vision and purpose." Faced with this imperative, the Summit saw over 130 countries commit to 'rebooting' their national education systems.
The Greening Education Partnership — led by WorldSkills partner, UNESCO – makes this kind of 'reboot' of education one of the key outcomes from the Transforming Education Summit. Countries signing up to the Partnership will commit to specific targets to deliver a better educated, better equipped, climate-ready workforce. The contrast with the current situation is stark: climate appears on less than 50% of curricula, and 70% of teachers admitting they are not ready to teach climate education.
The good news is that our future skilled workers want a climate education. At COP26 in Glasgow in 2021, 75% of concerned young people are demanding an education system that gives them the knowledge and skills to succeed amid these climate challenges. And at COP27 this year in Sharm el-Sheikh, UNESCO is launching a series of climate change education events with a focus on youth and educators' engagement.
That's why the WorldSkills community should be motivated by the opportunities that the Greening Education Partnership represents. The commitments outlined in the Partnership provide actionable and measurable goals, both within learning environments and as part of life-long learning, to give individuals the knowledge, skills, and confidence they need to respond and succeed in the face of climate breakdown.
The Greening Education Partnership invites people to set goals in four areas, three of which are of particular interest to WorldSkills Members.
1. Greening Capacity & Readiness
WorldSkills Members and partners already deliver capacity building programmes – most recently in the African countries. This 'train the trainer' approach can quickly cascade knowledge and skills to policymakers and education stakeholders to improve the quality of skills education that is delivered on the ground. Essentially more educators can be upskilled more effectively. The Greening Education Partnership wants all school or college leaders and at least one teacher per school or college to have been trained on how to integrate climate education into teaching and learning. WorldSkills Members and Partners can help by embedding climate education into capacity building programmes, ensuring this specialized training targets the demands of green transition in industries. This will help educators equip young people with the most relevant and effective knowledge and skills for tomorrow's industries.
2. Greening Schools
Young people will be more likely to apply their climate knowledge to future careers, if it has been an integral part of their learning environment from an early age. The Greening Education Partnership has a goal for at least 50% of schools, colleges, and universities to secure green accreditation and to be operating sustainably by 2030. During the COVID-19 pandemic, WorldSkills Members and Partners introduced online formats – such as digital training modules and hybrid Competition events. These had the positive side-effect of reducing carbon emissions. WorldSkills Members can help by encouraging the training centres and VET colleges they work with to secure green accreditation or at least think about new ways to decarbonize the delivery of skills education and training.
3. Greening Learning
Ensuring climate education is taught from an early age will help create a new generation of green entrepreneurs and climate problem-solvers that can drive sustainable growth. That's why the Greening Education Partnership has an ambitious goal to double the number of countries which include climate education in their curricula to 90%. WorldSkills Members are already supporting green skills through its Competition-based training. We have seen the introduction of new green skills for industry in recent years, such as Renewable Energy, Water Technology, and Industry 4.0. Now Members have an opportunity to further embed climate education deeper into VET systems by working with authorities in charge of national curricula development and qualifications.
Progress against these goals will lead to a fourth commitment around Greening Communities. The aim is that improved climate education, increased capacity among teachers, and green schools will drive more sustainable decision-making in communities and encourage life-long learning opportunities.
The Greening Education Partnership is also supported by a global network of like-minded organizations who understand the power of Education for Sustainable Development. ESD-Net 2030 will allow WorldSkills Members and Partners to exchange experiences and showcase good practices. This knowledge sharing will help their respective governments and industries accelerate efforts to embed climate education into national VET systems and close their own green skills gap.
WorldSkills International is working with UNESCO to explore closer collaboration through the Greening Education Partnership. Making WorldSkills Competition a more sustainable event will also be one of the goals that WorldSkills International will be striving for with the future Competition Organizers. For now, WorldSkills Members and Partners have an opportunity to use the goals of the Partnership to help their governments and industries fast-track growth by investing in better climate education to future proof our workforce and close the green skills gap.
Contact to Grace Lung or visit the UN website to find out more.