Two weeks until the UN Transforming Education Summit
As the UN Transforming Education Summit approaches in a fortnight, WorldSkills shares early indications of the conclusions that will be made and some of our Member stories that are inspiring global communities to transform education.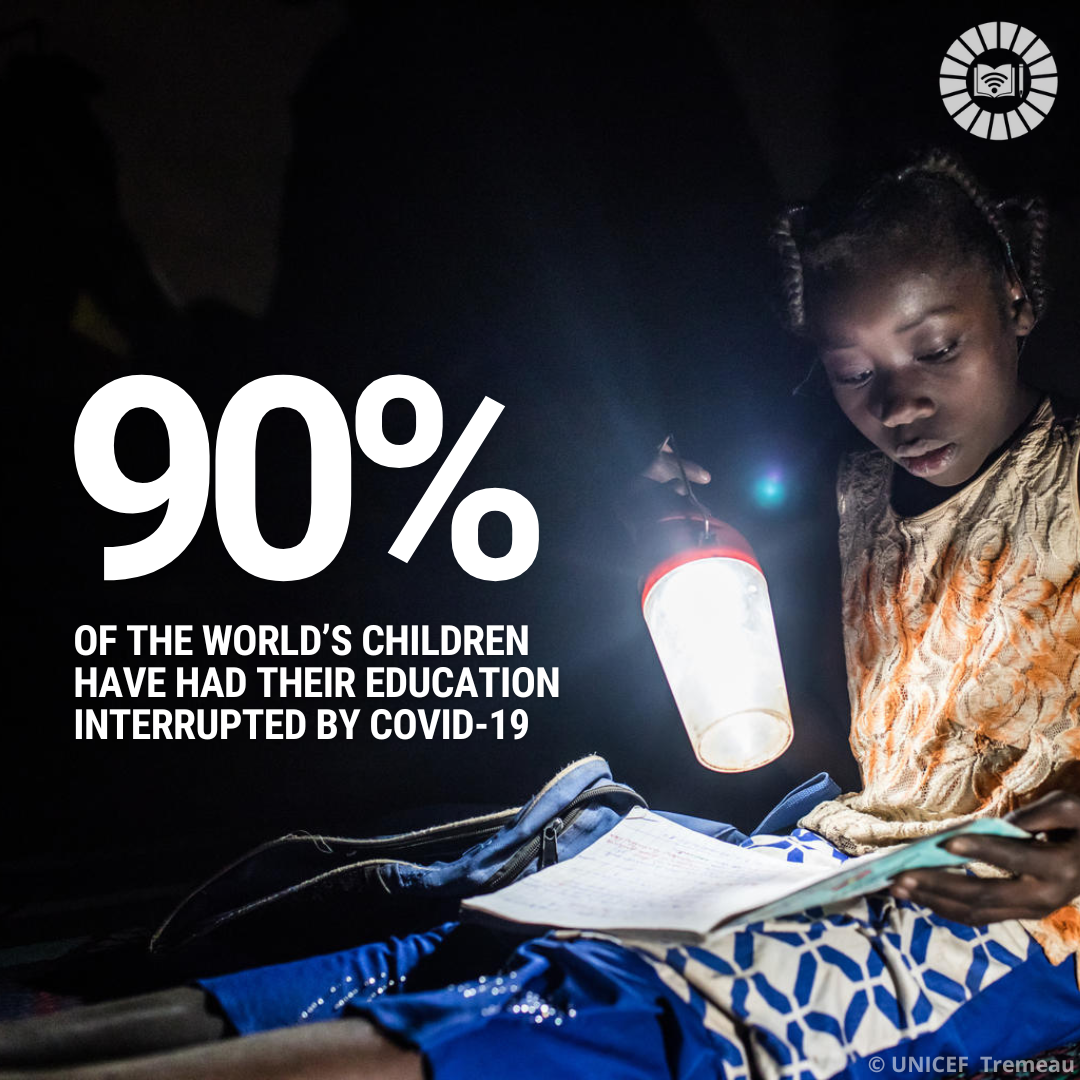 "The ultimate purpose of education is to prepare us for life."
The WorldSkills community will agree wholeheartedly with this simple, powerful message that opens the summary of recommendations from Thematic Action Track 2 - Learning and Skills for Life, Work and Sustainable Development. Thematic Action Track 2 is one of five Action Tracks that make up The UN Transforming Education Summit, being held in New York on 16, 17, and 19 September 2022.
Online or in-person registration attendance is available for the Summit on the UN website.
The expected outcomes of the Summit are:
National and international commitments to transform education;
Greater public engagement around and support for transforming education; and
A Vision Statement on Transforming Education from the Secretary-General.
The Summit is in response to the global education crisis. Its aim is to elevate Education for Sustainable Development (ESD) to the top of the global political agenda and to mobilize action, ambition, solidarity, and solutions for our rapidly changing world. Just like the WorldSkills community, those involved in the Summit believe that every person should have equitable access to lifelong learning so they are better able to meet the challenges of the future. They want to ensure that all people receive the right learning and develop the right skills so they can create just and sustainable economies and societies.
It is because of these aligned goals, that we hope WorldSkills Members will follow the Summit virtually, through the webcasts, and encourage their country representatives to engage with the recommended policies and actions that will be unveiled in September. It is a unique knowledge-sharing opportunity – and one that WorldSkills International has had the privilege to add our voice to.
WorldSkills International, as Stakeholder Co-Lead of Thematic Action Track 2, has been meeting with other international partners, NGOs, charities, and education thought leaders over the last few months. WorldSkills representatives have been putting forward insights and ideas from decades of experience in improving industries and economies by attracting more people to Vocational Education and Training (VET) and by lifting the standard of skills.
Insights like those shared by Marcia Rowe Amonde from WorldSkills Jamaica at the Second Public Consultation on Thematic Action Track 2 on 10th June 2022. She talked about her work as part of HEART NSTA Trust, including creating a Mobile Learning and Assessment Unit that brings VET training to over one hundred underserved Jamaican communities, to help provide employers with an expanding skilled workforce. It means students in more rural, hard-to-reach communities have equal access to education opportunities, and it builds capacity and bolsters and facilities so that educators can deliver VET in less well-resourced schools.
WorldSkills UK is already focused on delivering the high-quality technical skills the UK needs to reach net-zero and attract greater foreign direct investment in green jobs. This is after WorldSkills UK commissioned research revealing a stark disconnect between employers' demand for green skills and young people's lack of knowledge about what they are. Working with governments, industry, and education, WorldSkills UK is capitalising on young people's appetite for careers that combat climate change to boost uptake of VET that supports green jobs and skills. WorldSkills UK is also updating its skills competition programmes to ensure these support first-rate and up-to-date skills businesses need to decarbonise.
Dr. Neil Bentley-Gockmann, CEO of WorldSkills UK said, "We need to steer young people towards careers in areas like clean tech and decarbonisation. Our recent Spotlight event on green jobs brought together leading employers to inspire young people, explaining the vocational pathways that lead to green careers. Boosting the supply of world-class green skills can help cement the UK's position as a leading destination for foreign investment. This will spur productivity, creating highly skilled, well paid, green jobs across our nations."
The hope is that, like Marcia and Neil, hundreds of educators, thought leaders, stakeholders, and policymakers, will engage with the Summit and make a national commitment to transform education.
The Summit will take place over three days:
The Mobilization Day (16th September) will be youth-led and will convey the collective recommendations of young people on transforming education to decision and policymakers.
The Solutions Day (17th September) will provide a platform for partners to mobilize support to launch or scale up initiatives connected to the Summit Thematic Action tracks.
The Leaders Day (19th September) will be dedicated to the presentation of National Statements of Commitment by Heads of State and Government and will also feature the presentation of the Summit Youth Declaration and the Secretary-General's Vision Statement for Transforming Education.
The six conclusions for Action Track 2 as they currently stand are:
Empower learners for human and planetary sustainability by mainstreaming education for sustainable development
Build and implement robust lifelong learning policies and systems
Promote a whole-institution approach to learning
Address evolving skills demands in changing economies and transition towards green and digital economies
Ensure inclusion, equity, and justice
Strengthen governance and financing
Each conclusion is supported by actionable recommendations that education policy makers, institutions, and stakeholders can follow.
"It has been no easy task to distill all the important and valuable suggestions that have been made and turn them into clear and actionable advice. The recommendations that have been put forward feel relevant, representative, and realistic. I can't wait for the Summit itself to learn what final conclusions will be put forward," says Grace Lung, Senior Manager of Partnership Programmes at WorldSkills, who has been the WorldSkills representative for Thematic Action Track 2, supported by Sally Messenger, TVET Advisor.
Members can engage with all the main events during the Summit via webcast. More information is available at the TES website. Members can also contact Grace Lung with any specific questions or requests.