Team Refugees debuts at WorldSkills Africa Swakopmund 2022
For the first time in the history of the WorldSkills movement, a Team Refugee will compete alongside national teams.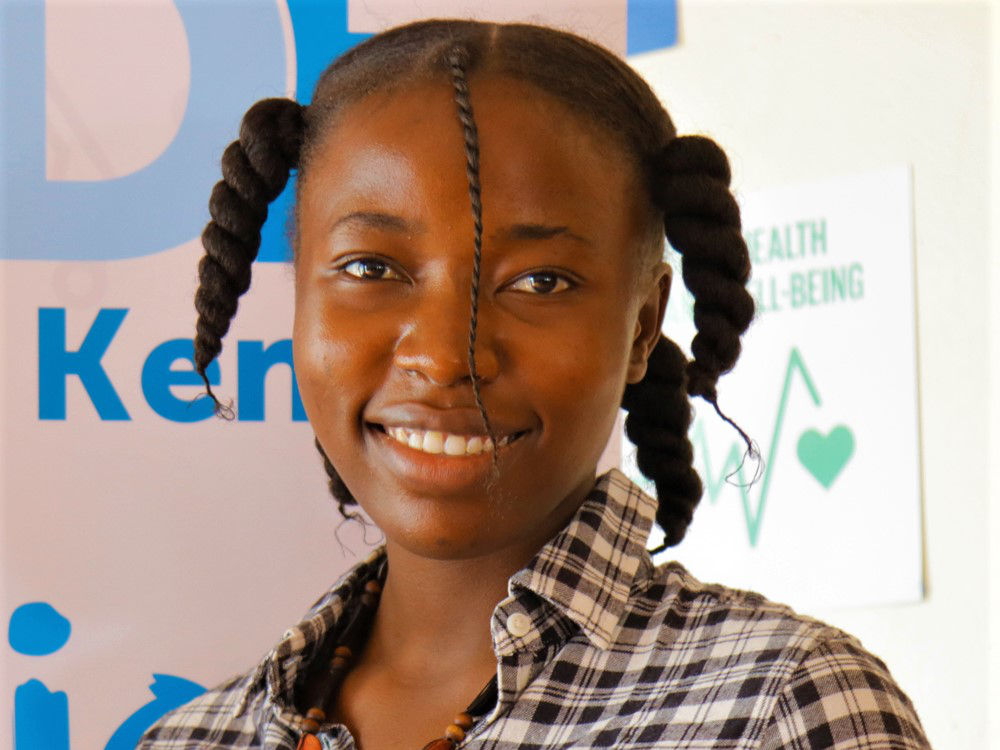 Team Refugee, consisting of one Competitor and eight Experts, will take part in WorldSkills Africa Swakopmund 2022 this week.
Following cooperation between the ILO, the UNHCR, and WorldSkills, the pilot initiative has been facilitated by the PROSPECTS programme, an inter-agency partnership for improving the access of host communities and forcibly displaced people to employment and livelihood opportunities. It is part of efforts to bring attention to the lack of access to quality training and skills development for refugees.
"Lots of assessment that has been done across different parts that indicate that refugees are disadvantaged in that the area of training, because many countries do not allocate budget, or some countries don't even have any mechanism to support skills development for refugees," said Albert Okal, Regional forced displacement skills and employability specialist at the ILO.
The participation of Team Refugees sends a strong message about the role of skills in providing sustainable solutions to the plight of forcibly displaced youth. Acquiring skills allows refugees to participate in the economic dynamics of the host society and contribute to trade, businesses, and development. Quality training also contributes to the mobility of workers. They can easily join the labour market if they return to their country of origin or resettle in another country.
Travelling from Kenya with the support of the UNHCR, Jessy Inga Volonté will be competing in Web Technologies.
"I'm super excited to be part of the refugee team going to Swakopmund in Namibia to learn and also to represent many talented youths who have the skills and are looking for platforms, spaces, and opportunities to demonstrate that they can, that we can!" said Jessy.
For her, WorldSkills Africa Swakopmund 2022 is a chance to demonstrate how skilled youth can contribute to the development of their communities at home.
"The interesting and encouraging part is the inclusiveness this event contains, bringing onboard marginalized and displaced people which demonstrate unity and a clear future to not leave anyone behind," said Jessy.
Experts from host countries Ethiopia, Kenya, and Uganda will also join the event in a capacity-building function. The Experts will learn about the WorldSkills Competition and develop their own competencies and skills, which eventually benefits both refugee and local VET students.
"Host communities often find themselves very disadvantaged as well, in terms of quality of social services such as education, health, or environment," said Albert Okal. "Large movements of people often make it even harder for local communities to pursue their own development efforts. That's the reason why the PROSPECTS programme extends the support to host communities."
Malcom Magara, Principal, East African Institute of Welding, is one of the trainers attending WorldSkills Africa. Over the past year, he took part in five preparatory workshops by WorldSkills Experts. The training, he said, helped him understand the standards participants' performance are benchmarked against.
"I ensured that participants are oriented and further trained to meet the desired criteria. I am certain that we will learn more from exposure to WorldSkills Experts. This exposure will help us further improve our current training programmes and thus the quality of candidates learning at our institute," said Mr Magara.
With the support of the Government of the Netherlands, PROSPECTS brings together the International Finance Corporation (IFC), the ILO, the United Nations High Commissioner for Refugees (UNHCR), the United Nations Children's Fund (UNICEF) and the World Bank. In Africa, the partnership runs skills development programmes for forcibly displaced persons in Egypt, Ethiopia, Uganda, Kenya, and Sudan.
WorldSkills Africa Swakopmund 2022 will take place from 28 March to 2 April. Find out the best ways to follow all the action in our WorldSkills Africa Swakopmund 2022 event guide.