WorldSkills Africa Swakopmund 2022 concludes in Namibia
The Competition's success is a milestone in development of skills training across Africa.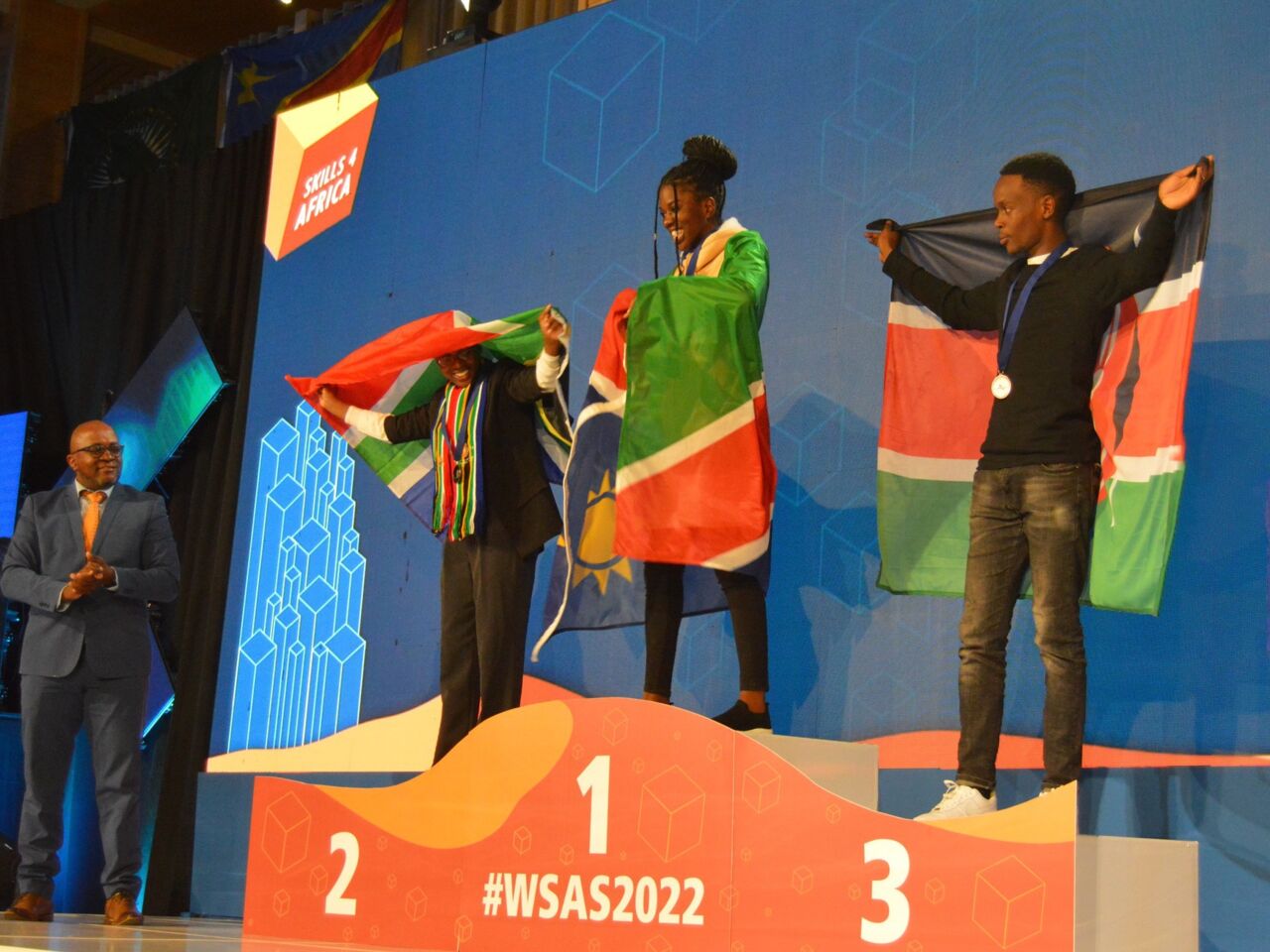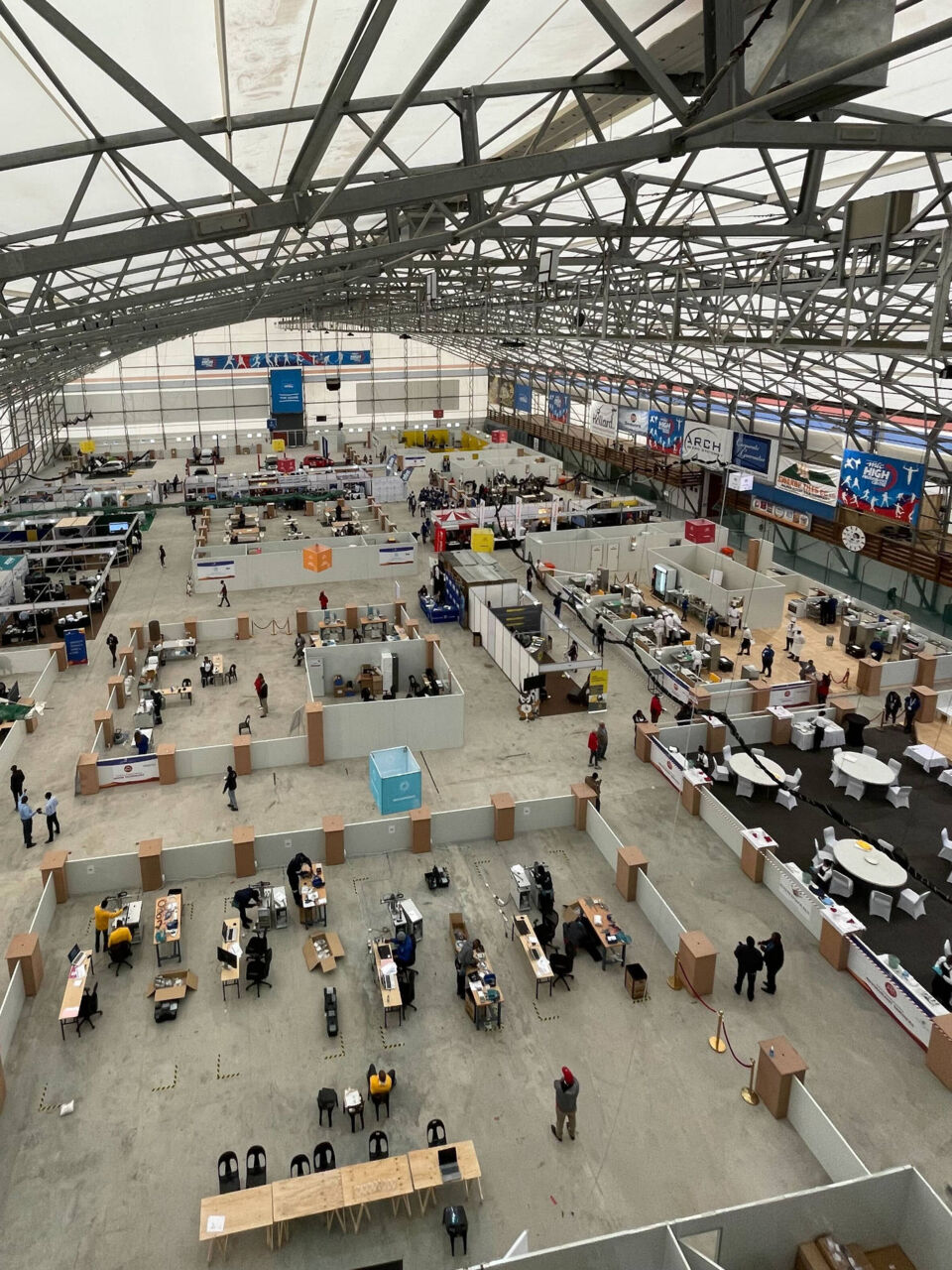 The second WorldSkills Africa Competition, which took place in Namibia from 28 March to 2 April, came to an end with an emotional Closing Ceremony. African policymakers, members from international organisations, Partners, WorldSkills Experts, and Champions gathered to celebrate not only the winners but the success of a Competition that will become a landmark event for skills development in the continent.
About 70 Competitors from nine African countries, plus Team Refugees, competed to win medals in 16 skills.
South Africa topped the medal table with five golds, two silvers, and one bronze. They were followed closely by the host team, Namibia, who achieved three golds, one silver, and two bronze, and the Democratic Republic of the Congo who received two golds, three silvers, and one bronze. Other medal-winning teams included Rwanda (3), Ghana (4), Kenya (2), Madagascar (1), and Uganda (1).
The Best of Africa Award, presented to the Competitor with the highest points, was won by Elizabeth P T Isai from Namibia, who competed in Cooking.
"Champions, you may not realize it now, but the Competition has enhanced and developed soft skills within you," said Euphrasia Mulenga, WorldSkills Champions Trust Regional Representative in Africa.
"I believe individual change leads to society change and together we can drive the economy positively. Today's youth is tomorrow's leaders. Champions, and every youth out there, let us be the change we want to see!"
Attendees at the Closing Ceremony included: Nangolo Mbumba, Vice-President of the Republic of Namibia; Itah Kandji-Murangi, Namibia's Minister of Higher education, Technology and Innovation; San-Quei Lin, WorldSkills Board member; and Chris Humphries, WorldSkills President.
"You had a tough demanding four days of competition," said Nangolo Mbumba, Namibian Vice-President. "We are all proud of your efforts and achievement and those to come. May you never forget this achievement as you venture into the world of work. Rest assured you will treasure these memories for time to come."
"Agenda 2063, Africa's blueprint for sustainable and inclusive economic growth and development, is a vision founded in the development of Africa's people as its most important resource and one that recognizes the transformative potential of TVET in leveraging Africa's economy."
The Vice-President highlighted the need for TVET institutions to benchmark their programmes internationally, and to give trainers and trainees exposure to global training and industry best practices.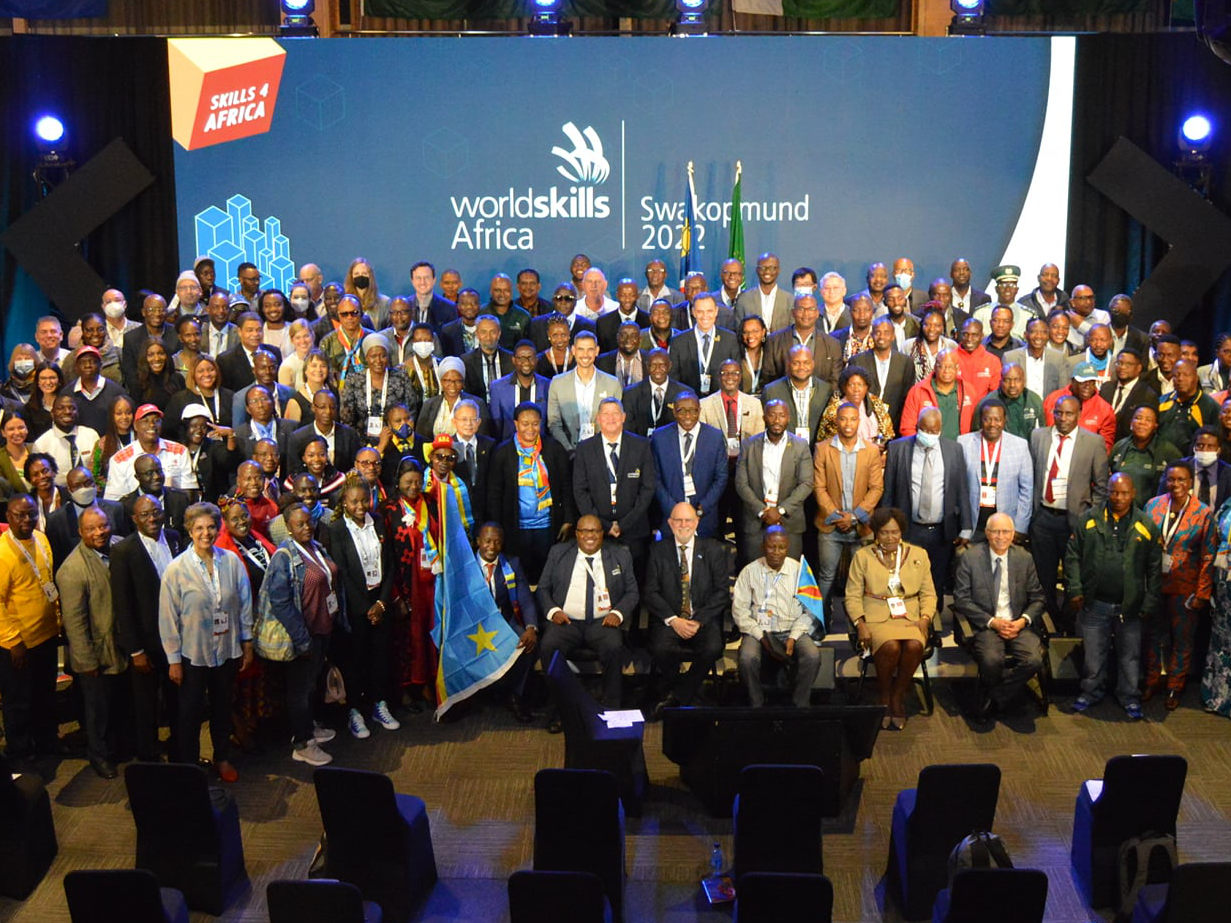 A leap forward for the WorldSkills Africa movement
After two years of virtual capacity building workshops, WorldSkills International Chief Experts delivered the first face-to-face training in the week before WorldSkills Africa Swakopmund 2022.
National Experts learned training methods and how to run skill competitions. During the event, Chief Experts oversaw each skill competition, supporting National Experts and Workshop Managers.
"We presented a project that tested the Competitors' skills," said Nick du Plessis, Chief Expert for Electrical Installations, "but also met the developmental requirements in allowing National Experts the opportunity to learn and apply WorldSkills Occupational Standards, marking methodologies and processes."
The success of WorldSkills Africa Swakopmund 2022 is part of a wider development of skills training across the continent. The African Union Commissioner of Education, Science, Technology and Innovation, Mohammed Belhocine, spent three days in Swakopmund and offered his full support in co-signing an addendum to renew the Memorandum of Understanding (MOU) between WorldSkills International and the African Union.
The MOU renewal will emphasize commitments and outline the next steps for the establishment and support of WorldSkills Africa as a regional organization, planned to be located within the African Union Development Agency (AUDA-NEPAD).
WorldSkills Africa Swakopmund 2022 was broadcast across the Southern African Development Community (SADC) via DStv (MultiChoice). Thanks to large audiences tuning in to watch, non-Member countries showed renewed interest in joining the WorldSkills movement in the future.
Speaking after the event, Chris Humphries, WorldSkills International President, said: "Stand by and watch Africa become the powerhouse of the future, as the youth of Africa drive the economy for the next ten years. It will be an exciting decade and I really challenge the whole world to participate and support Africa to become that powerhouse."