One School One Country brings WorldSkills Africa to Namibian students
Local students experience a celebration of skills and cultural exchange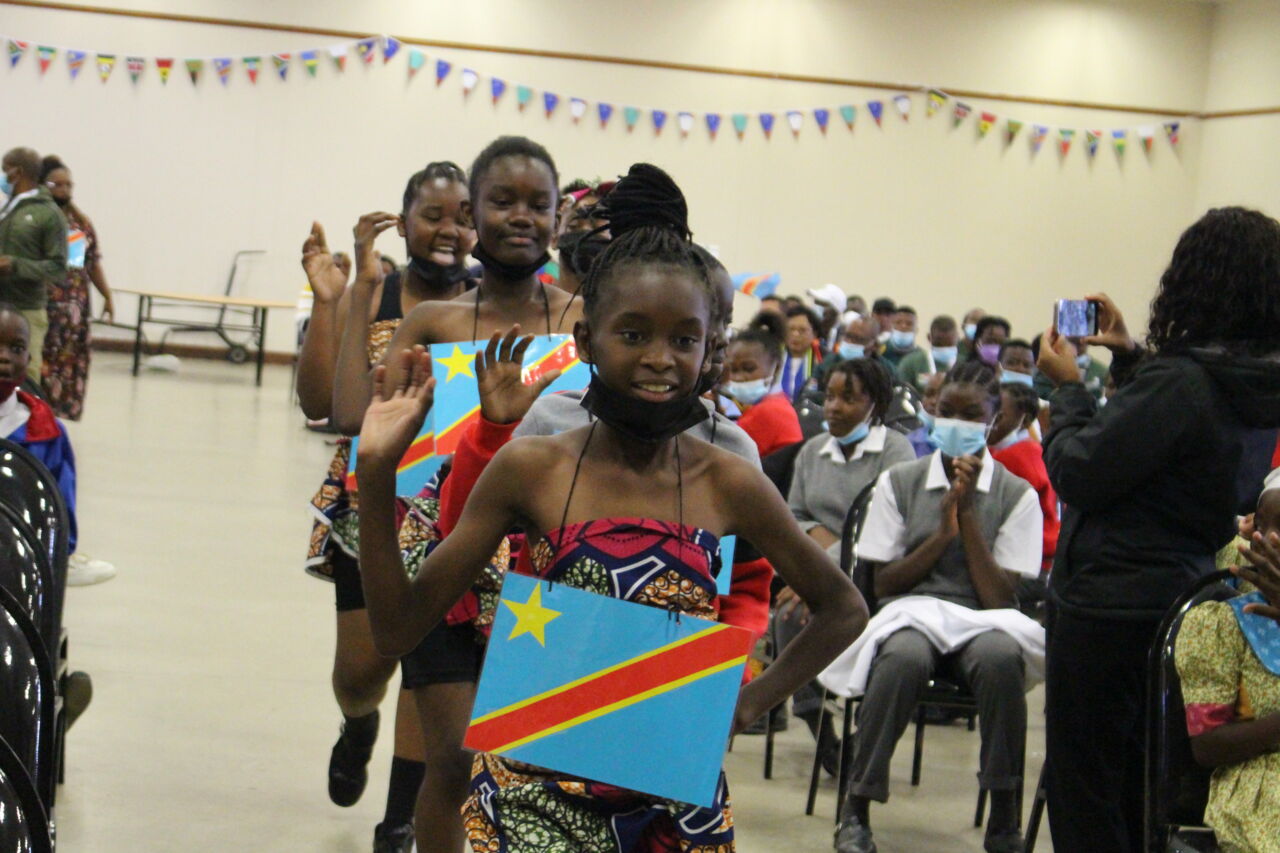 WorldSkills Africa Swakopmund 2022 kicked off on 28 March with a joyful Opening Ceremony. The same morning, Competitors and students from upper primary public schools in Swakopmund took part in One School One Country.
The goal of this programme is to promote skills to youth, and provide a cultural exchange between the Competitors and local Namibian students. The event, which took place at the Germina Shitaleni Multipurpose Centre in Mondesa, Swakopmund, was themed "Catch them young".
Matching local schools with WorldSkills Africa Swakopmund 2022 participating teams, the school children were asked to research the values, traditions and culture of the country their school adopted, and the skills represented at the Competition. They then presented their learnings and performed traditional dances, many wearing traditional clothing.
The event was attended by Senior Education Officials of the Ministry of Higher Education, and representatives of the African Union and WorldSkills International.
"Youth are Africa's greatest asset, boasting with the youngest population in the world of more than 400 million young people. One School One Country is therefore a celebration of youth and for youth; one that we will witness with pride and with hope for the future generations," said Muvatera Ndjoze-Siririka, Acting Chief Executive Officer of the Namibian Training Authority.
"One School One Country is a way for the local schools to get involved in the Competition but also experience a unique cultural exchange opportunity with Competitors," he added.
WorldSkills Champions Trust Representative in Africa Euphrasia Mulenga shared their memories as a young graduate and called on Competitors to learn the culture of the "Land of the Brave" and share their passion for skills.
"Be inspired. Be motivated. It is your day. It is your time," she said inspiring the crowd of schoolchildren.
WorldSkills Africa Swakopmund 2022 is the second WorldSkills Competition in Africa, taking place 28 March-2 April. Find out the best ways to follow all the action in our WorldSkills Africa Swakopmund 2022 event guide.