#SkillsFounders: Skills of an entrepreneur, skills of a Champion
From WorldSkills Champions to BeChangeMaker social entrepreneurs, we are exploring the skills and personal qualities young people use to build their own businesses.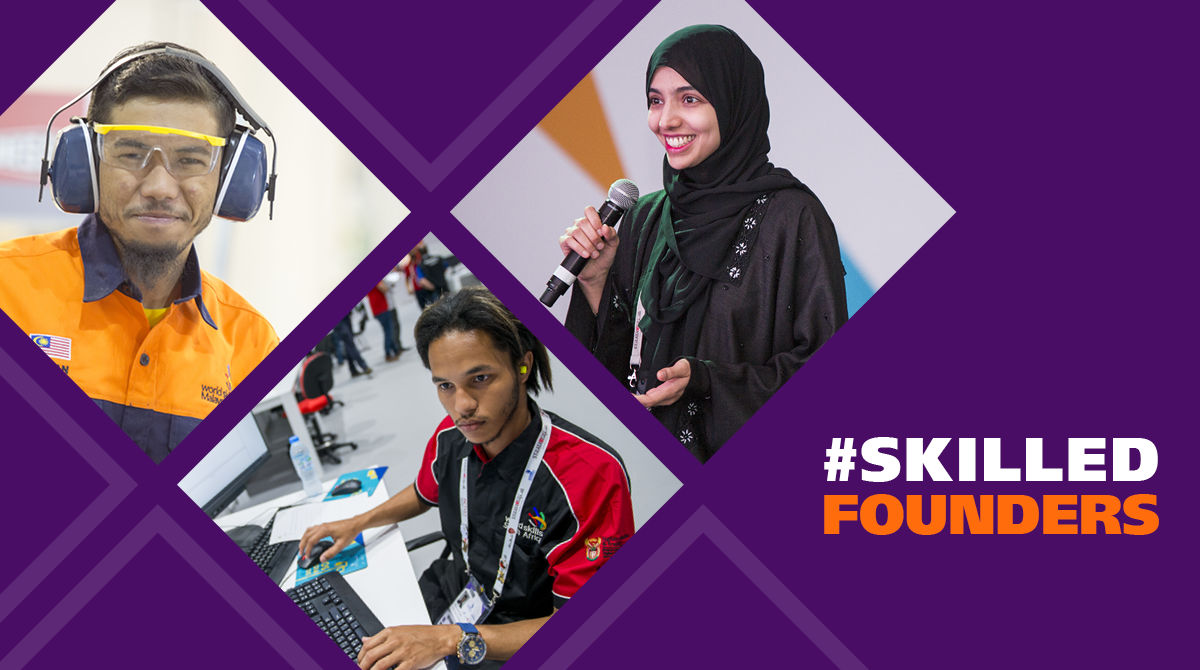 WorldSkills Champions are known for developing transferable skills that make them strong employees, but how do can those same skills prepare them for the world of entrepreneurship?
Throughout May, WorldSkills will be highlighting young people who have applied their skills expertise to entrepreneurial ventures, #SkillsFounders. From WorldSkills Champions to BeChangeMaker social entrepreneurs, we will explore the skills and personal qualities they use to build their own business.
In May, the latest BeChangeMaker opportunity launches, this time focused on African entrepreneurs. Both the international and African BeChangeMaker programmes provide coaching, resources, and training to support social entrepreneurs change the world through their business ideas.
Skills of an Entrepreneur
Curiosity – entrepreneurs of the 21 Century must remain curious about the problems they aim to solve. Staying open to possibility allows niche opportunities to present themselves, that expand typical business models into innovative opportunities.
Time management – anyone who has watched a skills competition unfold they know that staying calm under pressure is essential. Managing time and staying focused on tasks that yield the greatest results is essential for business owners to fully utilize their energy and resources.
Strategic thinking – running a business requires the deconstruction of problems to reveal opportunities for growth, followed by the formulation of creative solutions. Entrepreneurs, like Champions, must remain agile in their ability to problem solve, recognize pitfalls, and quickly adapt.
Efficiency – WorldSkills Champions yield high performance in less time. By mastering their craft they are able to diagnose issues quickly, stay focused while implementing the right solution, and transition easily between different tasks.
Resilience – Just like the world of business, skills competitions require Champions to stay focused through setbacks, stress, and challenges. Everyone will face setbacks but only those that remain steadfast in facing them reach the podium.
Honing business skills, in combination of technical skills better prepares young people for the evolving reality of the economy. Increased business skills creates increase prospects, more opportunity, and greater professional freedom.