#SkilledFounders: Spanish entrepreneurs create app to improve mental health
After receiving training, mentoring, and coaching during the BeChangeMaker programme, Conquality have launched a free app for Android users.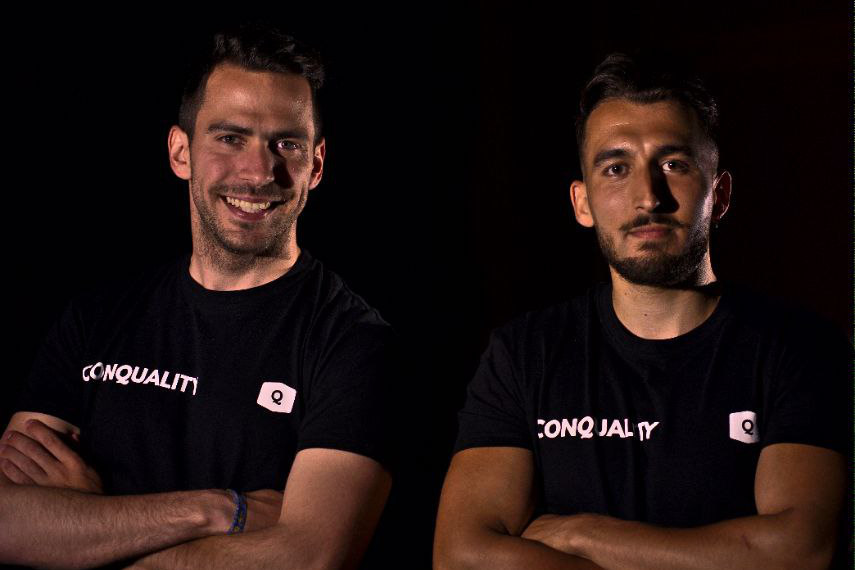 It's less than year after BeChangeMaker 2020, but team Conquality are already open for business.
Their idea, to better manage the way we interact with meaningful contacts and content through a digital tool that creates positive effect on mental health, has been launched as a free app for Android users.
Conquality is the brainchild of Eimard Sobrino and Mariano Nieto from Spain who came up with the idea as the start of the pandemic made them seriously consider how we relate to each other using social networking.
They realized that while technology has advanced rapidly, the way we are educated to use social networks has not.
"It is truly paradoxical, that in a period with so much communication, there is so much loneliness," they say. "It is because the communication we are having is mainly superficial, and the human being longs for a deeper conversation."
It was after joining BeChangeMaker, with mentoring and support of the programme, that the idea of an app evolved.
It would be a tool "where users are able to organize and be aware of the real-time that they dedicate to the people that matter to them the most, focused expressly to improve quality human relations," they say. During the programme, the team also focused on supporting people who struggled with mental health due to the strict measures for the pandemic.
The pair praise the training, mentoring, and coaching they received from BeChangeMaker, which took them to the final 15 teams.
As a result, they could "move forward from a simple idea to have a value proposition, landing page and even a clickable prototype."
The end of the 2020 BeChangeMaker was far from the end of the Conquality story, with the availability of the free app allowing them to use feedback with the eventual goal of monetizing the project and creating a sustainable business model.
Check out the app for Android devices or check out the latest news on their website.