#SkilledFounders: Costa Rican entrepreneur carves her own path
Elymar Solórzano Soto turned her passion for furniture making into a career.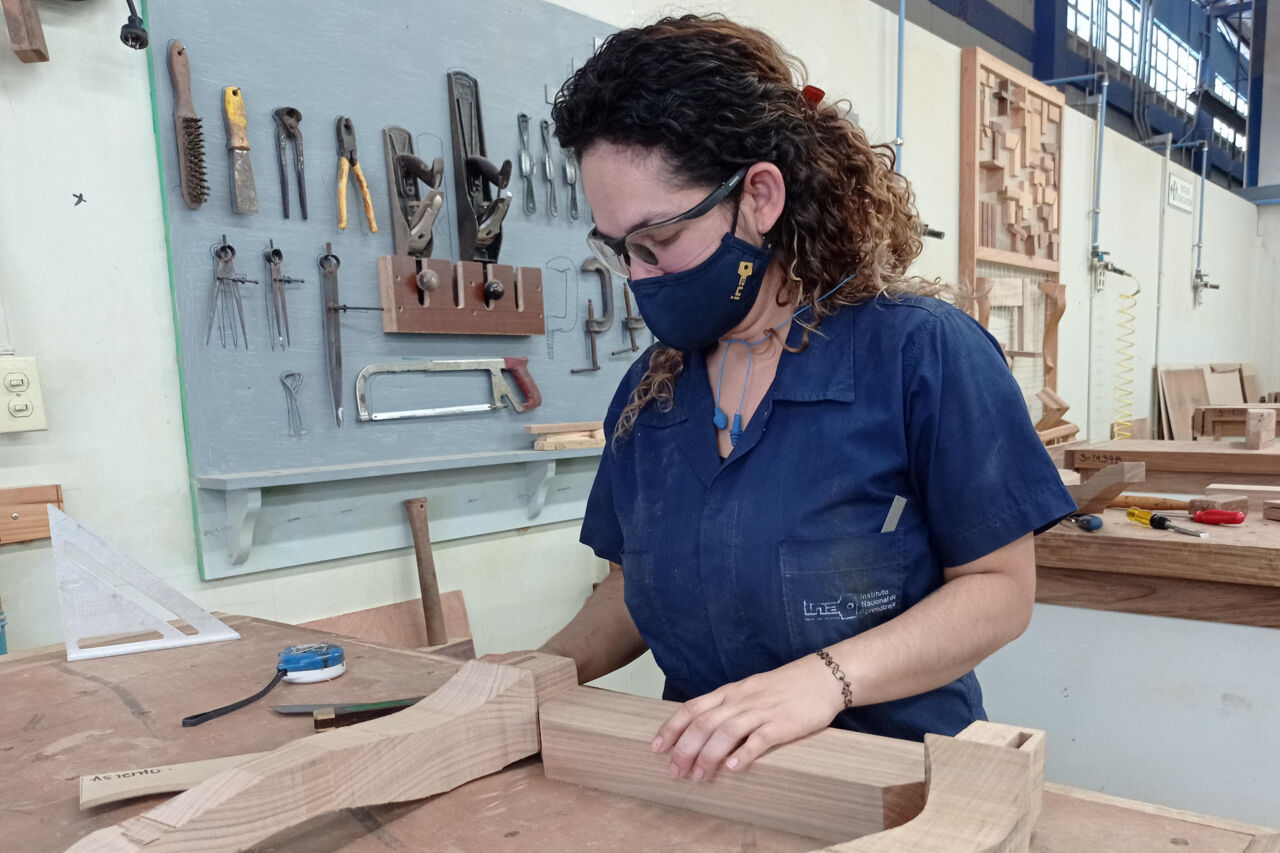 Laid off after coming back from maternity leave, confronted with financial difficulties, and disappointed, Elymar Solórzano Soto decided to turn her passion for furniture making into a career. She realized that embarking onto a business was her only chance to find the work-family balance she needed.
While attending a short course on furniture restoration, her instructor had told her about the Cabinetmaking course at Costa Rica's nation-wide VET organization, the Instituto Nacional de Aprendizaje —referred to by its Spanish acronym, INA.
At INA, 37-year-old Elymar had the opportunity to take part in the WorldSkills Costa Rica National Competition. As a first-year student, she had to do a three-month special training.
"I wasn't sure because I didn't know who would take care of my child. Then, I went to the welfare department at INA and they sponsored daycare while I was training," she says.
Elymar's fears to fail at the Competition motivated her to seek extra help, a move that would kick-start her career as a cabinetmaker and a businesswoman.
"I went to ask a nearby workshop if I could train with them on the weekends and they opened their doors to me," explains Elymar, who continued working at the shop on a per-project basis. "The owner of the workshop taught me everything; he shared his providers with me, taught me how to do estimates and quotations. He kept saying, 'I see you as an entrepreneur; you need to know all the technical part but also how to sell. If you are in cabinetmaking, you can't be poor.'"
Then, a successful bookshelf design took things to another level. Elymar partnered with a friend and, thanks to the word of mouth, they started receiving more orders. They created their own brand, Le Cerezo Los Muebles, and have delivered many projects.
"As I did more projects, I was able to have a stock of material and my own hand tools. I then started to give the workshop owner a percentage of my sales," says Elymar. "I have now also brought work to the workshop. We did the furniture of a school together —it was a big project— and negotiated the profits."
Elymar is now studying interior designing and aims at having her own workshop and making a whole concept of Le Cerezo. "I want to grow in cabinetmaking but I don't want to be restricted to cabinetmaking."