Meet João Teixeira, the new Champions Trust representative for Europe
The gold Medallist for Mechanical Engineering CAD at WorldSkills Competition 2022 Special Edition joins the Champions Trust.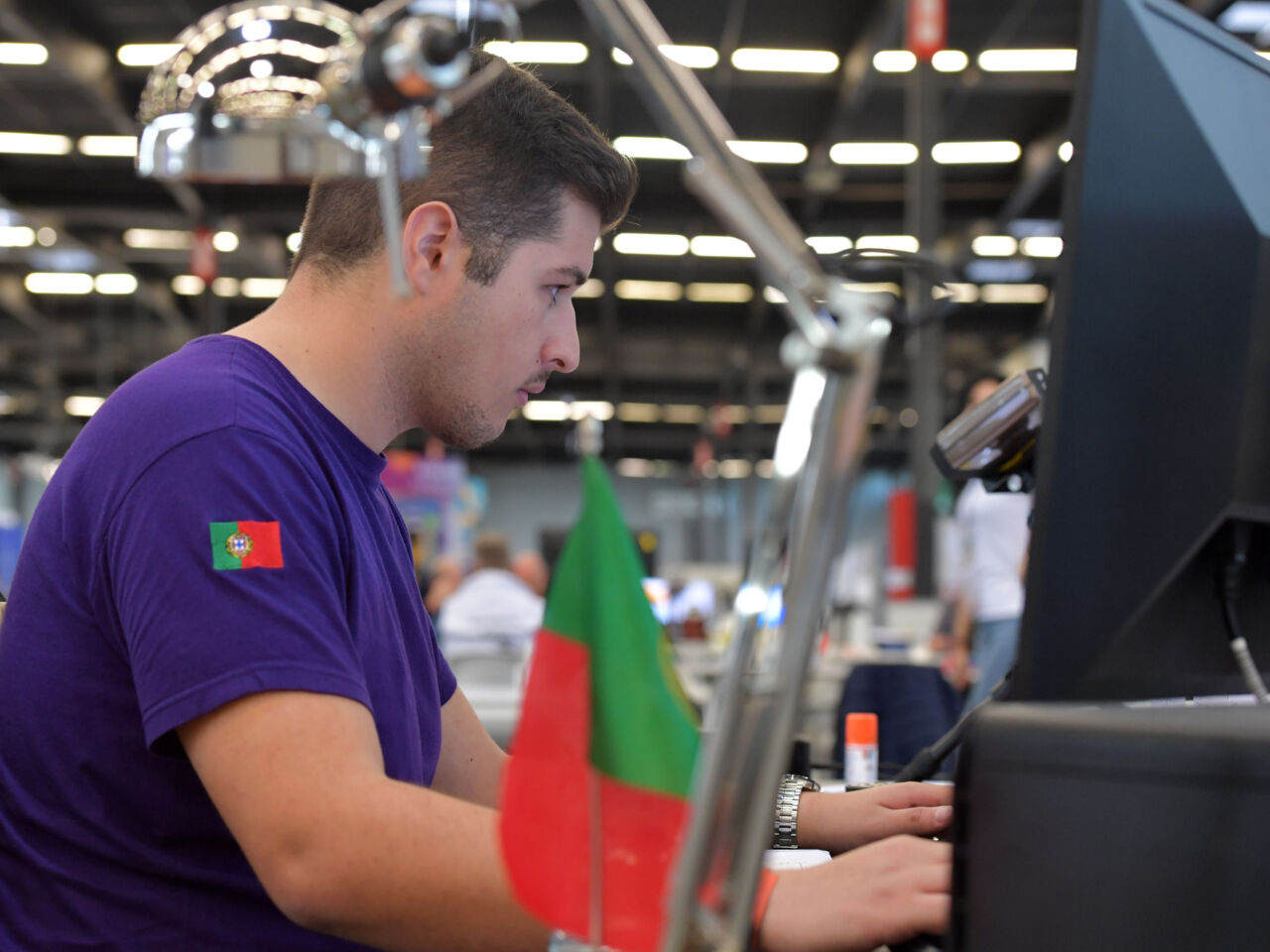 From the beautiful city of Porto in northern Portugal, João Teixeira knew he wanted to be part of WorldSkills from the moment he first heard about it.
While looking for options beyond regular high school education, João found CENFIM, the national vocational training centre for the metallurgic and metalworking industry. As he looked through their course prospectus, he was drawn to CAD design.
"Everything you see on the roads or at home has been built by someone, and that person put together a project to build it. And that's what I like, we can design anything and make it happen in real life. We have no limits with CAD software," says João.
His WorldSkills journey started soon after joining the centre. He immediately began practising and watching other Competitors, dedicating time to completing Test Projects to improve himself and prepare to compete.
He competed at the WorldSkills Portugal nationals, progressed to EuroSkills, and finally reached the world championship. At WorldSkills Competition 2022 Special Edition in Bordeaux, France he won a gold medal in Mechanical Engineering CAD.
Now, at 22, João is an instructor at the very same vocational centre where he honed his skill. He trains young people from the ages of 15 to 20 in CAD designing, and soon in 3D metal printing.
"We have recently acquired a 3D printer in metal and I am learning the machine to give training for the others in the future," he says.
An instructor during the day, at night he is studying mechanical engineering at the polytechnic to get to the next level. He discovered a passion for cars when he started to learn how they were designed and built and realized that his future would not necessarily be always behind a computer. While he is enjoying every step of the journey, in the long term, he pictures himself managing design projects or heading a production line.
One of his goals as part of the WorldSkills Champions Trust is to change the public's perceptions on vocational education and training, and to advocate for policy action.
"In Portugal, we have lack technicians. Everyone wants to be a doctor, a lawyer, or an engineer. We have a lot of engineers that can make the project and select the materials… But they don't know how to join them. It's eventually the tradespersons who teach them how to join the parts," says João.
Many graduates are not fit for the available jobs, and are often left frustrated by pay scales that do not match their initial expectations.
João hopes to spread awareness of the WorldSkills movement across Portugal and Europe and remind young Competitors that there is more to WorldSkills than earning a medal.
"I was so focused on succeeding that I didn't talk with many people during the breaks. I never spoke with anyone. And I regret that because WorldSkills is also about meeting new people, from different cultures and I missed on that," he says.
Now that he is part of the WorldSkills Champions Trust, he says he wants to be the person that makes the group more united and makes everyone feel happy and positive.
Meet more of the WorldSkills Champions Trust