Meet Shae White, returning WorldSkills Champions Trust representative for the Americas
This is Shae's second term in the Champions Trust after she represented Barbados at WorldSkills Kazan 2019 in Cooking.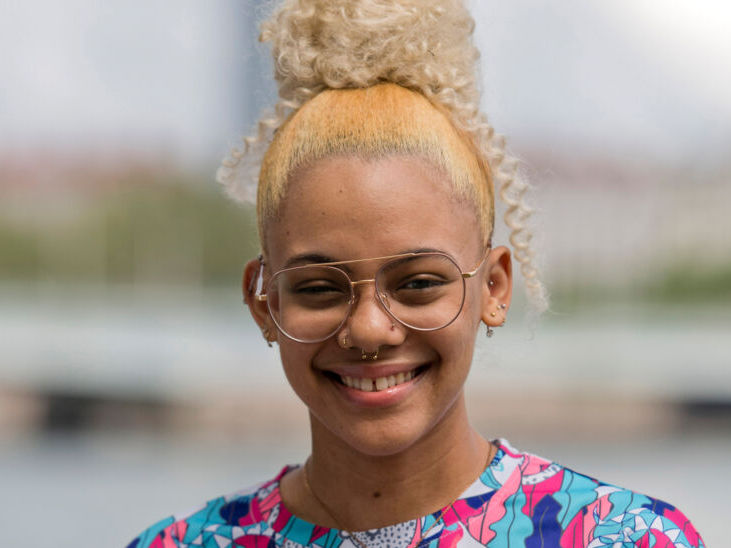 Captivated by the magic of cooking and the power of a good meal, Shae White knew from a young age that her career would develop in the kitchen, turning people's days around with her food.
From high school, she began tailoring her courses towards becoming a chef. She continued to culinary school and completed an internship at a renowned hotel in Barbados, where she was immediately given a permanent position. In 2019, she represented Barbados in Cooking at WorldSkills Kazan 2019 and was awarded with the Best of Nation award.
Now living in Toronto, Canada, Shae is returning as a WorldSkills Champions Trust representative for the Americas for the term 2023–24.
As the first person from a Caribbean country to represent the Champions Trust, one of Shae's goals in joining the group was to help build the WorldSkills movement in the region, where she believes "skills are still very overlooked, and not necessarily put at the forefront."
Having been selected to be part of the WorldSkills Champions Trust just before the start of the COVID-19 pandemic, her first time speaking in front of a live audience in this role was not until WorldSkills Competition 2022 Special Edition.
"I never considered myself a role model for people because I just always pursued what I wanted. But after speaking at the Competition people would approach me and say that my experience coming from a small country in the Caribbean was a motivation for them to keep pushing for what they wanted to. If I could do it, they could too."
After two years in the Trust, she now hopes to support the new representatives in building their confidence and keep the momentum going.
Shae believes that there should be more platforms where youth can have a voice, and feel that their contributions are meaningful.
"Young people are more likely to listen to other young people because our perspectives are the same. Our experiences are similar."
"So having this space is really important, not just to ensure that you have a voice, but to share our experiences and see how we can make it easier for future generations."
It is also imperative for policymakers and education providers to hear directly from youth about their views on how to improve training systems. She believes that conversations on what "would have made the transition from high school to college, or from college to work easier" should take place regularly.
Moving to North America was a challenge she embraced as part of her next stage in life. While adjusting to a different climate and culture did not come without difficulties, Shae's eagerness to explore new possibilities keeps her moving forward.
Currently working in an agency, she says her job allows her to apply her skills in different types of kitchens. Some days she works in a corporate canteen, others in a restaurant, or a cafeteria. As she attains additional expertise, Shae wants to prepare for Canada's Red Seal examination, that provides certifications for qualified skilled journeypersons across the country.
Meet more of the WorldSkills Champions Trust