#ChooseToChallenge: Pei Qi Tea, Singapore, Web Technologies
We #ChooseToChallenge gender inequality. As part of International Women's Day, WorldSkills is celebrating women's achievements in forging a gender-equal world. Meet Pei Qi Tea, a web developer from Singapore.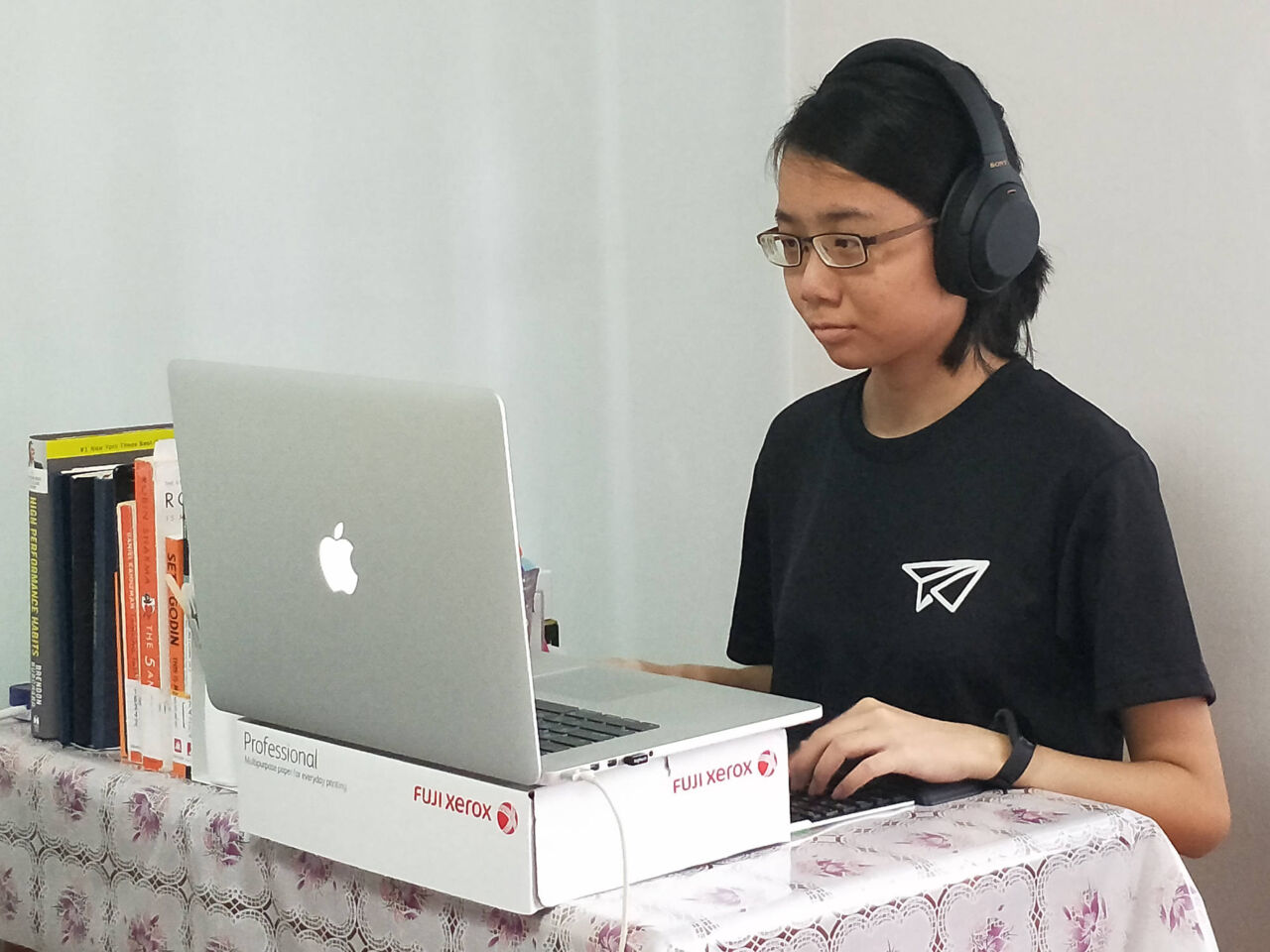 Singapore born and raised Pei Qi Tea has worked as an application developer apprentice at IBM, where she has built a software robot to automate the "mundane parts" of her colleagues' workflow. Their tedious tasks of updating the data of hundreds of invoices into the company's tracking system can now be done in half the time.
Pei Qi, 21, developed an interest for web development when she was as young as 11, while creating a Google Site for a school project. "However, I did not touch on the programmatic side until I enrolled in Nanyang Polytechnic's Diploma in Multimedia and Infocomm Technology course," she says.
She competed in Web Technologies in WorldSkills Kazan 2019, where only two of the 32 Competitors were female. Something that did not discourage her at the time since she was focused on doing her best at the Competition.
"Personally, I value doing what I love, so I entered the industry without considering the lack of representation of women in Singapore's tech sector," says Pei Qi. In Singapore, as in the rest of the world, the Information Technology (IT) sector is still male-dominated. Only 30% of the country's info-communications workforce are women, and across the universities in Singapore, only 35% of IT students are women. "I'm glad though that more women are pursuing degrees in IT and STEM in general," she adds.
The pandemic and the shift to remote work has had "little negative impact on how programmers carry out their job," since all it's needed is a computer and an internet connection. She in fact, notes that as the demand for collaboration tools like Slack and Zoom has increased, so has been the need for skilled programmers to maintain and improve such tools.
"I enjoy the flexibility that Web Technologies offer. You have a lot of control over how to achieve certain functionalities, and there is usually more than one way to do things - there's no right or wrong approach, only the unoptimized and optimized approach, something you pick up with experience," she says.
Pei Qi hopes to pursue a Bachelor's in Computational Science this fall and, along the way, continue to make a positive impact on people around the world.