#ChooseToChallenge: Ka-ching Leung, Hong Kong, China Mobile Robotics
We #ChooseToChallenge gender inequality. As part of International Women's Day, WorldSkills is celebrating women's achievements in forging a gender-equal world. Meet Ka-ching Leung, an engineer from Hong Kong, China.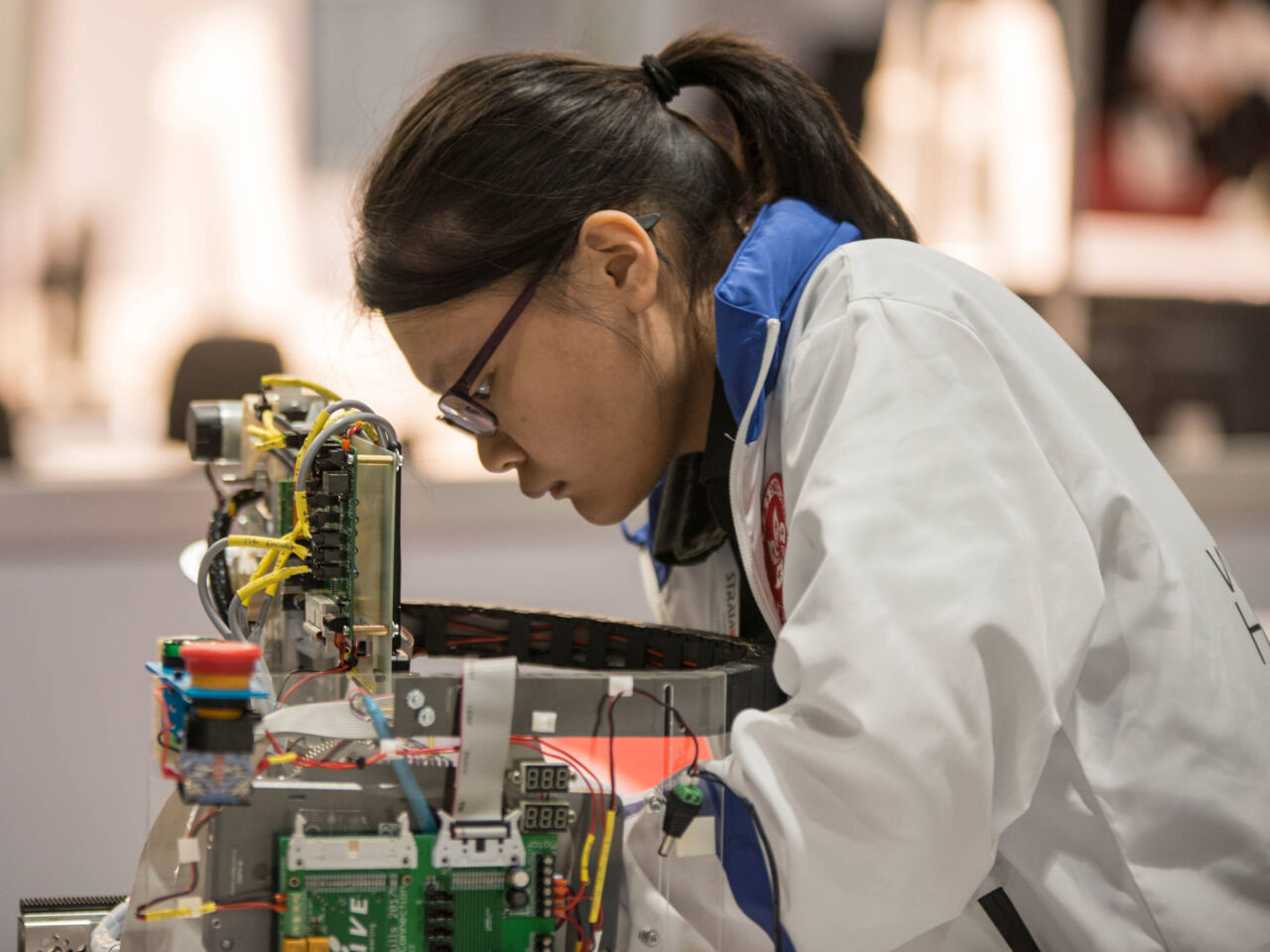 Barbies for girls and cars for boys? Ka-ching Leung from Hong Kong, China has something to say.
"I tried to disassemble an electric plug when I was five and my parents accused me of not behaving like a girl." Despite the pressure from family, Ka-ching decided to plan her career path in electrical engineering instead of nursing already at teenage.
In order to convince her family, Ka-ching has been keen to prove her talent. In 2017, she was the only woman among the 25 teams competing in Mobile Robotics at WorldSkills Abu Dhabi 2017.
"I am patient, diligent, with good communication skills." Ka-ching is proud of her character and knows her strengths complement her teammate.
The Medallion for Excellence obtained at WorldSkills Abu Dhabi 2017 was more than a reward for Ka-ching's hard work, it also tells a story of how a girl who was determined to break out of entrenched perceptions.
It might sound easy for one to be aspired to become an engineer, but it can be tough when people around you barely support your ambitions. The Competition was an important journey to equip Ka-ching with both technical skills and confidence.
Currently pursuing a Bachelor's Degree in Electrical Engineering, Ka-ching is now an Assistant Engineer at the airport.
"Having worked and studied in a traditionally male-dominated field, I think it is important to respect differences and be confident in oneself. I get along well with people at all levels, and it helps a lot in reaching consensus and solving problems in our projects. I am proud to be a female engineer."