#ChooseToChallenge: Raissa, Brazil, Cyber Security
We #ChooseToChallenge gender inequality. As part of International Women's Day, WorldSkills is celebrating women's achievements in forging a gender-equal world. Meet Raissa Marcon Constante, a cyber security specialist from the Brazil.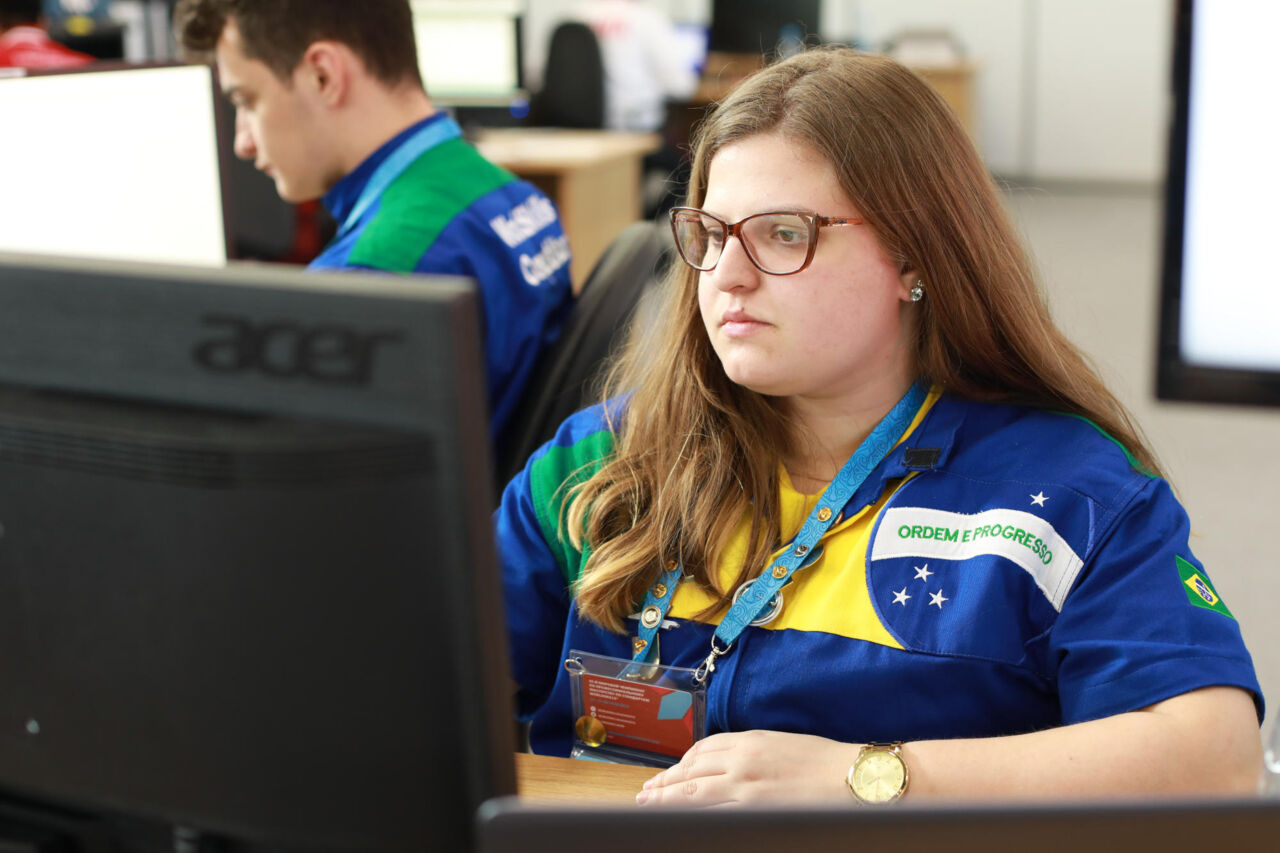 Cyber Security is a fast-paced, vast field. "I never stop studying but it's also very exciting. I can do a lot of different things, not only to defend my customer's network but also in forensics -as part of the police- or attack networks, to ensure that a network is safe."
Raissa was always determined to work in the IT sector, even when her family and friends had concerns about the field being traditionally associated with men. Her technical knowledge was often questioned. "I have always challenged them by proving them wrong though," she says as she recalls how she eventually ended up helping some classmates that had sentenced she would quit.
The credentials Raissa has earned by winning the bronze medal in WorldSkills Kazan 2019, a network competition organized by Cisco in 2015, and her work experience, Raissa is well positioned to thrive in this growing industry. She believes that the IT industry is actively engaged in being more inclusive, hiring and training more women. "I know it doesn't happen in many fields. It happens in IT because it's always one step ahead than other fields."
In the future, she would like to head a team that she can mentor. "There's an intern working with me now and I am excited to teach him many things," says Rassia, who is working with SENAI to train the next Competitor from her state for the national competition.
As companies around the world embraced working from home, many realized how vulnerable they were in front of cyberattacks. Businesses have had to increase their budgets to protect their networks or hire cybersecurity professionals.
"The sector is growing really fast, and my company is expanding in this field as well," says Raissa Marcon Constante, WorldSkills 2019 bronze medalist in Cyber Security from Brazil. Five years ago, she started working as a network administrator intern for Teltec Solutions and she recently got promoted to work in network security.
Raissa had been looking for a specialty when she had the opportunity to participate in Brazil's national competition. "This is what led me to Cyber Security. I had to learn everything from scratch, it was one year of hard work. But my company gave me time to study as they understood they could use my skills in the future," she explains.