#ChooseToChallenge: Brittany, USA, Print Media Technology
We #ChooseToChallenge gender inequality. As part of International Women's Day, WorldSkills is celebrating women's achievements in forging a gender-equal world. Meet Brittany Whitestone, a print media specialist from the United States.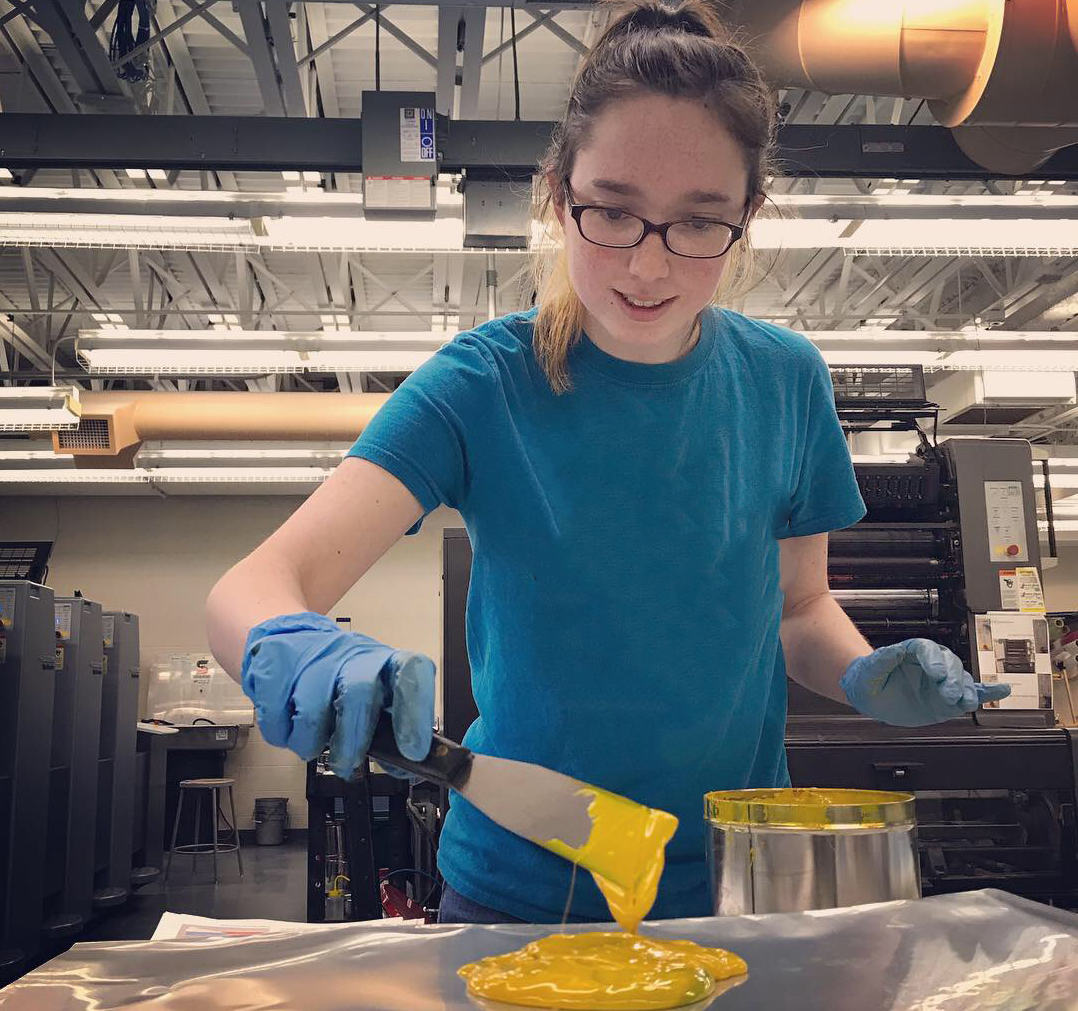 Brittany Whitestone, 22, graduated in Graphics and Multimedia at the California University of Pennsylvania. Although she originally planned to become a graphic designer, printing became her purpose and passion.
"I loved coming into class and hearing the presses running and knowing that what we were going to create that day would bring someone's vision to life," she says. She then switched the focus of her education and was able to compete at SkillsUSA in Print Media Technology. She received the gold medal two years in a row in 2016 and 2017 at the national level and represented the United States of America in WorldSkills Kazan 2019.
Brittany now works for Printing Specialist in Glen Burnie, Maryland, where her main responsibility is to print pieces on digital equipment. She also runs offset presses, works in the bindery, and sets jobs up in prepress.
"Each printed piece has its own challenges and unique features that is gratifying to overcome. The most rewarding aspect is being able to use your creativity and skills to complete a perfect finalized piece that you can be proud of," she says.
The printing industry is a male-dominated trade. Off her training days, Brittany recalls always being the only woman who was running the presses. Printing businesses often give tours to clients and other companies. It still shocks many to see Brittany run the equipment. She has been asked why she wanted to work in a hands on trade.
"The biggest challenge women face in Print Media Technology is people's unconscious bias as to what a printer should look like. That mindset needs to be challenged."
For her, industry interaction is the key to welcome more the women into printing and allow them to feel more accepted into the trade.
"Being a woman in a male-dominated industry can be intimidating," she says. Facing these stereotypes has made her stronger and more determined to succeed in Print Media Technology. She chose to defy the stigma about women in the printing industry because she knows her worth is based off of the training and knowledge, and not her gender.