#BreakTheBias: "Criticism from society motivated me to never give up"
As part of our series celebrating International Women's Day, meet Justina Ashiyana, a 27-year-old joiner from Namibia.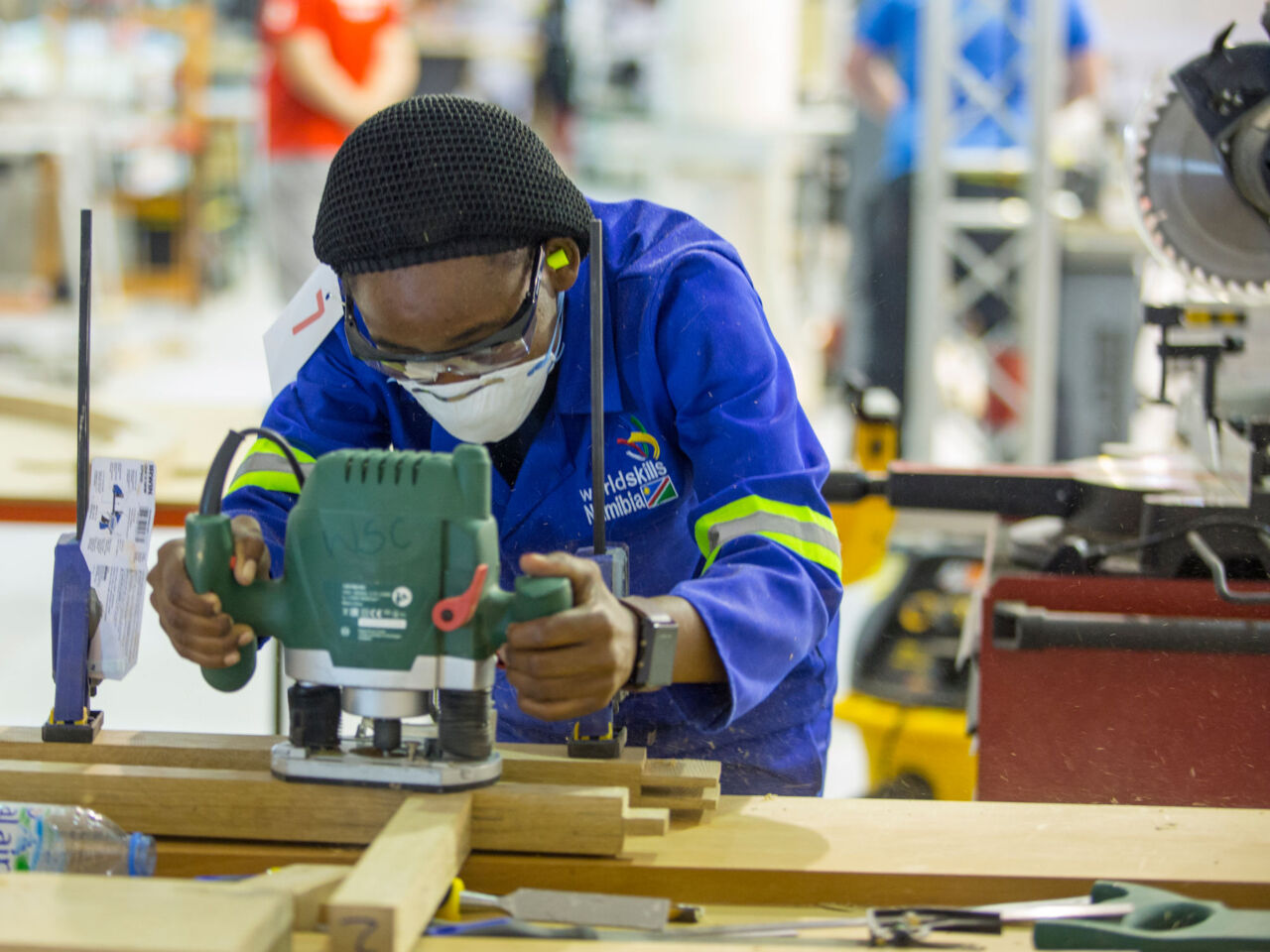 Namibia has one of the smallest gender gaps in the world, ranking 6th in the Global Gender Gap Report 2021 just below Sweden. It has eliminated its Educational Attainment gender gap and is among the 31 countries where 40 per cent or more of national parliamentarians are women. In the workplace, females are well represented in leadership roles, although the income gap remains almost 20 per cent.
Despite these encouraging statistics, women continue to be treated differently due to their gender, explains Justina Ashiyana, a 27-year-old female certified professional joiner from Namibia. Succeeding in a male dominated industry was full of hurdles, but she never wavered from her dream.
"I was faced with numerous challenges, such as discrimination and negative criticisms from people in the society, that I would not get clients due to my gender and height, just to mention a few," says Justina, for whom such biases were always an "incentive for motivation".
She never felt discrimination during her studies or from her fellow joiners. "They rather encouraged me to never give up and told me that I would become a successful joiner in the near future," says Justina.
Becoming an artisan was a childhood dream for Justina, who chose vocational training when she finished 12th grade in 2012.
"My father works in the construction field and I had always found making things with my hands very interesting," says Justina.
During her third year of vocational training, she was selected to take part in the WorldSkills national competition for Joinery. The only women contestant among 11 other male joiners, Justina's perseverance earned her a place in the national team for WorldSkills Abu Dhabi 2017.
"This competition was my stepping ladder in life," says Justina. "Upon receiving the news of going overseas, I was really amused and thrilled as I knew that it was an opportunity for me to network with other joiners across the world which would help me expand my horizon."
WorldSkills has given her "professional development" as well as financial stability. "Many opportunities have been opened to me. I have been doing tenders from individuals here and there, as a self-employed woman," says Justina.
Justina is currently undertaking a diploma at the Namibia University of Science and Technology.