What makes a WorldSkills Expert?
Meet Troy Everett, WorldSkills Experts Faculty Associate Member and longest-serving Chief Expert in Bricklaying.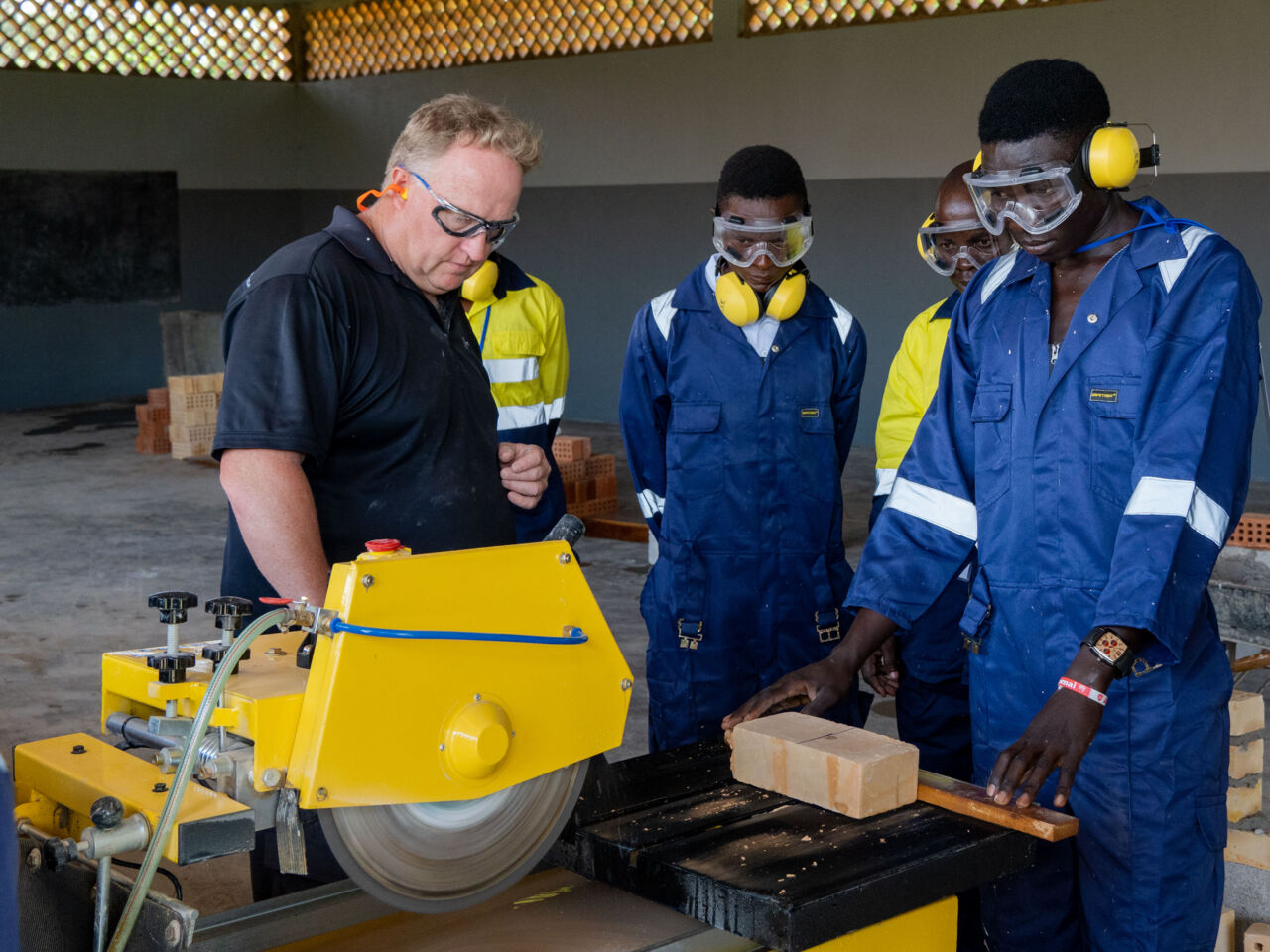 At the very grassroots of the WorldSkills movement are Experts. With diverse backgrounds and knowledge, Experts are individuals with experience in a skill, trade, or technology who volunteer to represent their country or region in a skill competition.
But what are the traits of a WorldSkills Expert?
"It's changed over the years," says Troy Everett, currently Skill Competition Manager, Bricklaying and Experts Faculty Associate Member.
"Originally it was about a person who happened to train a Competitor to perform well. But now, an Expert wears several hats. One, you know your industry. Two, you are a teacher or trainer in industry. But the next level of that is a WorldSkills Expert, and that means that you've got a higher level of teaching and assessment knowledge, because we're assessing for excellence rather than competence."
The Expert role, according to Troy, has moved from training to now officiating and being architects of vocational education and performance.
"So we're serving, not just the high performers at the top end, but also those who need a hand to get in the excellence realm. I think WorldSkills is the only organization that has the full spectrum of skill areas and metrics for performance across all those realms," explains Troy.
Over the years, Troy has taken part in multiple capacity building and humanitarian projects around the world. Even before the WorldSkills Experts Faculty was established, he volunteered in India, China, Bangladesh, and Nepal.
Recently, he travelled to Uganda for a capacity building skills bootcamp under WorldSkills Skills Development in Africa initiative, and part of Stanley Black & Decker's Global Impact Challenge.
"The project in Kamuli, Uganda, was both beneficial and enjoyable. We were a good team, people that weren't just good with their skills and assessment. But they're also very adaptable and quick thinkers. And we came together, and I feel like we really combined well and shared good practices across the different skill areas," he recalls.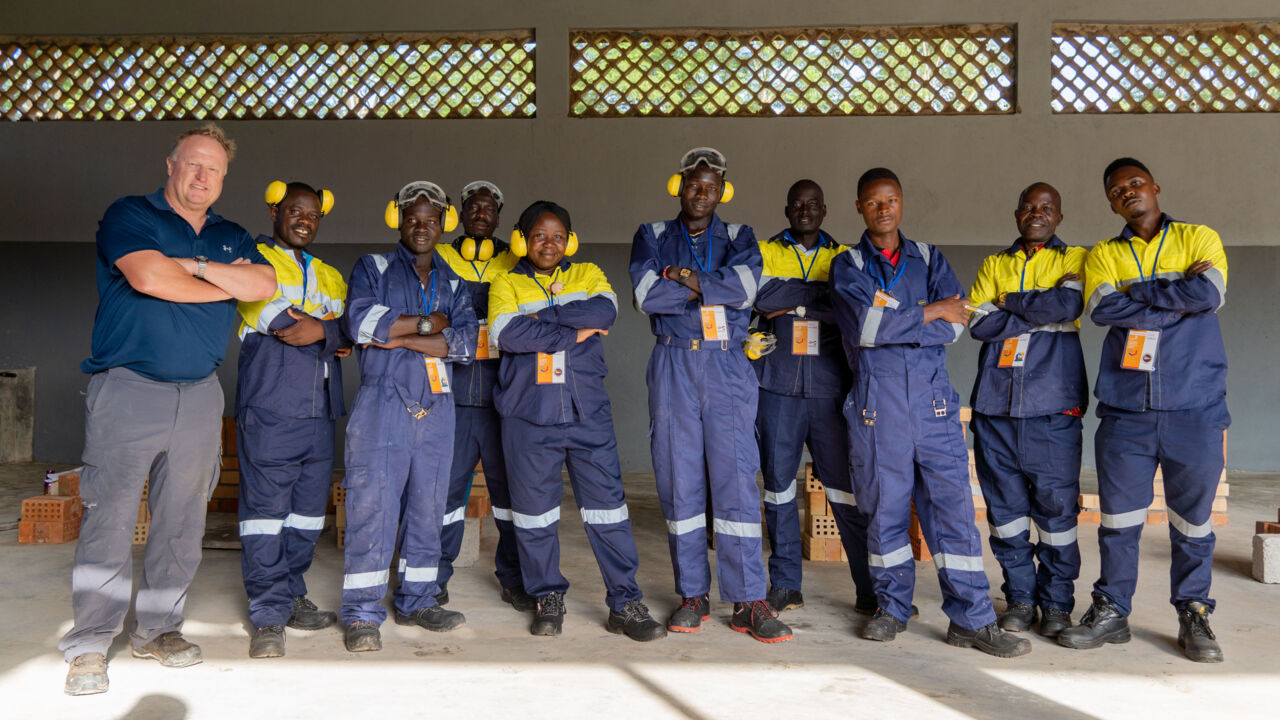 "There's a lot of potential for the initiative to have a widespread effect, since Don Bosco Tech Africa is a very large training organization with more than 100 centres across Africa. And hopefully, they can utilize all the resources we've given them and the training to replicate and even run many competitions, and establish metrics of excellence."
Employed by TAFE NSW Australia, Troy is a veteran of WorldSkills. His first contact with WorldSkills was as a Competitor. He won at the regional Competition but was too old – by two days – to take part in the national competition. He always remembered the effect of the competition and when he got into teaching in the mid-1990s, he realized WorldSkills was a great complement to what he did.
"So, I started running competitions at the regional level and designing projects and judging, and within a couple of years, my student won the national title and was selected to go to WorldSkills Seoul 2001," remembers Troy. "At the last minute, I said, 'I've got to go and support him.' And I bought a ticket, stayed in a dodgy hotel, and just watched him compete every day. He did really well, kind of top 10, and we were happy with that."
By the end of that trip, Troy realized that he wanted WorldSkills to be a big part of his life. He set himself the goal of becoming an Expert, and then a Chief Expert, and he was the longest-serving Chief Expert in Bricklaying until he became the Skill Competition Manager.
"We've made remarkable changes in the skill competition. I'm very proud of, not just myself, but the team, the people that I've worked with to achieve things that maybe they didn't think were possible. There are so many different ways you can be involved in WorldSkills."
At WorldSkills General Assembly 2022, Troy was awarded a Certificate of Merit for his over 25 years of dedicated service to WorldSkills in the roles of Expert, Deputy Chief Expert, Chief Expert, and Skill Competition Manager in Bricklaying.
The WorldSkills Experts Faculty works with WorldSkills to expand the movement and create a positive impact on skills development around the world. Learn how to join the WorldSkills Expert Faculty and keep informed of projects and activities that allow you to continue your passion and involvement with WorldSkills.