Happy Pads from Ethiopia win BeChangeMaker 2022
The team from Ethiopia focus on sustainable sanitary products for women and girls and are the winner of this year's programme.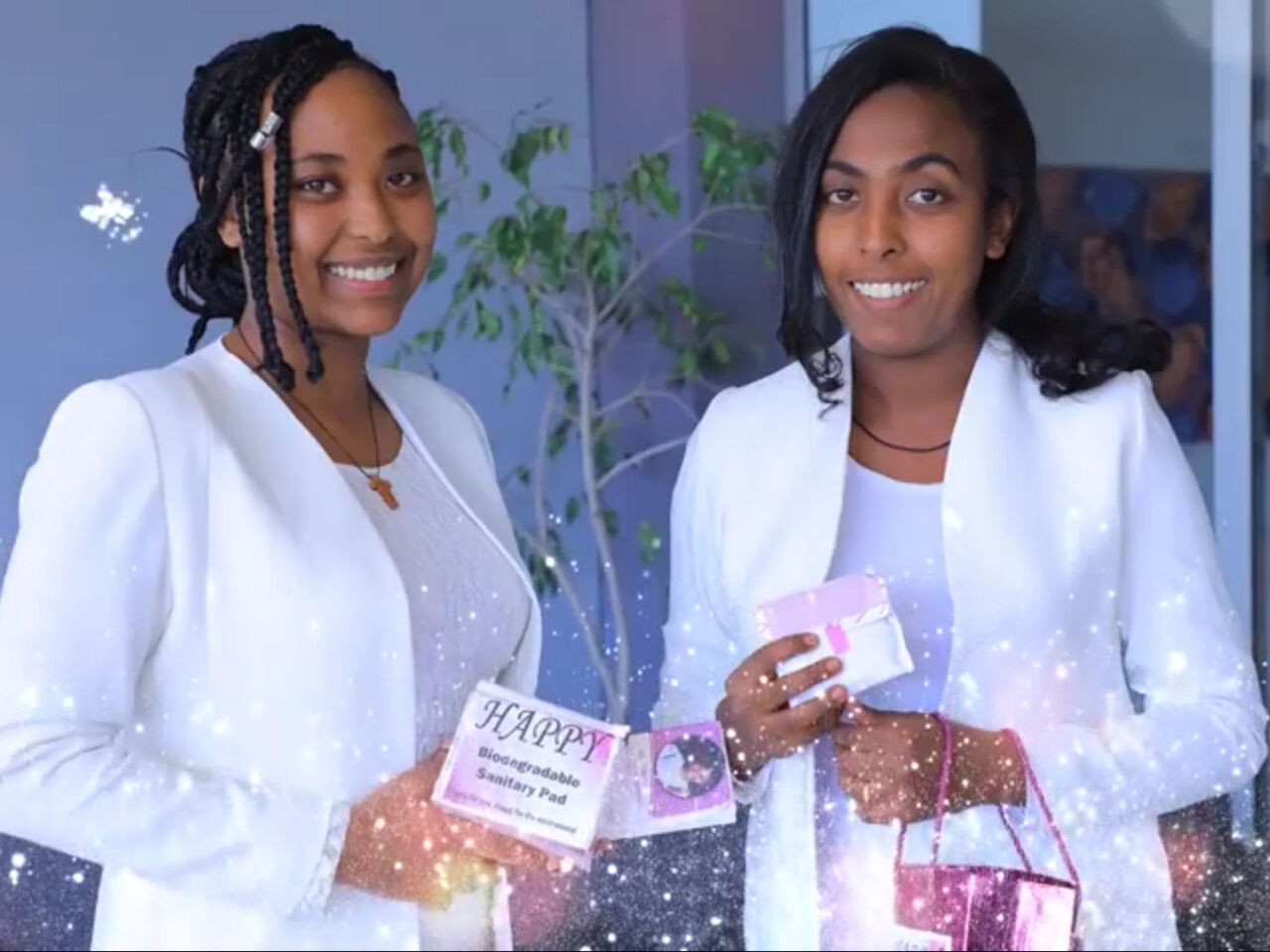 Happy Pads, which focuses on sustainable sanitary products for women and girls, was voted the top team of the six finalists who pitched their social business ideas in front of a live audience and judges at BeChangeMaker 2022 Final Online Pitch.
Kalkidan Tadesse, the 27-year-old founder and CEO of Happy Pads, says she was inspired after realizing some of her fellow female students at college were resorting to tearing pieces from mattresses to use as sanitary products.
"Having learned about the challenges that most students were going through, I could not stop thinking about the idea," she said.
With degrees in civil engineering and business management, Kalkidan already has an impressive list of qualifications to support her ambitions as a social entrepreneur. She is a fellow at the Young African Leaders Initiative and holds several patents from the Ethiopian Intellectual Property Office. She is, she says, passionate about trying new things.
Happy Pads have a vision to develop sustainable sanitary products that are organic and affordable. Their pads are free from chemicals and plastic so degrade within six months after disposal.
"We are grateful to be in this programme," says Kalkidan. "It's been such a great opportunity for us to learn. The HP LIFE courses and training have helped us as Happy Pads and also introduced us to a great mentor and coach. Thank you so much."
Second place went to COCAPAIR from Chinese Taipei, while Hong Kong's EcoLife came third.
COCAPAIR builds sustainable furniture using the principles of a circular economy, which aims to reduce waste at every stage of production. Casey Chen, one of the co-founders for COCAPAIR, says that they are grateful for the opportunity to join BeChangeMaker and are determined to develop their product further, creating a more sustainable furniture manufacturing industry.
EcoLife promotes a more eco-friendly lifestyle among young people using tools like social media and gamification. Team leader Yu Ze Feng says they also want to help corporations engage more in social responsibility and sustainability that will "create a better environment and better future for all of us".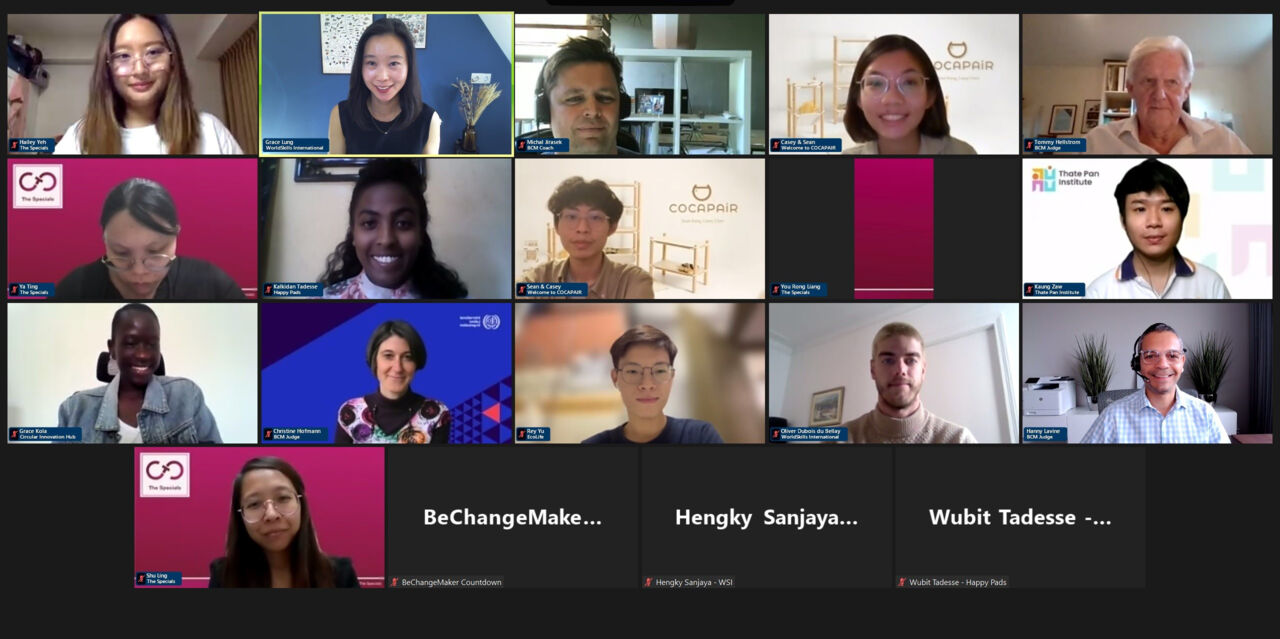 BeChangeMaker is backed by WorldSkills and the HP Foundation which offers free social entrepreneurship training and business idea acceleration. The finalists were selected from over 200 applications from 53 countries and regions. Here are the teams by ranking:
Happy Pads from Ethiopia
COCAPAIR from Chinese Taipei
EcoLife from Hong Kong
Thate Pan Institute from Myanmar
The Specials from Chinese Taipei
Circular Innovation Hub from Kenya
The top five teams will receive EUR 1,000 worth of post-programme coaching, and the top three teams will receive an additional EUR 2,000 to develop their projects further. Through the partnership with the International Labour Organization (ILO), all finalists will be invited to join ILO's Skills Innovation Network, where they can receive technical support and networking opportunities.
A crowdfunding campaign for the finalists is a new addition to this year's BeChangeMaker. It is designed to attract more awareness, financial resources, and help the teams put their learning into practice.
Please visit bechangemaker.org for more details and join us supporting the teams before the campaign ends on 31 October 2022.