Meet Yousra Assali, returning WorldSkills Champions Trust representative for MENA
After representing Morocco at WorldSkills Kazan 2019 in Electronics, Yousra served as a Champions Trust representative from 2019-22, and was recently selected as a returning representative for the term 2023-24.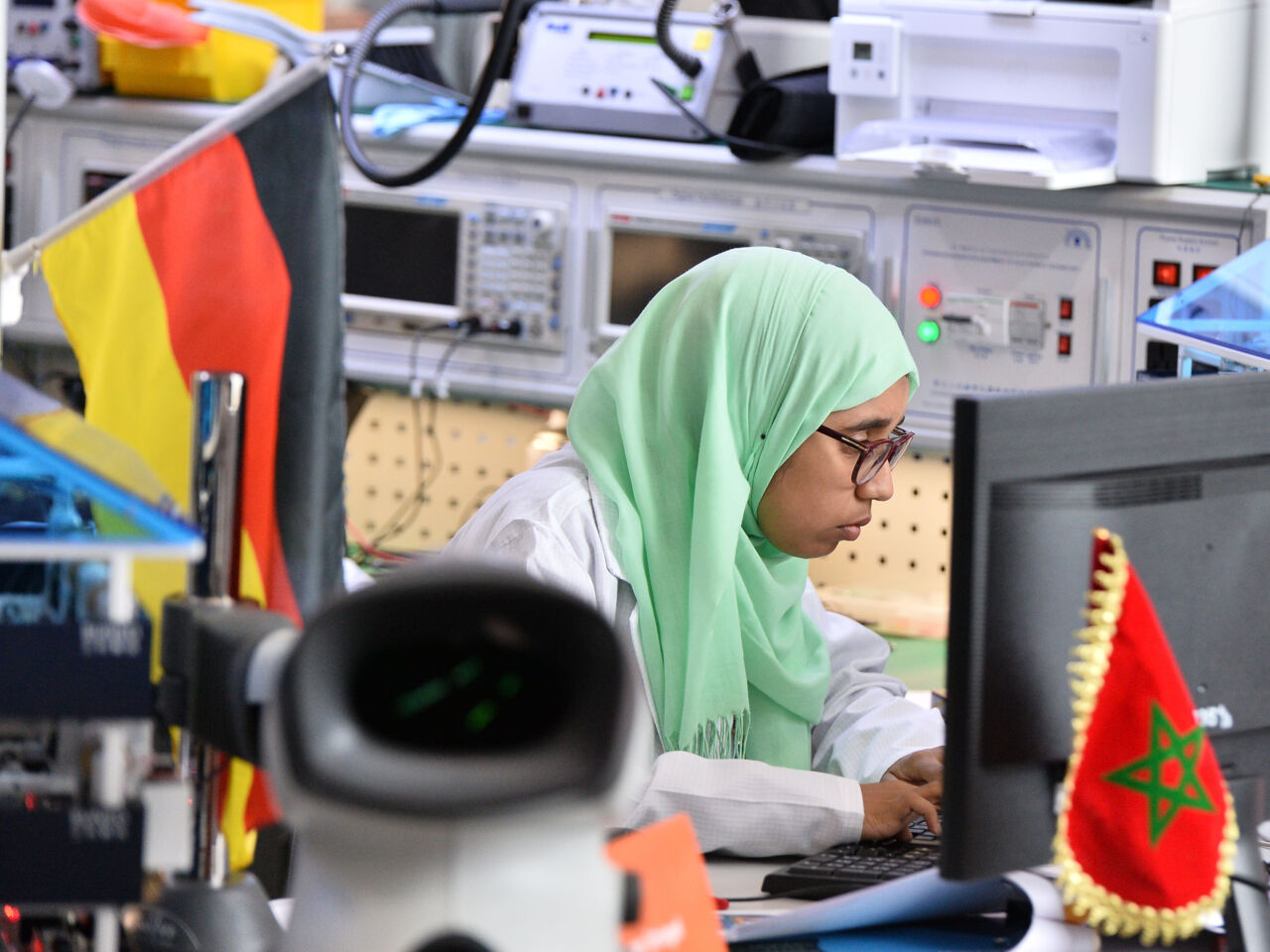 When Yousra Assali from Tanger in Morocco was a small girl, she was fascinated by technology. She thought it was a form of magic.
As she grew older, she nurtured that interest by reading books about inventions and technology. She saw herself building things, fixing problems, and dreamt of a future where she would create "something amazing" that would earn her awards and recognition. And it was this passion for technology that influenced her career path.
She joined Mechatronics at the Vocational Training and Occupational Promotion Bureau (OFPPT), Morocco's public network for Vocational Education and Training (VET). Mechatronics includes several competences in one: mechanics, pneumatics, electronically controlled systems, programming, and robotics and systems development. But it didn't take long for Yousra's real talent to be discovered.
"When I started doing projects and electronic products, my teacher told me that I was really good at it, and he helped me discover my skills and realize that I should focus on electronics. His guidance and advice saved me a lot of time," says Yousra.
Her teacher, a former WorldSkills Expert, also convinced Yousra to train for WorldSkills Competitions. Yousra competed in the nationals, and went on to represent Morocco at WorldSkills Kazan 2019.
"WorldSkills created many unforgettable memories. My best memory was during the Parade of Nations at the Opening Ceremony. It was a moment full of joy while passing in front of all the nations, at that time I was really proud of myself," she recalls.
After the Competition, she applied to be part of the WorldSkills Champions Trust to inspire other young people, particularly other women in Africa, to believe in themselves and follow their skills. She has served as a representative from 2019 to 2022, and is a returning representative in the Champions Trust for the term 2023–24.
Currently, Yousra is pursuing her Masters degree at Mohammed V University in Rabat, which she combines with freelancing and working on projects in electronics. While she is considering continuing her education, she says that she would like to acquire some more industry experience first.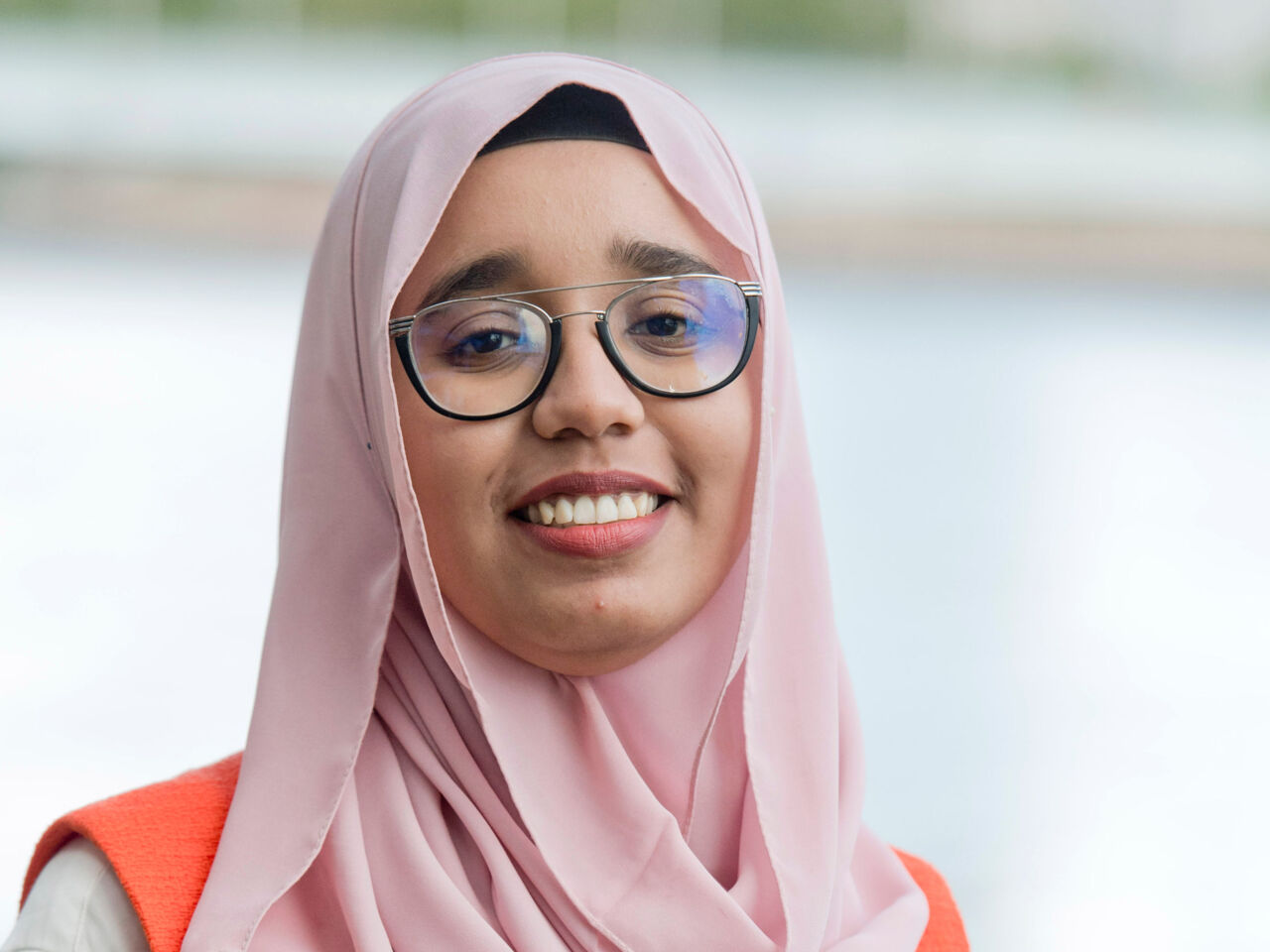 With the WorldSkills movement gaining so much traction across Africa, Yousra points to some of the complexities that the continent faces to attract talent into VET.
She believes that part of the problem lies in outdated career guidance, particularly misleading notions of the skills most in demand. This limits young people's options. She believes efforts to deliver more awareness at the high-school level on the benefits of vocational training need to be combined with more varied professional paths offered under the VET system.
Yousra is also a great advocate of youth participation in policymaking and believes that governments should trust young people to be part of decision-making processes.
"It is considered that young people don't know what we want, or that we have no idea about the future," says Yousra.
"But the truth is things are getting better through youth. We are that future, and we should have a seat at the table."
Meet more of the WorldSkills Champions Trust