Kenya's first WorldSkills national competition begins
More than 100 young professionals will compete in 19 skills in Nairobi from 28 August to 1 September.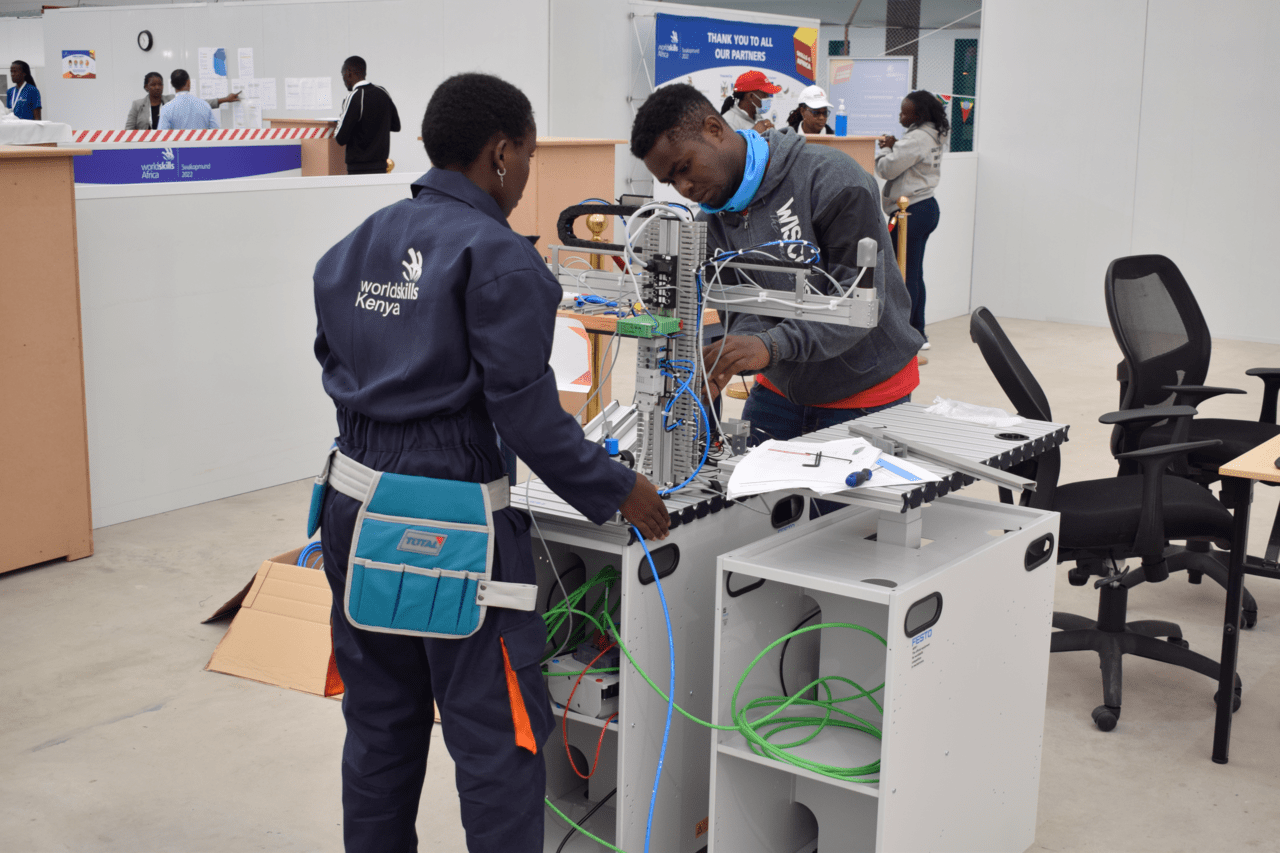 WorldSkills Kenya is gearing up for its first ever national skills competition, which is taking place in Nairobi from 28 August to 1 September.
The East African country is the 84th Member of WorldSkills International, having joined in 2020. Since then, WorldSkills Kenya has run a one-week pilot competition in the skill of Mechatronics in August 2021, and was among the nine countries that took part at WorldSkills Africa Swakopmund 2022.
In preparation for the regional competition in Namibia, Kenyan Competitors and Experts received training and mentoring from WorldSkills Germany. Competing in three skills and represented by four Competitors and four Experts, the Kenyan team earned two medals at WorldSkills Africa Swakopmund 2022.
Kenya has also partnered with other Members including Australia, France, Korea, and the United Kingdom to expand their participation in future skills competitions.
Over the five days of the national competition in Kenya, more than 100 Competitors are expected in 19 skill competitions:
Autobody Repair
Automobile Technology
Bricklaying
CNC Milling
CNC Turning
Cooking
Electrical Installations
Fashion Technology
Hairdressing
Industry 4.0
Mechanical Engineering CAD
Mechatronics
Mobile Applications Development
Restaurant Service
Wall and Floor Tiling
Web Technologies
Welding
The main venue of the Competition will be the Kenya School of TVET, the only Technical and Vocational Education institution in the country. Some of the competitions will also take place at the Dedan Kimathi University of Technology and at the Boma International Hospitality College.
Over 5,000 visitors are expected at the event to see the young Competitors in action, some of whom may be selected to take part at WorldSkills Lyon 2024.
Check out the WorldSkills Africa website to learn more about the WorldSkills movement in the region.