The fourth-generation plumber helping to build global expertise
Meet Chintan Daiya from India, Chief Expert in Plumbing and Heating and Experts Faculty Associate Member.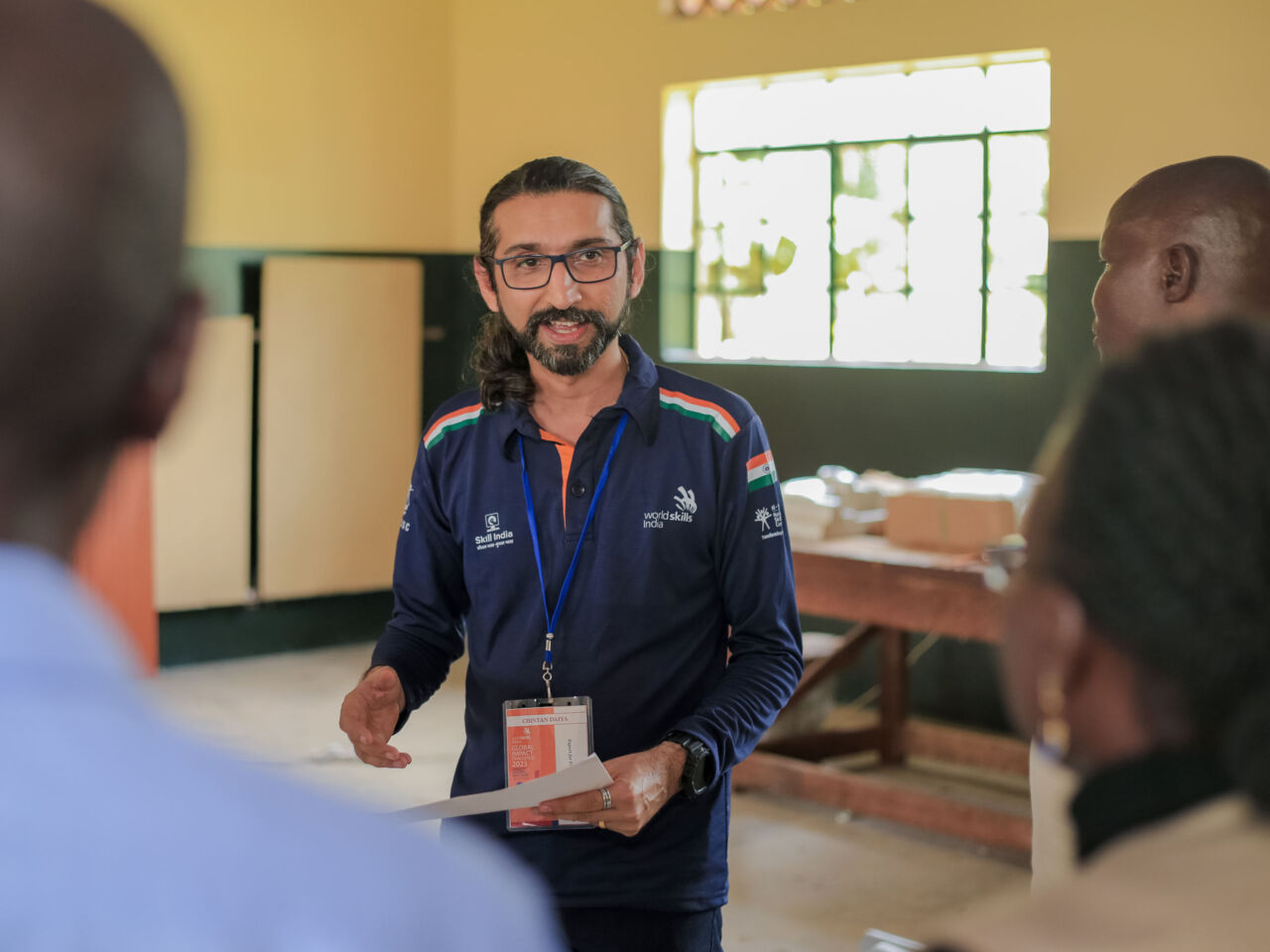 For Chintan Daiya from Mumbai, India, plumbing is more than a trade, it's a family tradition.
Plumbing knowledge has been passed down over four generations through informal apprenticeships and training, but Chintan was the first in his family to seek formal education. In the early 1990s, there were not many options in India to learn the trade, and he was privileged to have the opportunity to study and work overseas.
"As contractors we did a lot of work in the Middle East. There was a lot of exchange of people coming from India and going to the Gulf. I was very keen on learning new technologies. As I learned more, they invited me into architectural colleges, so I realized I was good at providing training," explains Chintan, who believed that vocational training should be open to further training and offer possibilities to pursue engineering and even a PhD.
Over the years, Chintan says the vocational education landscape is close to what he hoped his country would achieve, thanks to initiatives such as Skill India.
Currently the Chief Expert in Plumbing and Heating for WorldSkills Lyon 2024 and an Experts Faculty Associate Member, Chintan got into WorldSkills through his association with the World Plumbing Council.
"I had heard a lot about WorldSkills before I got involved as an Expert for WorldSkills Abu Dhabi 2017," he says. "It was beyond my expectations. The way people interact, the exchange of knowledge, and honesty with which people associate with each other."
"Sometimes you find yourself stuck in an endless loop, doing the same thing that you have been doing all your life. So, when you interact with people from different places, you get new perspectives, it opens your mind to different ideas," he says.
Being a WorldSkills Expert is enriching, but can also be "daunting," he says, valuing the support offered by the WorldSkills Experts Faculty. The initiative provides ongoing and former Experts to continue engaging and sharing their expertise beyond their contribution to WorldSkills Competitions.
"I realized that it was not only new Experts, but many experienced Experts as well, who had difficulties understanding certain aspects of their role. And the WorldSkills Expert Faculty took all these little things that every Expert wanted to either learn, or express, or exchange and put them all together," says Chintan.
As part of his involvement with the WorldSkills Experts Faculty, Chintan was a Deputy Chief Expert for WorldSkills Africa Swakopmund 2022 and was recently part of the team of Experts who travelled to Uganda for the Global Impact Challenge.
Chintan says there is a will to adapt and initiate changes that make WorldSkills Competitions more equitable and sustainable.
"At the end, we are trying to assess the capability of a Competitor. How skilful he or she is when it comes to the basics of plumbing. And what we are assessing is plumbing in a real-life scenario," he says. "The result of these changes is a more inclusive process."
The WorldSkills Experts Faculty was established at WorldSkills General Assembly 2018 as a platform to expand the movement and create a positive impact on skills development around the world. Anyone who served in an official role of Expert at a WorldSkills Competition is eligible to join the Experts Faculty.