BeChangeMaker 2023: Meet the finalists who will pitch in Dublin on 26 September
Register to watch online the final pitch of BeChangeMaker 2023, taking place in Dublin, Ireland on 26 September 2023, 10:00-11:00 GMT.
For the first time since 2019, the finalists in our popular entrepreneurship programme will pitch their business ideas in front of a live audience and judges.
Joining WorldSkills General Assembly 2023 in Dublin, Ireland, the top five teams in BeChangeMaker 2023 will take part in a bootcamp to prepare them for an exciting final pitch on 26 September to determine the winners of the programme's seventh edition.
Register to watch the live stream of the final pitch of BeChangeMaker 2023, taking place in Dublin, Ireland on 26 September 2023, 10:00-11:00 GMT.
Created by WorldSkills and the HP Foundation in 2017, BeChangeMaker is a startup acceleration programme focusing on social entrepreneurship for youth. In June, 30 teams from across the globe were selected to take part in seventh edition. Over the past few months, participants have been provided with access to high-quality learning content on HP LIFE, dedicated coaching, mentoring, and customized support. Their progress was evaluated over two competitive online pitches, with the best five ideas reaching the finals.
Find out more about the projects and the young social entrepreneurs that will be part of the BeChangeMaker 2023 final pitch in Dublin: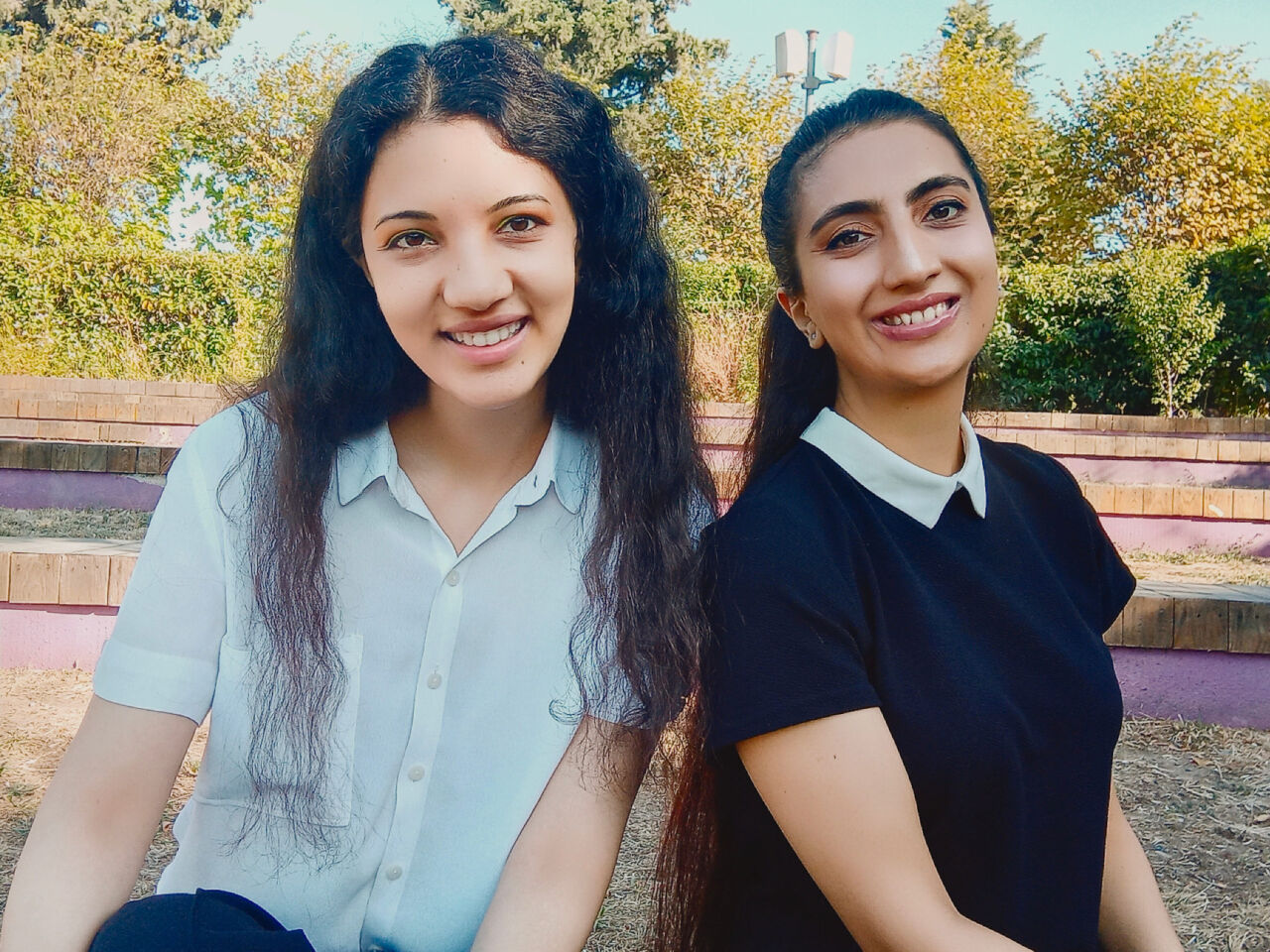 Altogether was created by two lawyers – and sisters – from Azerbaijan.
While studying International Human Rights Law at the University of Essex, Reyhan Ramazanova conducted research on the issue of reproductive coercion of persons with psychosocial disabilities. That is when she became aware of "the deeply ingrained historical discrimination against persons with disabilities and the prevalence of harmful stereotypes, biases, and ableist language directed towards them," she says.
Her sister, Bahar Ramazanova, is also a mobile application developer and a firm believer in the power of technology to drive positive change in the legal sphere. Together, Reyhan and Bahar had previously worked on several legal tech startups, which led them to question the inclusivity of their apps. This pushed them to create something that could significantly impact the lives of persons with disabilities, raise awareness about disability rights, enhance the accessibility of the justice system, and eliminate discrimination.
"Our app stands not just as a mere technological tool but as an empowerment resource, endowing individuals with knowledge and agency. Altogether is a mobile application which offers access to legal information and lawyers, disability support centres, reporting and compliance services," they say as they recall that the focus should not be on making individuals with disabilities adapt, but to transform the society through law and policy reforms.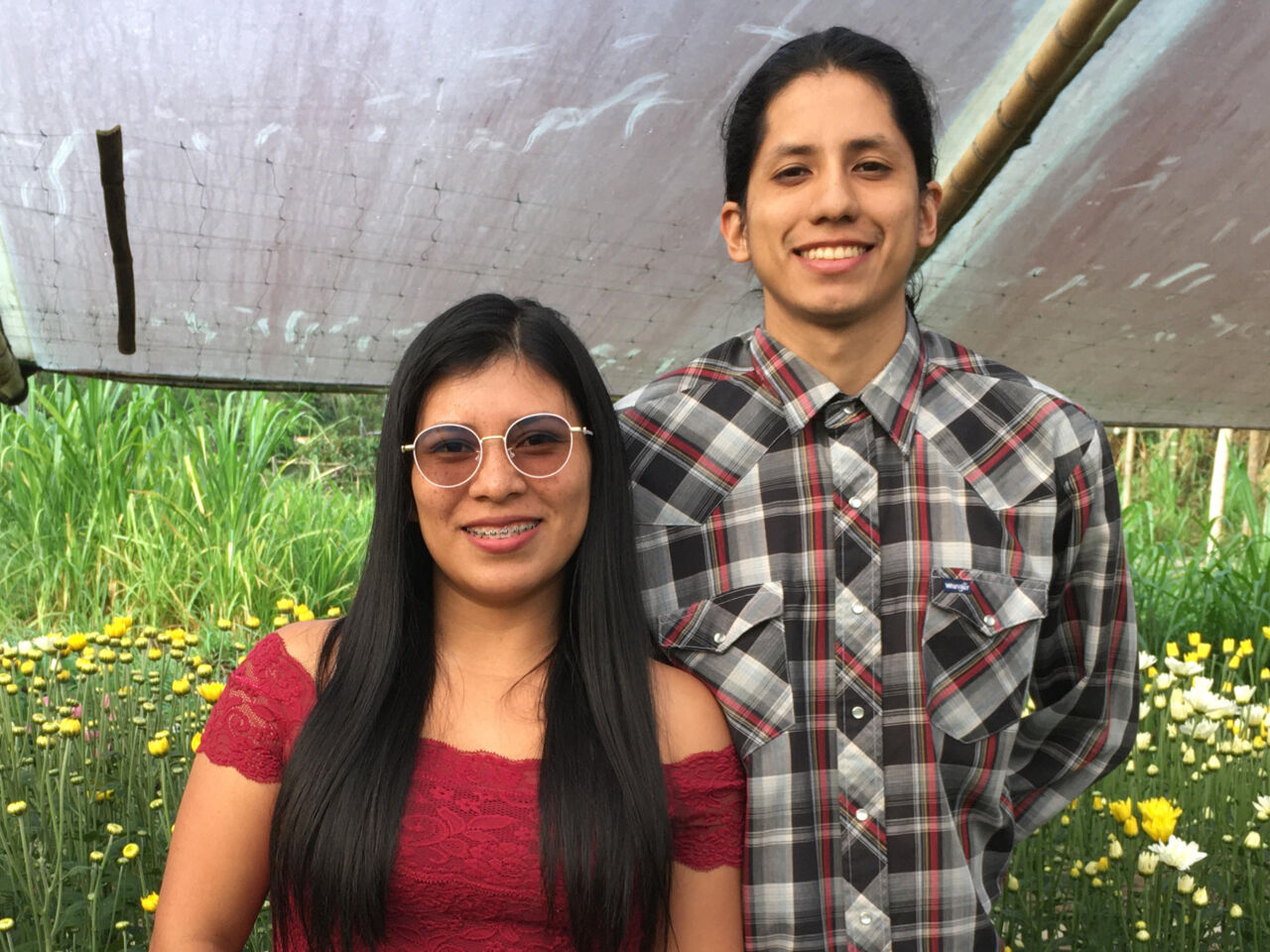 From the Cauca region in the South of Colombia, Johan Sebastián Chávez and Marcela Mutis are a young couple determined to reduce the use of chemical agents in agriculture.
Having dedicated most of their lives in the field of floriculture – a popular crop in Colombia – Johan Sebastian's family lost a son to a disease that has been linked to pesticide exposure. Flower crops are heavy on pesticides, affecting human and environmental health. According to studies, in just one year of exposure to chemical agents, farmers become susceptible to health issues.
Graduating in Agroindustrial Engineering, which he complemented with degrees in hygiene and food safety and finance, Johan Sebastián and his architect wife came up with Bluecrops. Their solution is based on precision farming, providing farmers with crop sensors that allow them to determine the effective amount of fertilizer, pesticide, and water they need to ensure their crops. The couple has combined both their skills to provide farmers with holistic solutions, including the building of greenhouses.
"We are pioneers in our region and we hope to bring about change, promote more farmers to certify their crops as organic, and reduce carbon footprint," says Johan Sebastián. "Our solution is not limited to chrysanthemums, it can be applied to all crops. Once we have a track record of our succeed, we plan to expand to other crops."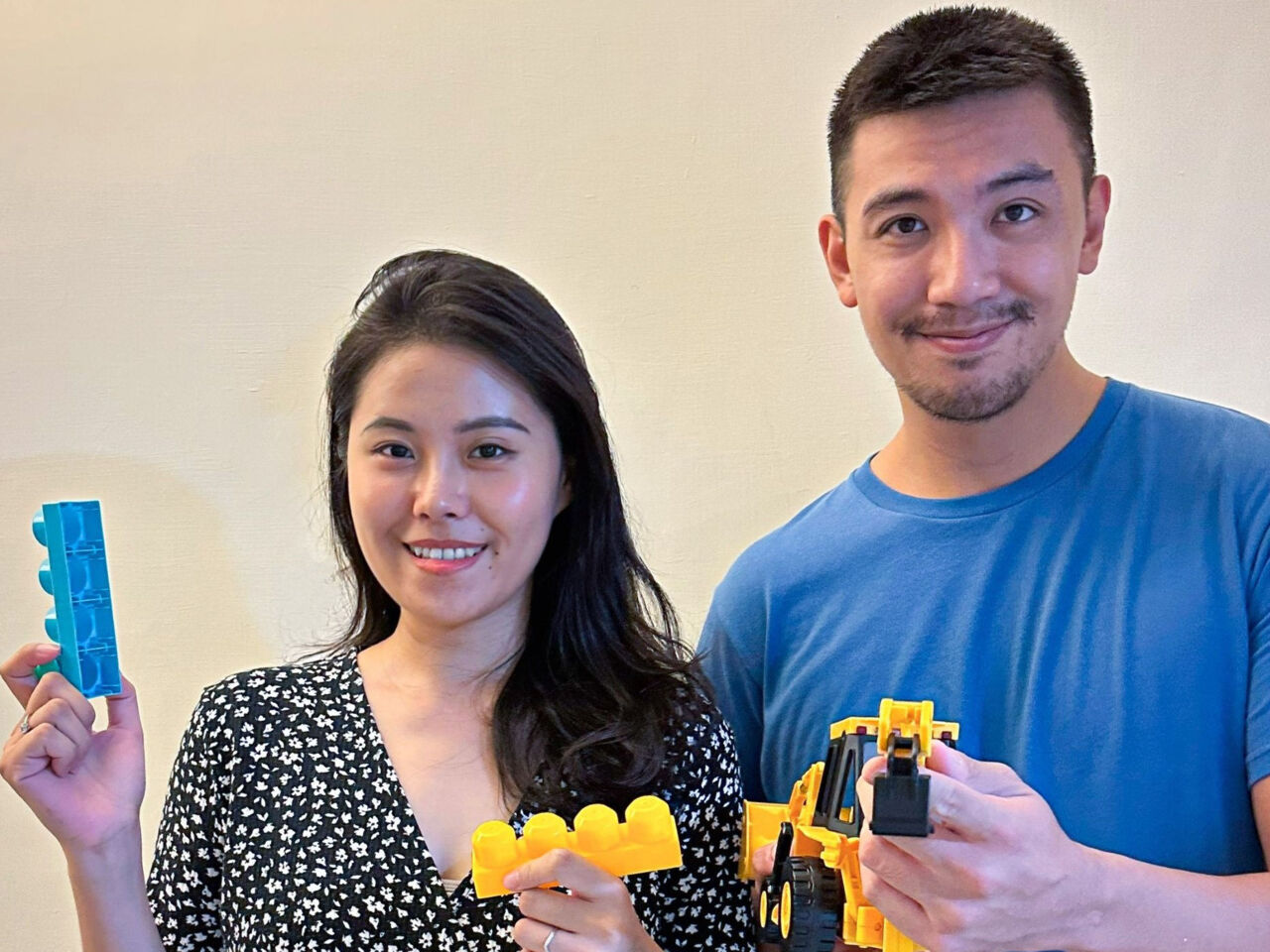 Parents of two children aged five and one, Yu-Chi and Shen-Hao Chen have always wanted their kids to cherish what they had. But their concern for too many toys is not only rooted in their parenting values, but also in protecting the environment. When they found out that 150 million toys are disposed of every year, mostly ending in landfills or incinerators, they realized they had to do something.
They came up with Ecojoy, an online platform and a community of parents who want to exchange or share the toys that, at some point, brought joy to their kids. They called in their friend Li Da-Wei – a software engineer – to help them develop an app that includes economic incentives to encourage more families to join.
"We also want the app to raise awareness on parenting issues. So, we have created a daily game where the rewards are discounts, for which we will partner with companies that work on children's products or solutions for families," explain Yu-Chi.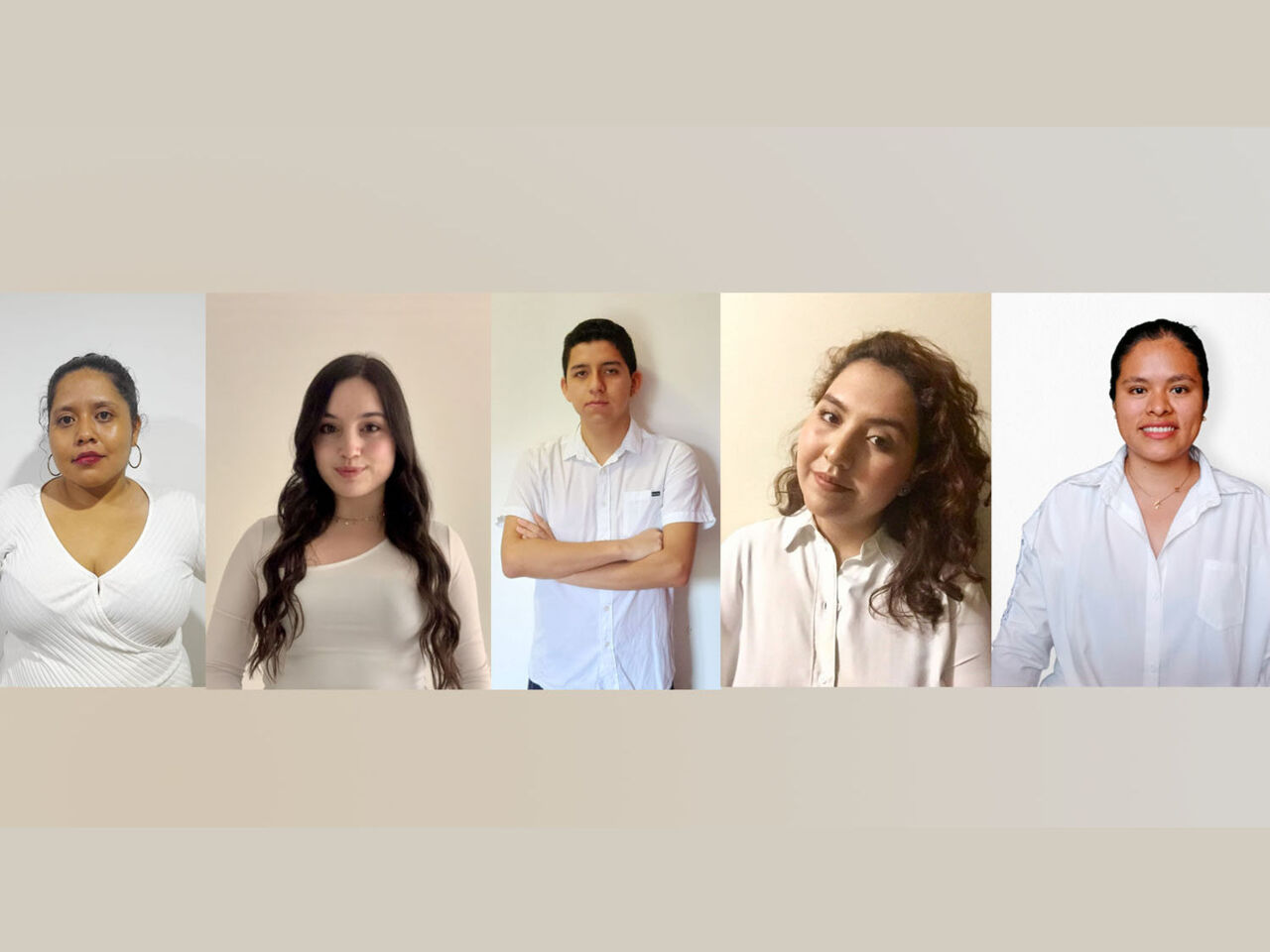 Working from several Latin American countries, I Hear You is a resource to promote mental health and well-being. The different members of the team met through personal and professional connections. With diverse profiles and backgrounds, they had something in common: they had each required therapy and assistance at some point in their life and knew how important it was.
In Latin America alone, 100,000 people die each year from suicide. Despite that, governments in the region and across the globe rate poorly on mental health expenditure. I Hear You wants to tap into this problem and provide an app-based solution that offers low-cost therapy, free emotional support, a supportive community, valuable content, and live sessions.
"BeChangeMaker" has had a monumental impact on the development of I Hear You. We have achieved in a few months what would have taken us a year," says Raúl Velázquez, the team leader. "The courses, coaches, and mentors provide a lot of good information that would have taken a lot of time to source on our own. And the programme format is very motivating."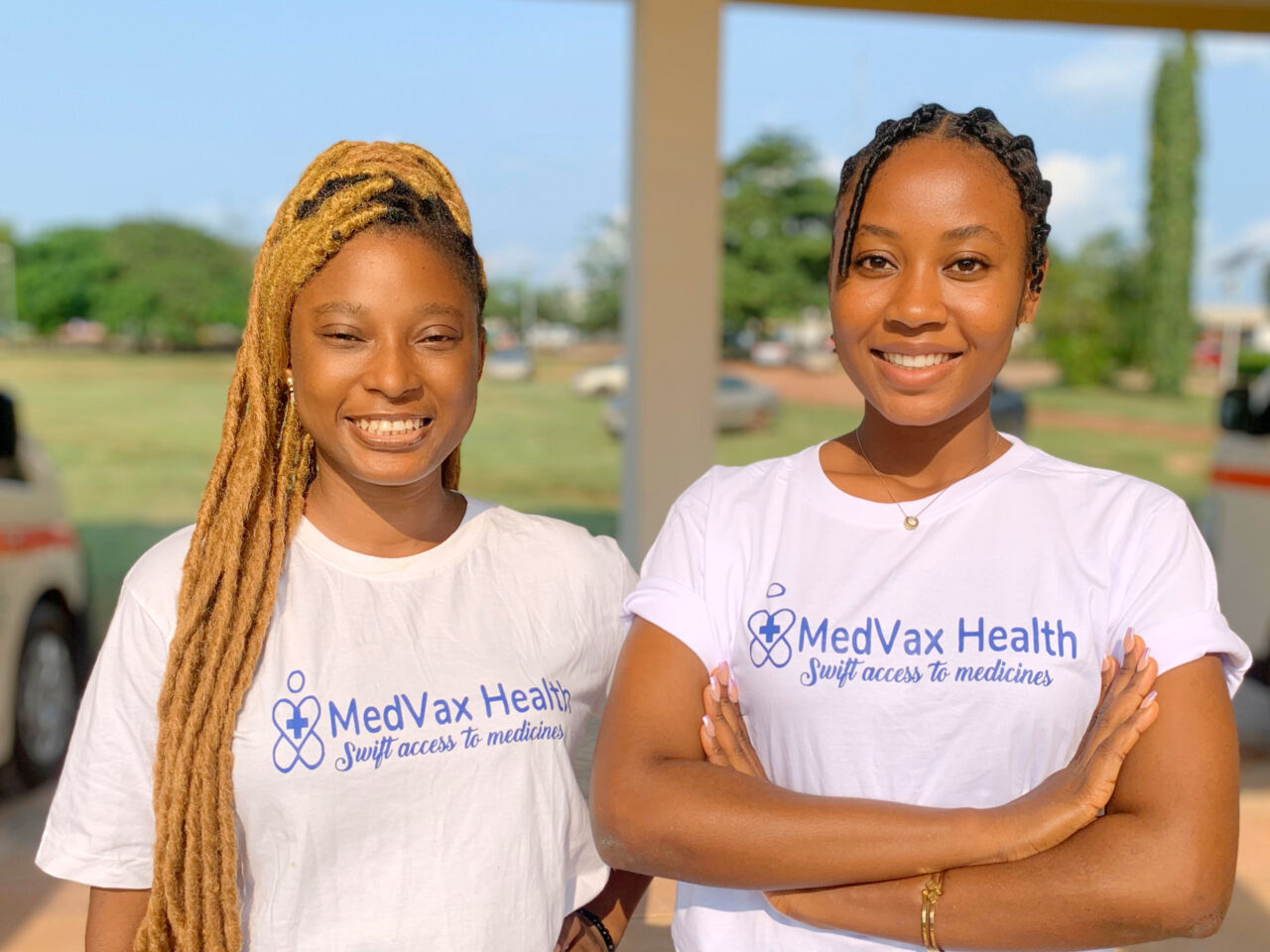 Medvax Health is an application that provides swift access to safe medication at affordable prices. The idea came from three pharmacists from Nigeria, known as one of the largest open drug markets in the world. Sub-standard and counterfeit medicines are a major public health threat in Africa, killing more than 1.5 million Sub-Saharan Africans every year.
The team leader, Dr Chioma Ozona, explains that the idea came to them after losing one of their schoolmates, who had been admitted to the hospital and could not source the medication she required on time.
"We realized that the problem was widespread as 70% of drugs in circulation in Nigeria are counterfeit. So, it's very difficult for an average health worker or a doctor to know which medication is fake and which is original," says Chioma.
The young pharmacist decided to come up with a solution that would serve both families and individuals, as well as healthcare providers. Their company helps doctors and individuals know which pharmacy around them has their prescribed medicines, be sure of the quality, and get it at their doorstep within minutes.
With a large market to tap into, their long-term plan for Medvax Health is to be the foremost distributor of standard, branded pharmaceutical supplies across Africa.
---
How to attend BeChangeMaker2023 final pitch