2021 – A look back on a Year of Innovation
Looking back at 2021, we have once again witnessed the extraordinary contributions that skilled people have made in an era of instability and disruption.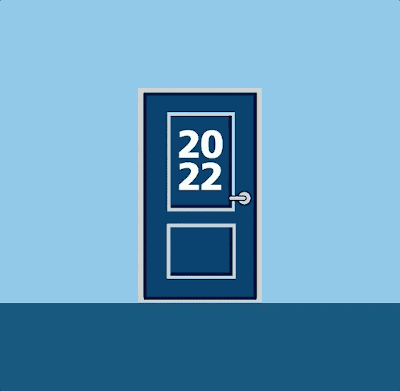 The Year of Innovation, driven by our Members and supported by our Global Partners, demonstrated new ways of advancing our mission to raise the profile and recognition of skilled people and show how important skills are in achieving economic growth and personal success.
Through initiatives like the WorldSkills Occupational Standards Development Centre, we will further develop a global "gold standard" for skills excellence.
Our work on an Impact Statement reflects both our collective mission and the diverse needs of the 85 countries and regions our Members serve.
We have ensured that Africa remains high on our strategic priorities by working with the African Union, improving national training standards through national competitions, and the forthcoming WorldSkills Africa Swakopmund 2022 in Namibia.
The WorldSkills Capacity Building Centres continued to share expertise with Members, prioritizing supporting developing countries and regions. The WorldSkills Experts Faculty has also been a key resource for Members to train their Experts and a valuable asset for our partners, such as United Nations Industrial Development Agency, to improve training standards in developing countries.
Alongside our Members' creative and innovative programmes, the hybrid WorldSkills Conference 2021 brought attention to the pressing issues and challenges of the day. A huge thank you to all our Conference Coalition Partners for supporting us in making this important event happen.
BeChangeMaker, our social entrepreneur programme, once again launched social entrepreneurs to new heights as they combined their skilled talents with business experience.
Our WorldSkills Champions Trust representatives demonstrated tremendous poise on the world stage, not only as ambassadors of their skill but also sharing alongside global leaders a youth perspective on issues such as the digital divide, sustainability, and education equity.
Tragically, 2021 will also be remembered for the loss of our dear friend and valued colleague, John Oates, WorldSkills Board member .
John devoted his working life to advancing vocational training and education, especially in his native country of Canada, and we offer both our thanks for his service and our deepest sympathies to his family.
Behind the scenes, WorldSkills International pressed on with the vital work of connecting the national skills organizations of 85 countries and regions.
With the collective efforts of WorldSkills China, the WorldSkills Secretariat, and our Members and Global Partners, the prospect of coming together in Shanghai next October is becoming a reality.
Together, we are working to make sure that the 46th WorldSkills Competition and the opening of the WorldSkills Museum can occur in an atmosphere that will be safe and memorable in October of 2022.
The successes of the past year and opportunities to come are the collective results of many dedicated people from industry, education, NGOs, and government.
We thank all our Global Partners, including Samsung, our WorldSkills Shanghai 2022 Overall Event Presenter, Jiean Hi-tech, our newest Global Partner, and Festo, which celebrated 30 years of partnership with WorldSkills this year.
Thanks also to Russ Chaney, retiring CEO of IAPMO (the International Association of Plumbing & Mechanical Officials), awarded a WorldSkills Fellowship .
WorldSkills programmes are made possible due to the unwavering commitment of our volunteers. At local, national, regional, and international levels, their generosity contributes to skilled young people having more opportunities to build their talents.
Together with our Members, Global Partners, and Conference Coalition Partners, 2021 shall be remembered for its innovation, as we harnessed the power of skills — the very reason for our existence — to triumph over the obstacles in our path.