Virtual 3D Learning – Visitor Experience at The Skills Show 2013
September to November, 2013
Virtual and Augmented Reality applications to enhance visitor experience and interpretation of skills competition
Exclusively designed by WorldSkills UK Champions, Experts and Competition Sponsors during workshop at EON Reality UK
Focus skill areas: Plumbing, Cabinetmaking & Joinery, Floristry, and Aeronautical Engineering
Central EON Reality Icube space accompanied by four Augmented Reality points at competition workshops across The Skills Show site
Augmented Reality apps made available as free download for visitors in further competition experience innovation
In partnership with EON Reality UK, WorldSkills Foundation facilitated a two-day design and development workshop that brought together a group of WorldSkills UK Champions, Experts and Competition Sponsors. This team worked alongside 3D artists and virtual reality developers to design four virtual and augmented reality applications to enhance visitor experience and competition interpretation at The Skills Show 2013. These learning applications – for Plumbing, Cabinetmaking & Joinery, Floristry, and Aeronautical Engineering – received positive feedback from the visiting public, schools, colleges and companies at The Skills Show, both UK and international.
Outcomes
"When people come to view a competition, often they are only seeing a snapshot of the process: they do not get to see the whole journey that a piece of wood has gone through. Virtual 3D is a way of bringing that story to life, explaining and interpreting what is happening."
– Christian Notley, WorldSkills UK Training Manager Expert, Cabinetmaking
"In my trade, it is quite difficult to understand what is going on unless you can see through the components and break a component down. The Virtual 3D experience can involve people more: bringing them into a virtual workstation where they are able to see what the end product will look like."
– Shane Trevitt, WorldSkills UK Alumni, Plumbing
Resources
Download four exclusive Augmented Reality apps from The Skills Show 2013, developed by EON Reality with support from WorldSkills UK. Selecting any of the four skill areas below...
Download the EON Reality app to your mobile device.

Please note: only available for Android.

Open the app and place viewer over the image marker graphic.
Interact and explore!
Plumbing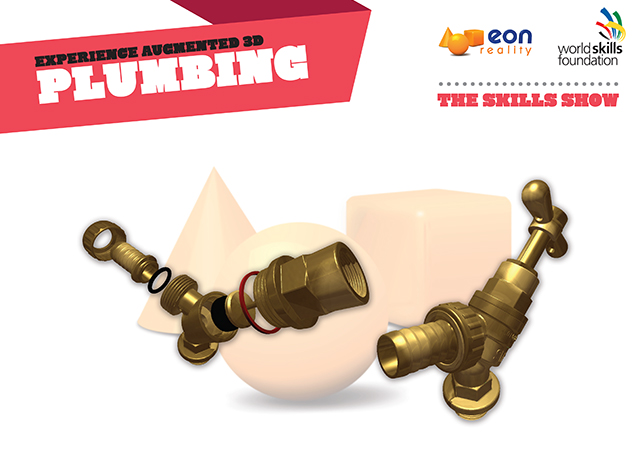 Aeronautical Engineering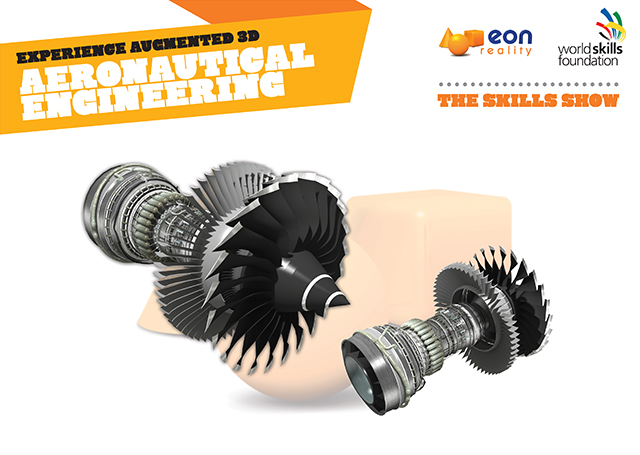 Floristry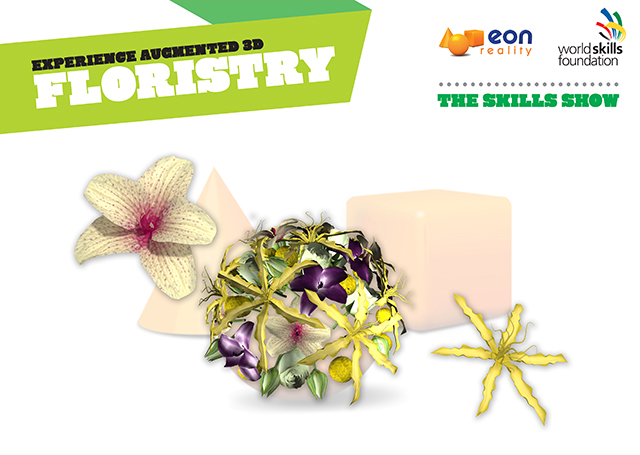 Cabinetmaking and Joinery