WorldSkills Shanghai 2022 featured in China's annual Expo
Visitors to the fourth China International Import Expo (CIIE) got a taste of what to expect at the 46th WorldSkills Competition next October in Shanghai.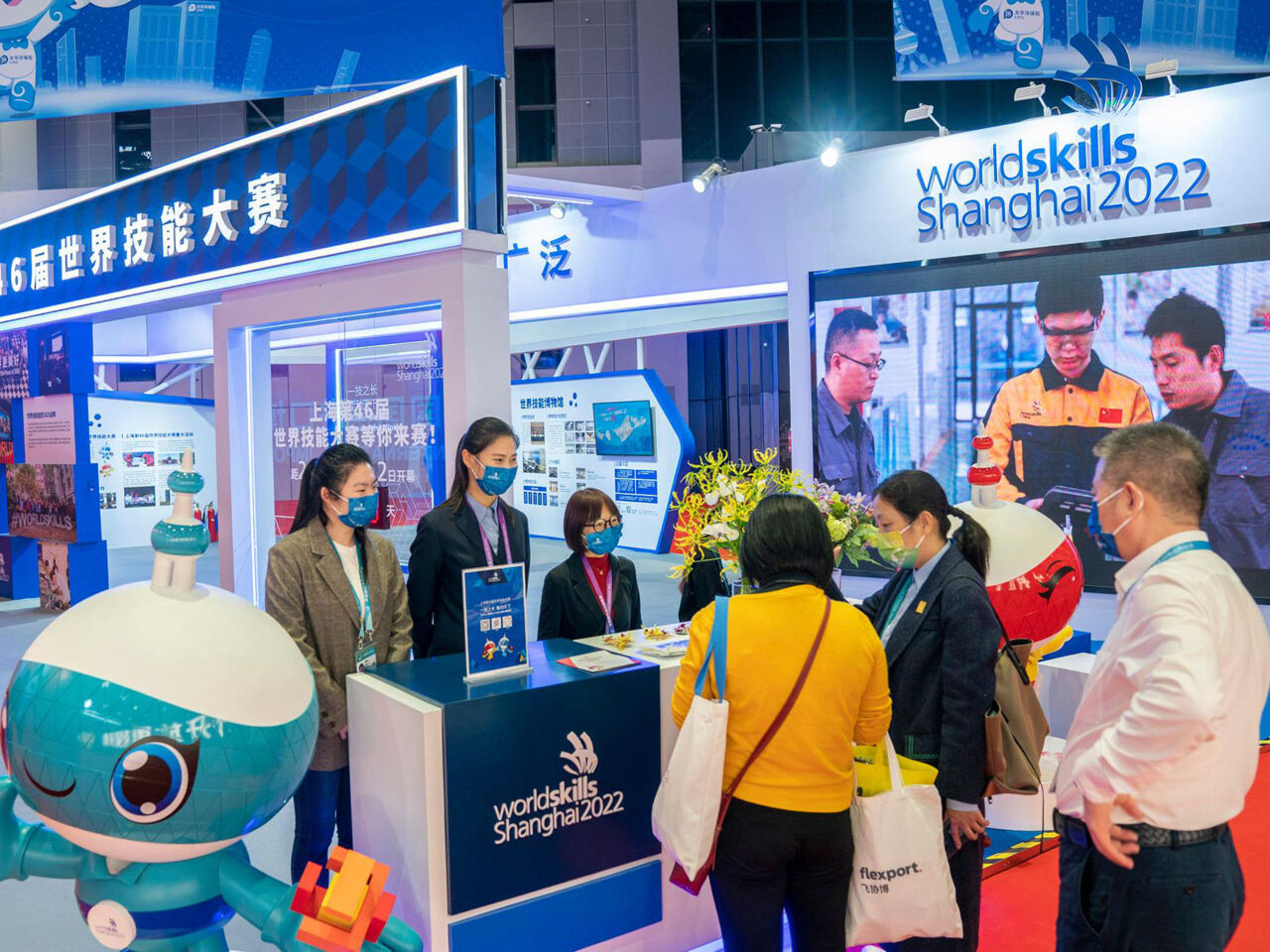 The China International Import Expo featured products and technology from almost 3,000 exhibitors as well as hundreds of Fortune Global 500 companies.
WorldSkills event mascots Neng Neng and Qiao Qiao took centre stage at the WorldSkills Shanghai 2022 booth. The mascots are based on the shape of the Oriental Pearl TV Tower, one of Shanghai's landmark buildings, and have mortise and tenon joint locks in their hands.
With the theme "Skills Make A Better World," the exhibition explored the history of the WorldSkills Competition, as well as providing details of the event which will take place on the Chinese mainland for the first time.
On the first day of the exhibition, Pan Shenhan, Gold Medalist for Floristry at WorldSkills Abu Dhabi 2017, presented brooches made with more than ten kinds of flowers, such as butterfly orchids, lilies and hyacinths, and various weaving techniques to show the exquisiteness and charm of floristry.
WorldSkills Shanghai 2022 will take place from 12—17 October 2022 and will welcome 1,400 competitors from over 60 countries and regions. Find out more at the WorldSkills Shanghai 2022 website