WorldSkills community proudly showcases their digital badges
More than 3,000 WorldSkills Digital Badges have been issued since the project launched last September.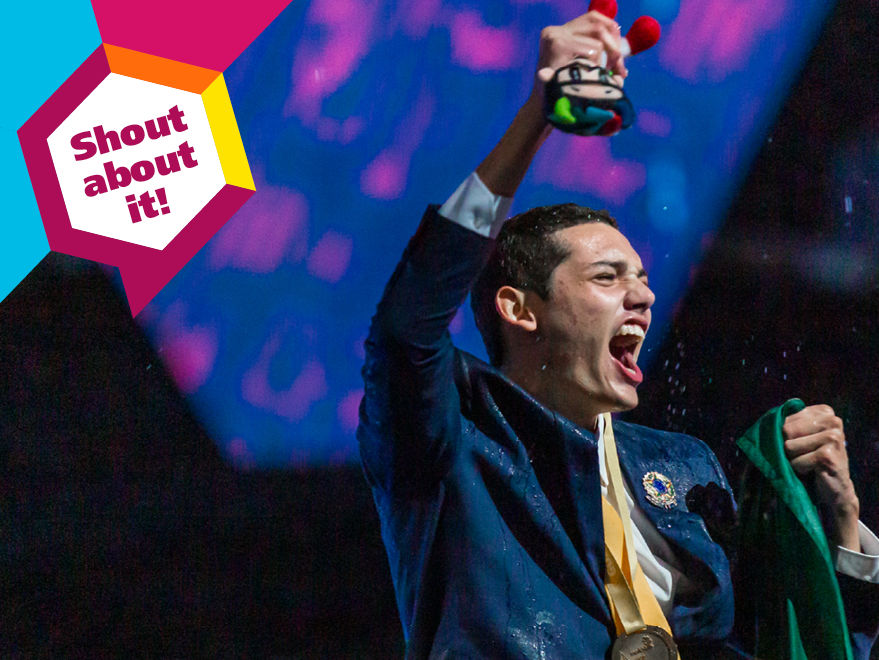 It is now easier than ever for Competitors, Experts, and Delegates to showcase their WorldSkills experience online. Participants of WorldSkills Abu Dhabi 2017, WorldSkills Kazan 2019, and WorldSkills Competition 2022 Special Edition, have been issued digital credentials that can be verified and shared on social media and CVs.
The credentials consist of an image containing verified metadata describing the role and accomplishments of the participant at WorldSkills Competitions. They help employers understand how the earner's WorldSkills experience enhances their abilities, making them highly valuable team members, leaders, and skilled professionals.
To deliver the badges, WorldSkills has partnered with Credly, the world's largest and most-connected digital credential network.
Since their launch in September 2022, WorldSkills Digital Badges have enjoyed great success. Over 3,200 badges have been accepted, 85% of the total issued.
In recent months, WorldSkills Digital Badges have been shared over 4,400 times on social media channels such as LinkedIn, Facebook, and Twitter.
"Proud to be part of a movement that is changing the lives of young people through skills and having the badge of appreciation from WorldSkills makes it even more special," said Ninad Desai from India on LinkedIn, a WorldSkills Expert, for Information Network Cabling, as he shared his badge from WorldSkills Kazan 2019.
Others showed with excitement their newly accepted badges.
Specific badges were issued to all Gold, Silver, and Bronze Medallists, recipients of a Medallion for Excellence, Best of Nation Award, and Albert Vidal Award; all Competitors (also known as WorldSkills Champions), Champions Trust, Experts, Chief Experts, Deputy Chief Experts, Skill Competition Managers, Team Leaders, Technical Delegates, Technical Delegate Assistants, and Official Delegates.
How to accept your WorldSkills Digital Badge
If you have not yet received your digital badge, you can begin the process online (requires log in) or email WorldSkills for help.
Find out more about WorldSkills Digital Badges on our website or go to the help section of Credly's website for technical information, additional questions, and tutorials.