Since 2021, 300 young adults every year are benefitting from access to industry experts, which in turn is strengthening Belgium's future workforce. How? Through Les Startech's specialist training.
Linking learners and industry leaders through access to skills
Les Startech's is a seven-step skills programme for 17 to 25-year-olds and includes teams made from WorldSkills Belgium Competitors, the country's leading skills specialists, and professional trainers. During the process, students are trained in technical skills, and have the chance to develop employability-boosting essential, such as communication, presenting, and time management.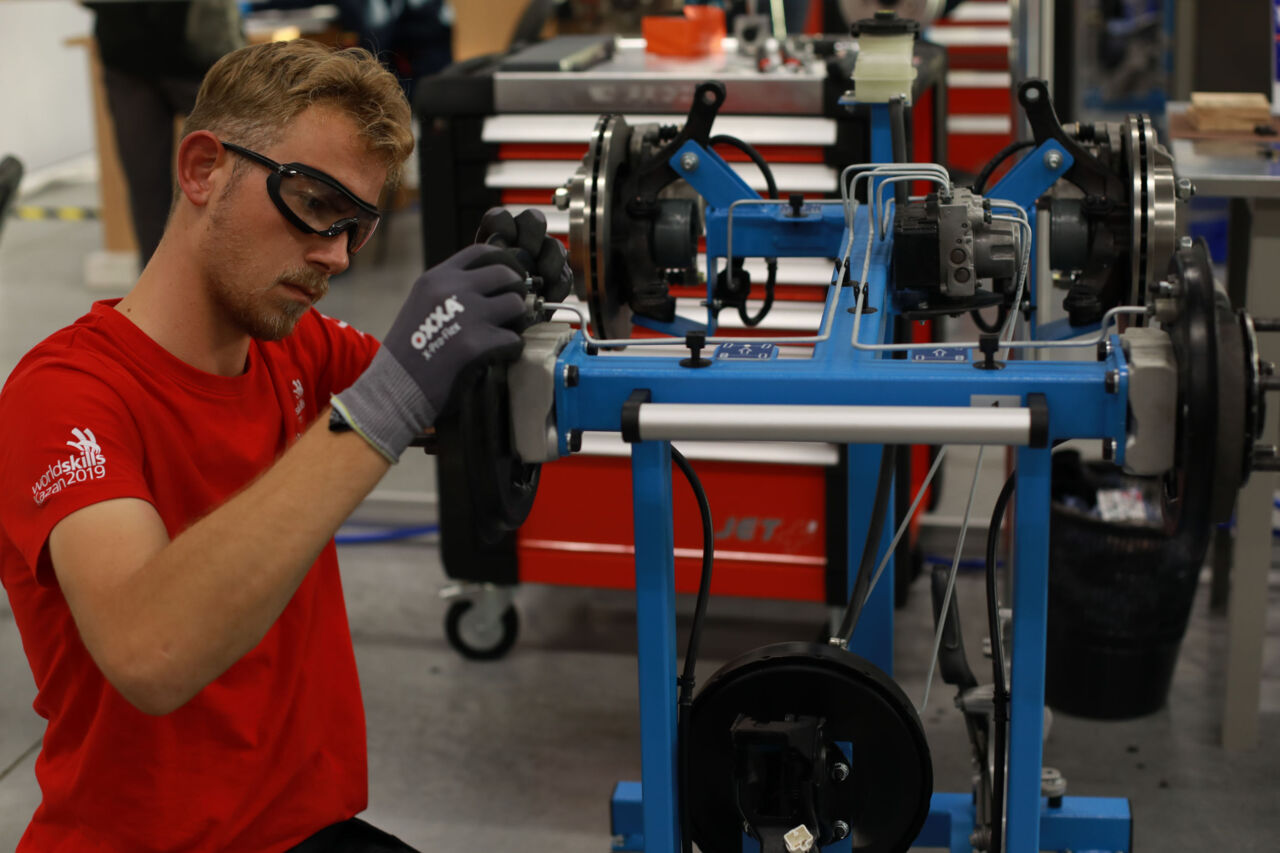 Previously, this practical training would only be accessible to the international WorldSkills Belgium Team. But, aware of the growing industrial skills gap and wanting to increase access to learning, WorldSkills Belgium widened the intake. It now invites the ten most promising participants in each skill from the semi-finals to be coached to a national level.
The involvement of industry professionals is a unique advantage. It ensures that the training programme is current and relevant to the latest business needs and it offers Competitors unprecedented access to advice and insights that could help them unlock their desired career.
To date, 272 young have joined Les Startech's specialist training programme and 10% of young people are already in employment.
In 2023, 28 skills areas are on offer for competitors.
Nearly half those business leaders who were on the jury for WorldSkills Belgium's 2022 national competition are also working across these 28 skills areas.
Sponsors like Haas for CNC Milling, Fanuc for Robot Systems Integration, Knauf for Plastering and Dry Wall Systems, and Lincoln Electric for Welding have contributed to the training of Les Startech's Skills Teams.
The benefits flow both ways. For those expert leaders involved, they're able to identify 10 of the country's most promising young talent, keep their own skills up-to-the-moment, and benchmark themselves against wider industry best practice. Being part of WorldSkills means that they can also tap into a powerful network of the global skills community, focused on advancing skills in all corners of the globe.
As Alina Fleaca, Senior Manager of Competitions and Training at WorldSkills Belgium notes, "Our partners need to meet an annual quota of people coming through their programmes. We can help them do that. They can work to our WorldSkills standards with confidence that the participants will be competition-ready, and already have the equipment and expertise. It's win-win for us all."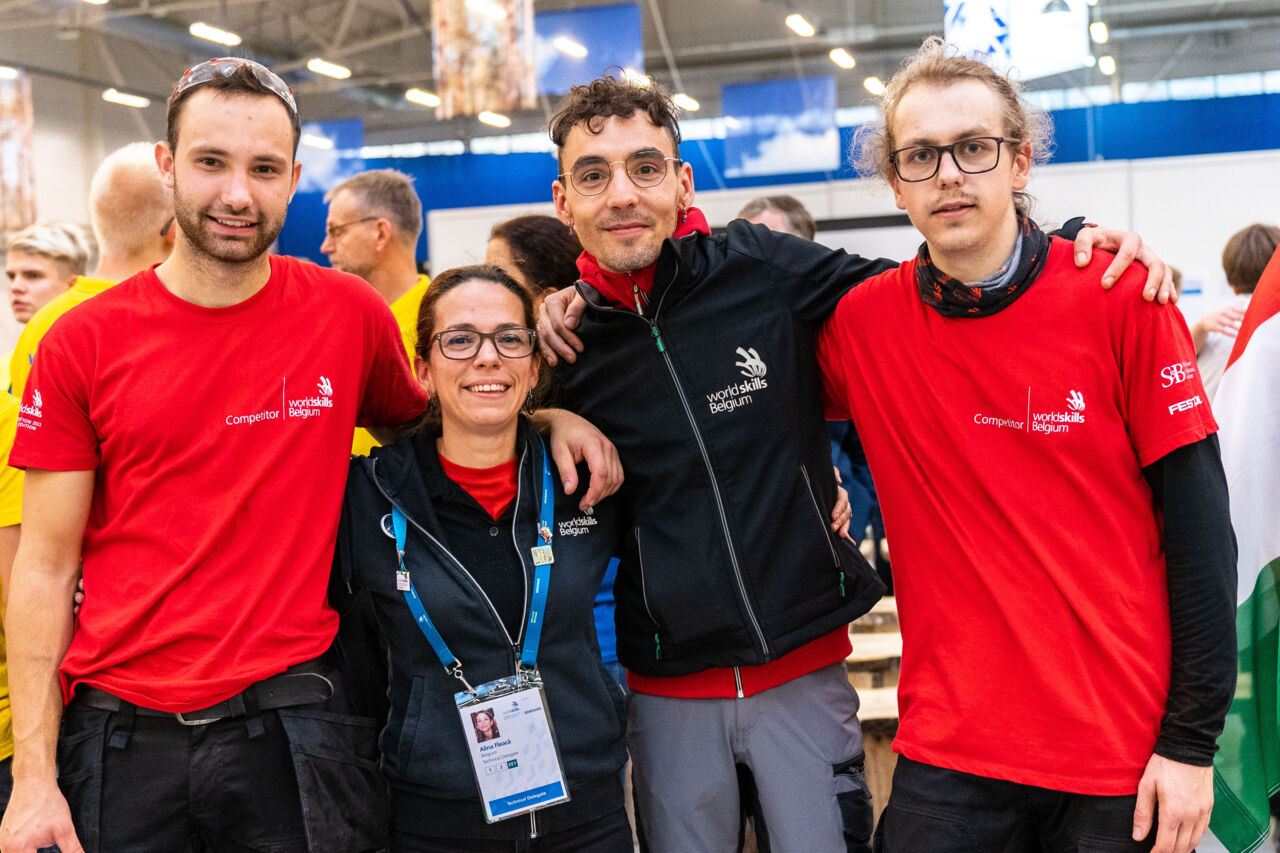 The positive impact doesn't stop there. At the annual Startech's Days, a wider pool of young people can sample professions they may never before have considered, through its 'Try-a-Skill' villages. While the WorldSkills Belgium Competitions take place, 7,000 visitors are invited to try their hand at areas including Science, Technology, Engineering, and Mathematics (STEM) subjects. The event brings representatives from the worlds of business, education, and WorldSkills Europe together with the Office of the Minister of Labour and Training, holding sessions extolling the many virtues of vocational skills, and exploring how to bring more young people to pursue rewarding technical careers.
Following heightened interest in Les Startech's, WorldSkills Belgium has organized itself into Skills Committees, each of which has six or seven voluntary roles, including Workshop Manager, Promotion Manager, and Sponsor Manager. These Committees are central to WorldSkills Belgium's smooth running. Alina comments that, "We cannot support our Skills Teams without these professionals willing to help us. So now we are recruiting across schools, training centers, businesses, freelancers; whoever wants to work with us on a specific skill."
By uniting professionals, educators, organizers, and young students through Les Startech's, Belgium is building a steady stream of future talent with world-class talent.
More from We Are WorldSkills.