Doubling the number of Irish apprenticeships by 2025
The Apprenticeship Action Plan is reconceptualizing Ireland's apprenticeship system. To respond to the changing world of work, more education programmes in Ireland are embracing the model of apprenticeship, creating simplified routes to entry, and improved flexibility within the system.
Amid a collection of strong support for skills education from government voices such as Simon Harris, Minister for Further and Higher Education, Research, Innovation and Science of Ireland, WorldSkills Ireland is connecting with young people and their families to build interest in TVET and create demand for the new apprenticeship model.
At WorldSkills Ireland's 2022 event:
16,000 visitors registered, up by 22% compared to 2019
233 schools represented from across Ireland
Over 80 exhibitors from Ireland's leading companies, universities, and training institutions
More than 30 skill areas on display, from Engineering to Visual and Creative Arts
Nowhere is this more evident than at WorldSkills Ireland's annual three-day skills, apprenticeship and careers show. In September 2022, the live event served as a one-stop shop for skills inspiration and information. The 12,000m2 exhibition hall featured employer and educator stands that could help matchmake students with apprenticeship and training opportunities. It boasted an interactive Try-a-Skill area alongside WorldSkills Ireland's national competition, giving young students and their parents front-row seats to what skills excellence looks like.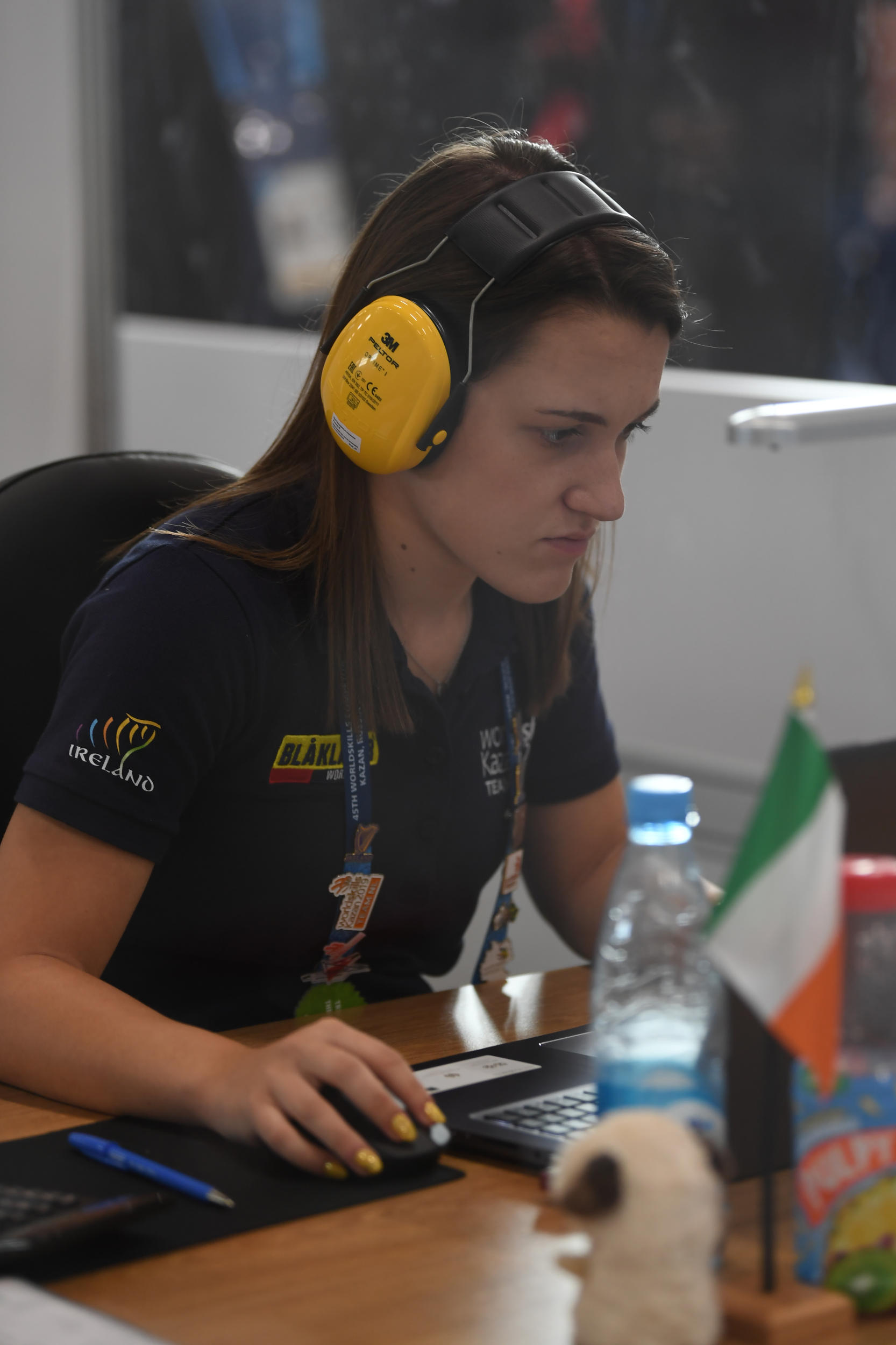 The event figures themselves reveal a growing excitement around skills. What was particularly encouraging for the WorldSkills Ireland team was that the message is reaching younger students. The breakdown for the 2022 delegates showed that 36% of female attendees and 29% of male attendees were 16 years or younger. It was an exciting opportunity to educate younger students about the benefits of TVET earlier in their school careers.
As interest grows, the choice of skills training on offer is set to broaden, with plans for a more diverse suite of options. Ray English, Chair of WorldSkills Ireland explains, "The range of apprenticeships has grown to include areas like Accountancy, Recruitment, Sales, Logistics, Chemical Lab Technology. The whole idea of what apprenticeships are is being challenged. There are now 66 apprenticeships available with 33 more in development. Our young people will have so much choice. It is now about the course you take, and not the institute you attend."
Yet, while significant progress is being made around technical training, the WorldSkills Ireland team is not resting on its laurels. For Ray, the next goal is about greater geographical representation at WorldSkills Ireland events. Its annual event has historically been held in Dublin, and as a result, 41% of 2022's attendees hailed from the capital. To combat this, the team is considering ways to host competitions and events in other locations across the country, over the coming years. In the shorter-term, strides are being made towards overcoming event travel barriers, with plans for bus vouchers to be awarded to those who register early, making access easier for attendees from further afield.
With many students arriving at WorldSkills Ireland's 2022 event armed with their CVs to share with industry representatives, the message is clear: Ireland's youth mean business; they're switched-on, ready to network, and ready to succeed.
More from We Are WorldSkills.