Breaking out of expectations and finding belief
Latvian Competitor, Krisjanis Jurans, stepped outside of his own comfort zone. He went further than his own expectations. He found the courage to believe in himself. Now he is an Expert at EuroSkills sharing his valuable knowledge with a new generation of Competitors. He has moved to Finland and is working for an international Forest Machine Manufacturing company, travelling the world upskilling other colleagues.
None of this was part of Krisjanis's original plan. In fact, WorldSkills found Krisjanis unexpectedly. He had started Agricultural Machine Studies at the age of 15 and intended to work at his brother's farm, applying his knowledge to grow the family business. But fate had other ideas. While working one evening as a Service Mechanic, his former teacher called to ask if he'd like to participate in a local competition. He remembers, "I really had no time to discuss it. I was serving a customer at the time and was busy, so I initially said no. My teacher was very persuasive and kept me talking for 25 minutes. My customer had to wait, but it worked. I agreed to take part."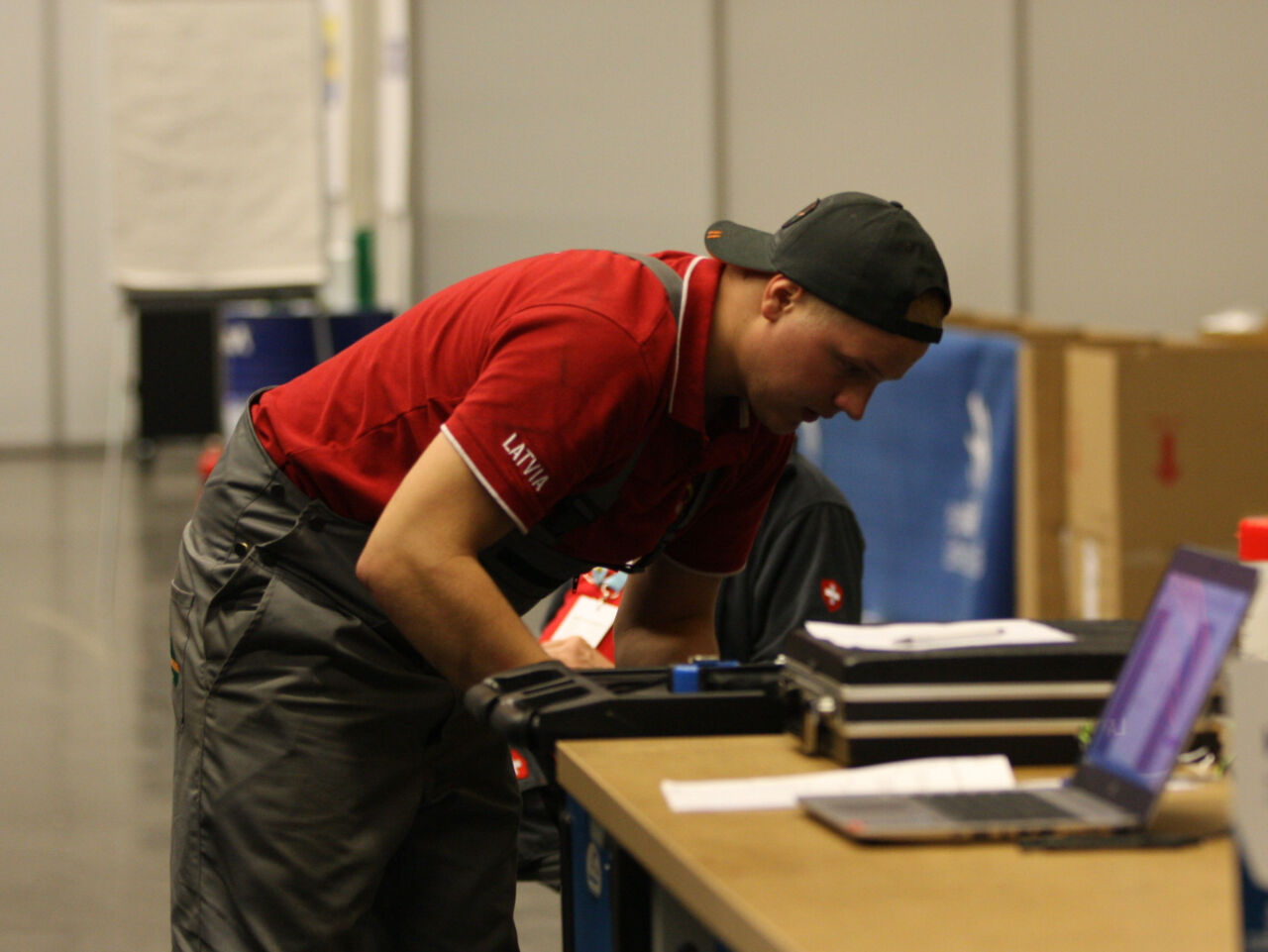 It was a decision that would set the Latvian student on a path he would never have imagined himself taking. He recalls, "As a young person I never dreamed of anything like this. I was just a boy from the countryside. I was unsure of myself, questioning if I could really participate in such a high-level competition, even a local one? I had no belief in myself." This absence of self-belief is a barrier many young people encounter and can relate to.
For Krisjanis, his lack of self-confidence meant that he did not tell anyone about his involvement in the competition. Happily for Krisjanis though, he won the local event and progressed onto the EuroSkills Gothenburg 2016, where he was awarded the bronze medal in Agricultural Mechanics. He says, "The competition, particularly the first exercise, was very stressful. But my trainer was always there. At every point, he guided me. I really appreciate what he did in that time. You could see he was investing everything he had to get that result. And he's still doing that!"

Support also came from a more surprising source. Krisjanis says, "One of the best elements of the competition was connecting with people who I would never have met without EuroSkills. Even though we were each other's competition, we helped each other. Everybody was giving the best of themselves. That's how I developed lots of strong contacts that I use even today."
Krisjanis is now a Technical Support Specialist and Service Trainer at Ponsse, a leading forestry organization. He says, "My role involves training teams across a number of regions and countries on how to use our specialist forestry equipment well and safely. It is a busy job with much responsibility. Even today I find myself using techniques that the EuroSkills psychologist taught us." He explains "My job is intense, but if something happens I feel better able to work with stress levels and keep a clear mind. As a result, I am much better at problem-solving."
Having felt first-hand the positive impact of skills training and coaching, Krisjanis has been determined to pay it back. He enjoys the time he spends working with new Competitors and actively encourages them to take his experiences and use it to make their journey all the more successful. But he is also clear with them that their story doesn't start and end with competitions. "The most important thing is to see them as an experience. They are one part of the process. I say to them: you will grow. That's what will help you for the rest of your life. WorldSkills will teach you how to live."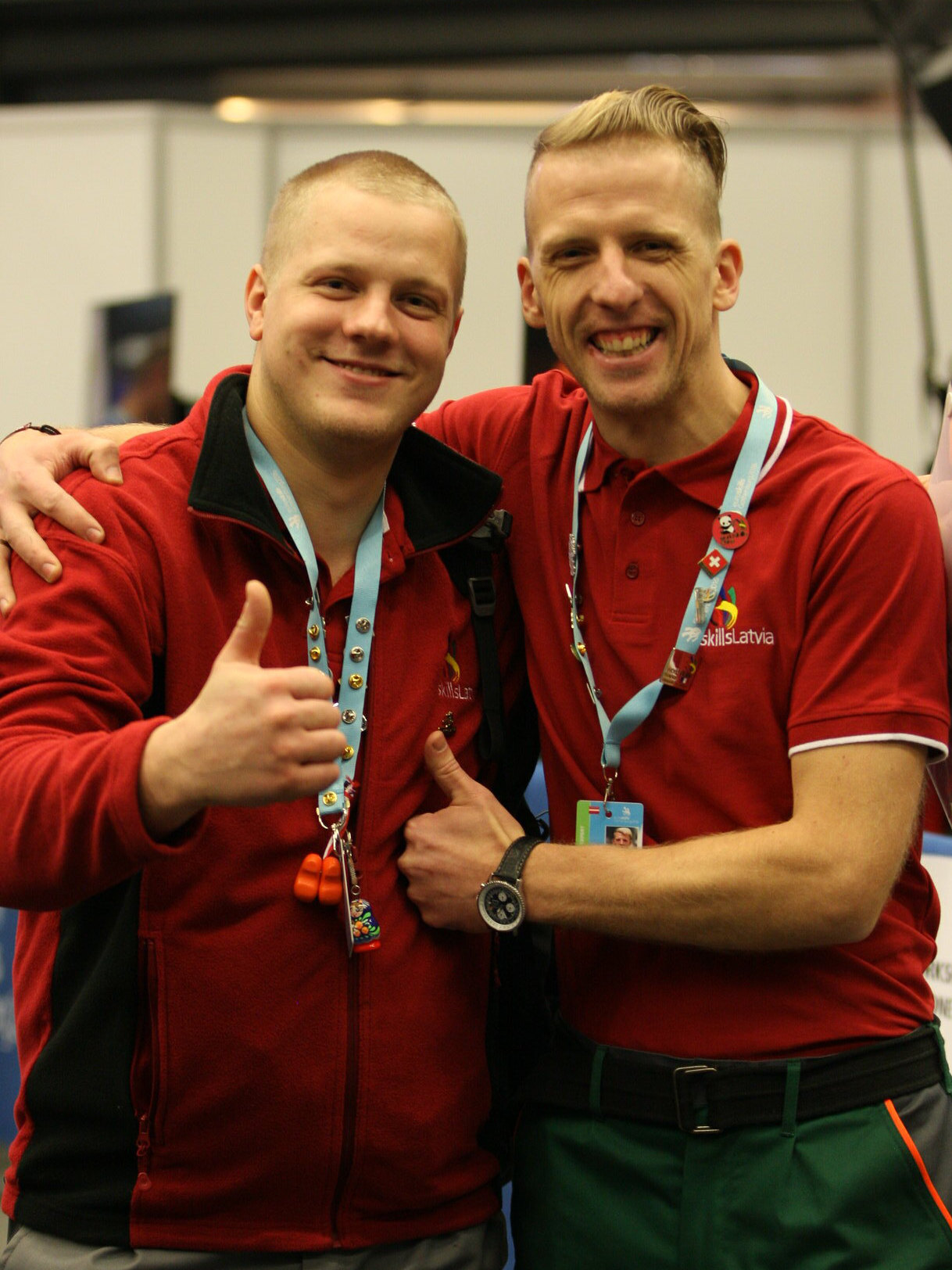 More from We Are WorldSkills.