Top 15 teams in BeChangeMaker 2023 prepare for next pitch
Teams are working hard to develop their business ideas in our annual online training programme, but only five will make it to the finals, taking place alongside WorldSkills General Assembly from 25 to 28 September 2023 in Dublin, Ireland.
Participants in this year's edition of our annual online training programme for teams of young social entrepreneurs have delivered their first pitch. Now 15 teams have been selected from those 30 teams to advance to the next phase of BeChangeMaker 2023.
This is the seventh edition of the popular programme hosted jointly by WorldSkills and the HP Foundation, which started in 2017. Taking place from June to September, the young social entrepreneurs are given access to high-quality learning content on HP LIFE, tools and technology for start-up acceleration.
Participants receive dedicated coaching, mentoring and customized support during the programme, as well as the opportunity to tap into a diverse global network of potential supporters and investors.
One of the successful teams in the first pitch – held online over two days on 25 and 26 July – was 'I Hear U' from Mexico. Their project promotes mental health for youth through technology, offering a solution that provides low-cost therapy, free emotional support, a supportive community, and valuable content and live sessions.
"Mental health is a concern worldwide, with the high cost and limited access to services, yet only around 2% of health budgets on average are allocated to mental health," said Raúl Velázquez, team leader of 'I Hear U'. The main challenge for Raúl's team is creating good partnerships, and Raul says that the mentoring received through BeChangeMaker has been extremely helpful.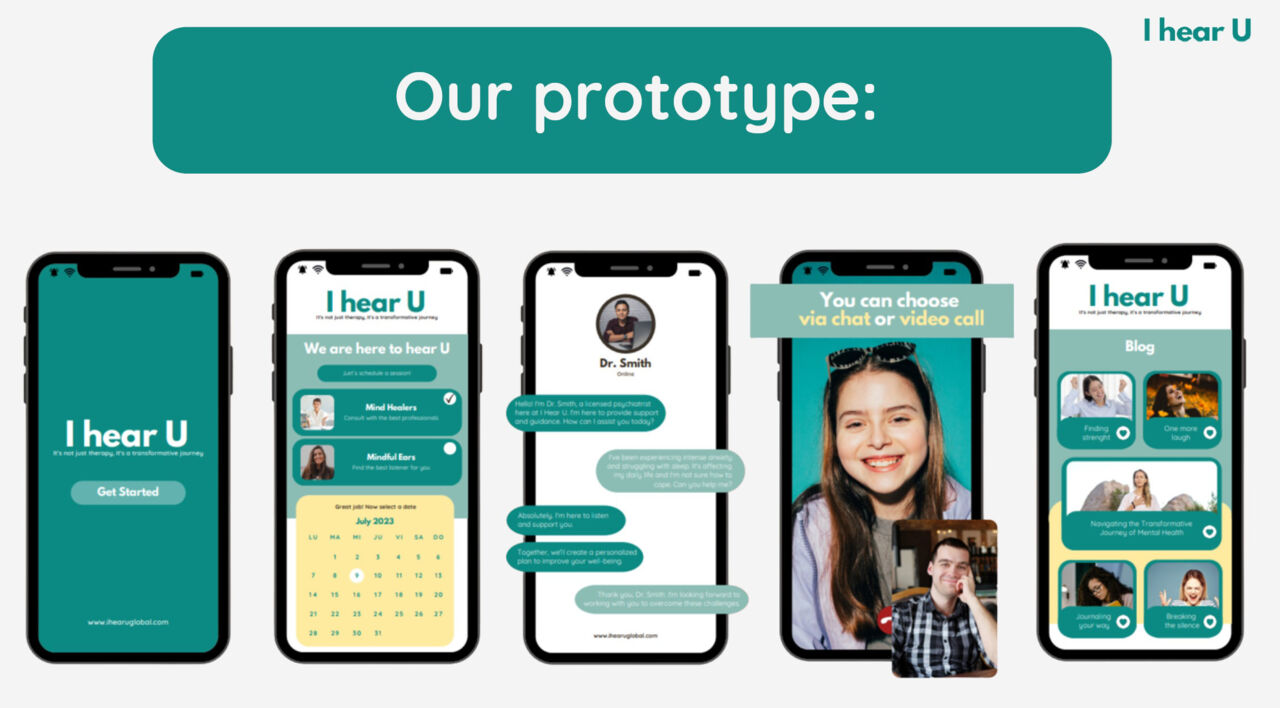 Another team through to the next phase is an initiative in Uganda that aims at ensuring economic inclusion for refugees through self-reliance and women empowerment.
"Refugees often only receive bare necessities, but they rarely have the chance to earn a living," says Chantal Braunwalder, the Director and Founder of Team Spirit International.
"Uganda offers the ground for change, with self-reliance as a key policy and providing refugees with land for cultivation. However, refugees still suffer from food insecurity and lack of livelihoods." Coming from six different countries, their team identifies and bridges gaps in the agricultural supply chain and offering vocational training in agro-ecology and business.
And from Azerbaijan, a human rights lawyer joined a mobile app developer to help persons with disabilities know and attain their rights.
"Collaboration has been at the heart of our project's success," says team leader Reyhan Ramazanova. "Working together with the BeChangeMaker team, coach, and mentors has allowed us to pool diverse perspectives and ideas, leading to better development and refinement of our project. The opportunity to design, improve, and collaborate throughout this journey has been transformative, setting the foundation for a successful and impactful project."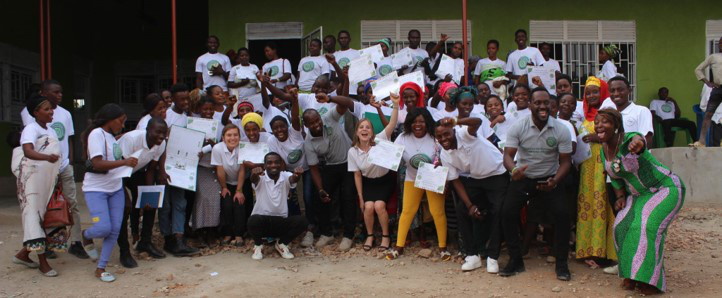 Only 5 of the 15 teams currently in the programme will be selected to take part in the intensive coaching, mentorship, and premium services that will take place during the last six weeks of the programme.
Their ideas will again be put to the test on 9 August during a second pitch deciding which businesses will go to the finals.
A bootcamp and the final pitch are scheduled to take place during WorldSkills General Assembly from 25 to 28 September 2023 in Dublin, Ireland.
These are the Top 15 teams of BeChangeMaker 2023:
BLUECROPS, Colombia
Team Spirit International, Uganda
I Hear You, Mexico
Wellness House, Morocco
Transform Opportunities, Kyrgyzstan
Altogether, Azerbaijan
Tektransform, Nigeria
JuliGerm, Lesotho
Medvax Health, Nigeria
AgriTech Analytics, Kenya
Ekopages, Nigeria
The Reading Factory, Ghana
Ecojoy, Chinese Taipei
Cupmena, Egypt
Taiping Blue, Chinese Taipei
Go to the BeChangeMaker website for more information on this year's and past participants.