Take part in UNIDO's LKDF Forum — Green Skills for a Sustainable Future
Register for your free ticket for a United Nations event from 6-8 October on building a sustainable future with green skills.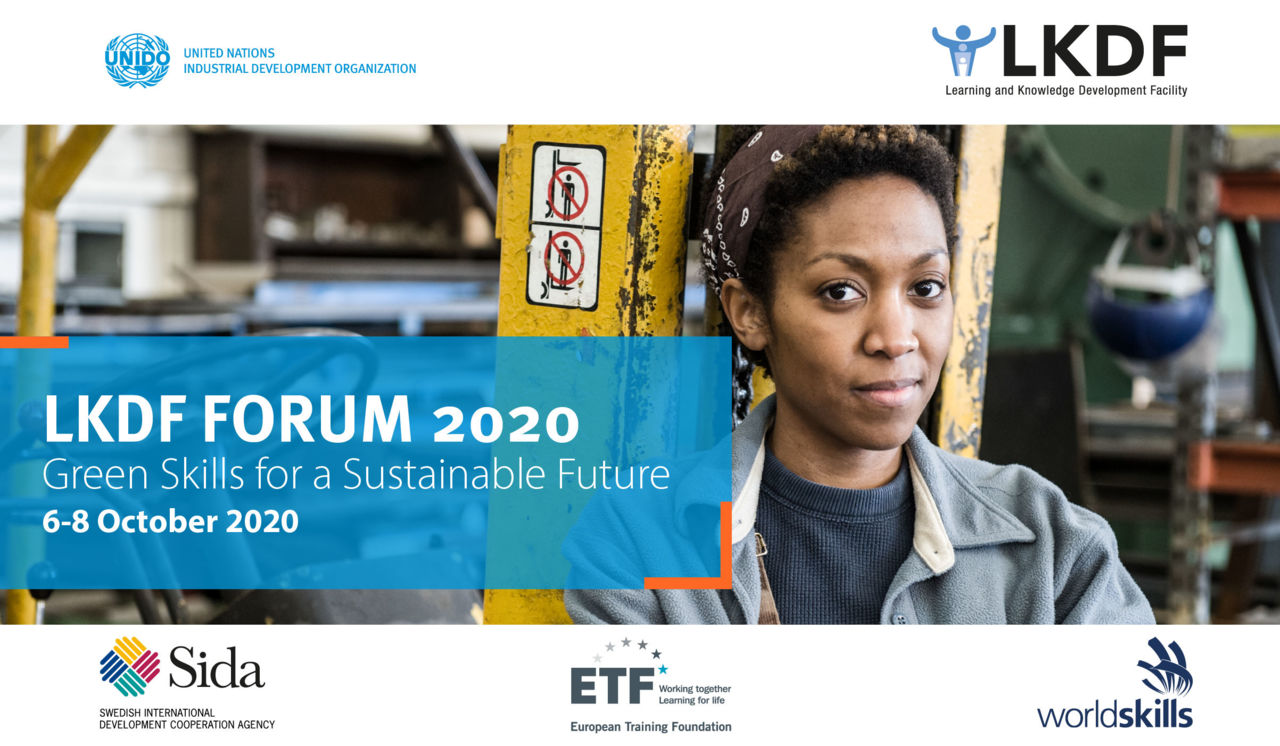 WorldSkills International's CEO David Hoey and Director of Sponsorship and Partnership, Alexander Amiri, will address a major United Nations online forum next week that will seek answers to how green skills can help build a sustainable future.
The three-day virtual forum hosted by the Learning and Knowledge Development Facility (LKDF) under the United Nations Industrial Development Organization (UNIDO), will take place from 6-8 October, and will offer expert-led workshops, plenary sessions, virtual booths, and excellent network opportunities.
The first two days of the forum are open to all to attend, and will be an occasion for training specialists, TVET experts, and policymakers to discuss the importance of green skills development and provide recommendations on ways to include green skills in training activities. The topics have taken on a renewed relevance as the world tackles the economic and social disruption caused by the COVID-19 pandemic.
A virtual design thinking workshop will take place on the third day, where invited attendees will go through a 4-hour design-thinking process to frame the current challenges of greening vocational education and training and create practical solutions for future implementation.
Organizers say the challenge "lies in the content and quality of technical training in many countries as they do not always match the private sector's demands. As a result, graduates cannot find jobs while employers cannot find skilled personnel."
UNIDO is the specialized agency of the United Nations dedicated to promoting inclusive and sustainable industrial development. The LKDF Forum 2020 offers a virtual venue to discuss the future of skills and jobs, in particular how the private and public sectors can work together to improve the mismatch between supply and demand for skills.
To learn more and register for your free ticket, go to https://hopin.to/events/lkdf-forum-2020