Supporting World Bank's initiative for skills development in Africa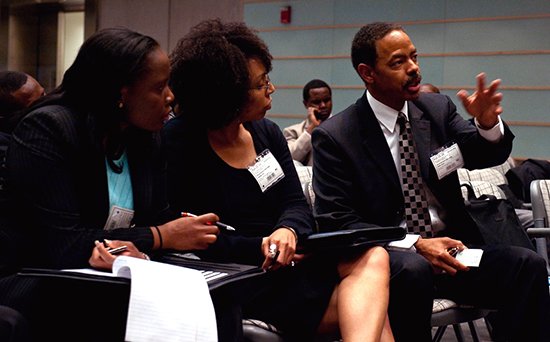 Together with the World Bank, WorldSkills joined the effort to bring opportunities to address the massive need of skills development, specifically in STEM (Science, Technology, Engineering, and Mathematics) education and training in Sub-Saharan Africa. Three WorldSkills Global Partners – Autodesk, Festo, and Lincoln Electric – participated as speakers on the skills development panel at the African Diaspora Business Dialogue Forum 2016 hosted earlier this month by the World Bank in Washington D.C.
The immense pool of talented and successful African diaspora, referring to people throughout the world that descended from Africa, provides a great resource for skill and economic development in Africa. According to the World Bank, research suggests that USD 53 billion is saved on an annual basis by the African diaspora, and it is estimated that Africa will have a larger workforce than China or India by 2040. 
The forum focused on engaging the African diaspora from business, engineering, finance, and creative fields to contribute back to their countries of origin through business mentorship, investment, skills development, and STEM training. Along with the African diaspora business professionals, international NGOs, government agencies, and private sector organizations joined the discussions to understand the current prospects and challenges to sustainable development in Africa
"The panel presentation and the responses reinforced to me the great hunger for STEM programmes across the continent and the excitement among Africans about their potential," said David Crane, Vice President of Government Affairs and Senior Corporate Counsel of Autodesk.
Participants were interested in how to attract young students, with a focus on gender equality , to STEM fields with the right technology and school curriculum. Skills promotion in general was also in the centre of discussions during the forum.
"WorldSkills was represented as the skills promotion engine for the world," said Dr Nader-Iman Imani, CEO of Festo Didactic Inc. and Festo Didactic Ltd. "We have talked about ways to reach out to African decision makers for skills promotion activities more efficiently in the future together with the World Bank."
Carl Peters, Director of Technical Training of Lincoln Electric who also represented as WorldSkills Global Partner at the forum noted, "There was a lot of interest in skills development and this is the first time many of them heard about WorldSkills. This is a great audience for this considering WorldSkills Abu Dhabi 2017 will make it much easier for them to visit a competition."
We would like to thank the Global Partners who joined the forum to promote WorldSkills and the World Bank for the partnership in the African diaspora initiative. Furthermore, we believe the importance of continuous collaborations and synergies with our Members, Global Partners, and international NGOs in order to strengthen skills development and expand the WorldSkills movement across Africa.