#SkillsSustain: 24 million new green jobs globally by 2030
WorldSkills and our Members aim to train and support a workforce ready to tackle the climate crisis.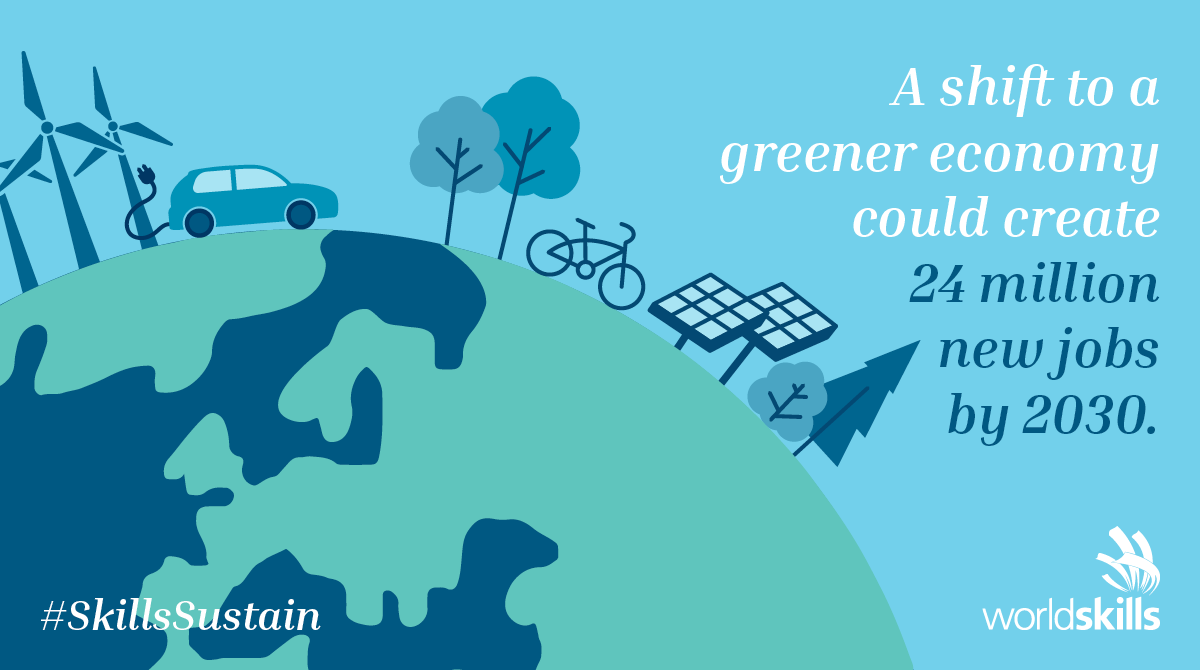 The shift to a greener economy will not only generate new jobs but also change the scope of existing jobs. The ILO predicts that up to 20 million jobs could be created worldwide in sustainable employment by 2030.
Jobs in the green sector are growing at a much faster rate than in other sectors. Throughout April, we will be featuring #SkillsSustain stories of young people, industry partners, and green leaders committed to using skills to promote sustainability.
It is essential that the economic recovery from the pandemic intersects with sustainable practices and creating a more equitable world. A green economy is no longer separate from traditional skills but an essential priority for all sectors.
UNIDO estimates India alone will have 4.8 million jobs in the renewable energy sector by 2030 and will build 11 million in green buildings. There were 10 times more jobs in the green economy in the USA than in the fossil fuel industry, and in Egypt, solar PV energy will create more than 20,000 new jobs and 8 million new jobs in sustainable agriculture by 2050.
The opportunities within the greener economy are real for everyone looking to expand their skill set in every industry, in every corner of the globe.