Share your passion for skills as part of the WorldSkills Experts Faculty Representative Team
Support the leadership and future direction of the WorldSkills Experts Faculty and stay connected to the global WorldSkills community.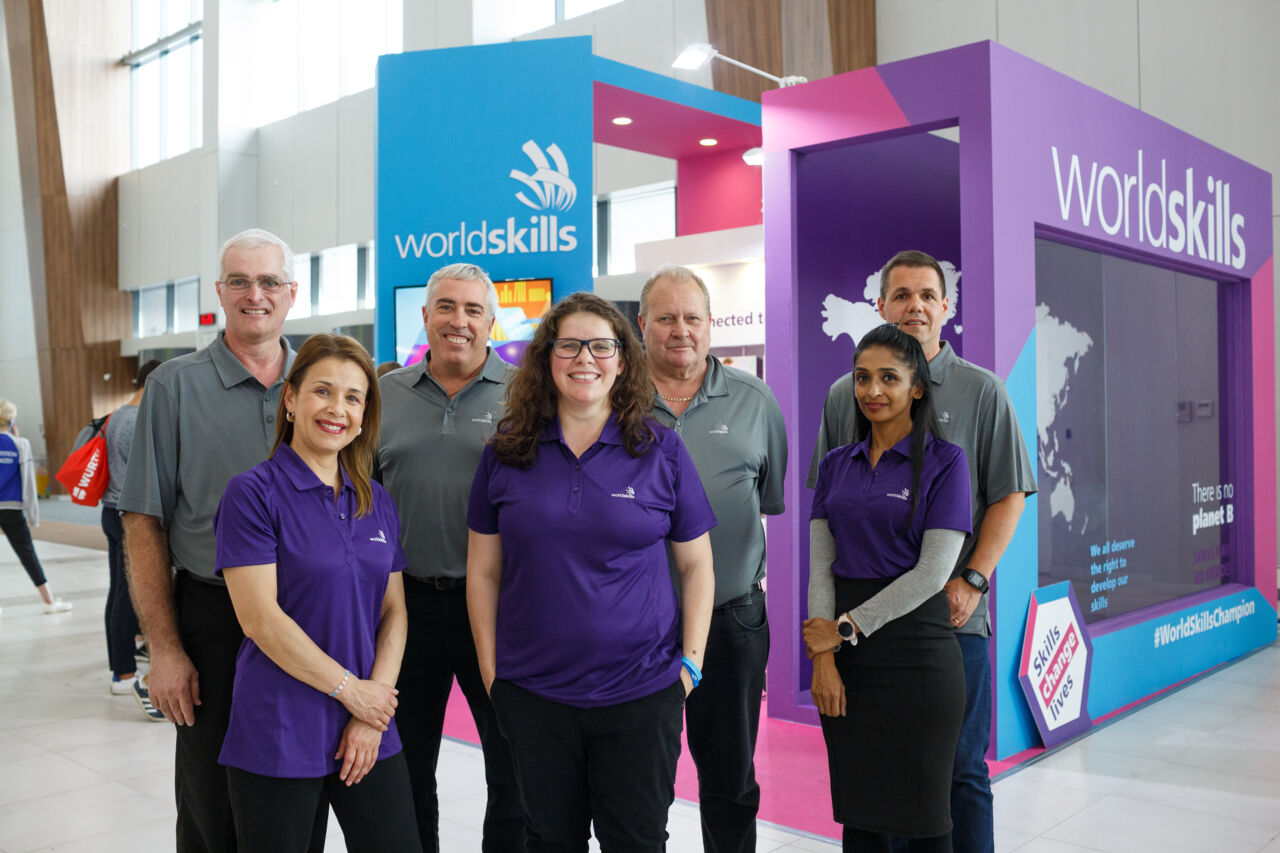 The WorldSkills Experts Faculty (WSEF) is a group of passionate Experts who seek to stay connected to the current activities of WorldSkills International. We are seeking four past Experts who also carry this passion for WorldSkills to join the WSEF representative team.
Experts are a critical part of the WorldSkills eco-system. They represent their Member country or region, sharing their experience in a skill, trade, or technology at WorldSkills Competitions.
The WorldSkills Experts Faculty Representative Team is a small but dynamic team of people from across the globe who seek out opportunities and connect predominantly past Experts with WorldSkills activities.
Many of the Experts in our Experts Faculty community have had the opportunities to participate in projects that support skills development in Africa, contribute to the mentorship programme in Costa Rica, and develop curricula for migrant youth and refugees in Sudan.
As part of the Experts Faculty Representative Team you lead and facilitate projects that bring positive impact to communities around the world.
WorldSkills Experts Faculty Representatives
All past Experts seeking appointment as a WorldSkills Experts Faculty Representative must have:
The ability to communicate in English (reading, writing, speaking)
The ability to commit to a two-year term
Full endorsement from their Member organization
Officiated as an Expert in at least two WorldSkills (International) Competitions
Do not currently hold an official position for the next WorldSkills (International) Competition
Are a member of the WorldSkills Expert Faculty,
(To join the WSEF, please apply at www.worldskills.org/wsef)
A willingness to commit to approximately five to ten hours per month
(increased commitment at certain times such as during the Competitions and projects.)
If you would like to "continue your passion" for WorldSkills by being a WorldSkills Experts Faculty Representative, please complete and submit this application by 17 September 2021.
Selection process timeline:
Applications open on 30 August
Applications close on 17 September
Short listing of applicants by 1 October
Interview short listed applicants by 29 October
Notify successful applicants by 12 November