Senegal Knocking On WorldSkills' Door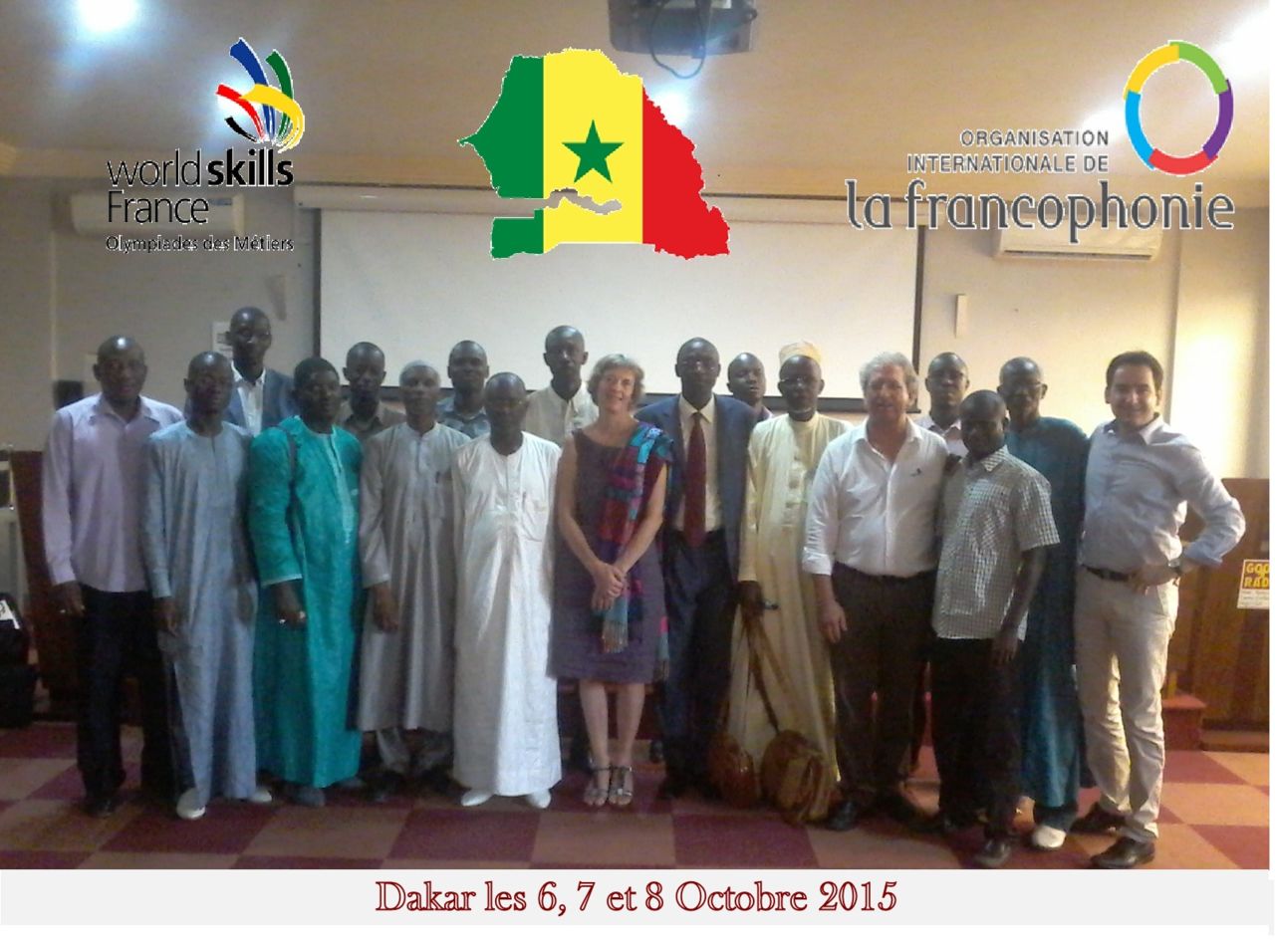 Events organized by WorldSkills France are always an opportunity to make new connections and learn about major projects. This proved true again in 2014 and 2015. EuroSkills Lille 2014 brought together over 500 candidates from 27 European countries competing in 41 skills and the 43rd WorldSkills France National Finals in Strasburg where 830 candidates who were also Regional Champions competed in 50 skills. 
During these two events senior representatives of the IOF (The International Organisation of La Francophonie) invited by WorldSkills France realized the need to promote vocational training in Africa by creating large-scale events similar to the ones observed in Lille and Strasburg. Encouraged by the Minister of Vocational Training, Apprenticeship and Crafts in Senegal, the IOF and WorldSkills France organized a study trip to Dakar to meet different project stakeholders. WorldSkills France takes great interest in this project because of the strong ties that unite our two countries as well as many other African countries, but also because of the bid project put forward by WorldSkills France to host the WorldSkills Competition 2019 in Paris.
How far have we come? This great project has succeeded in bringing together all political and economical stakeholders in Senegal. An organization is currently being set up and statutes have already been drafted. The aim is to run a national final within a single venue in Dakar in December 2016 for five or six skills with about 10 young Competitors each. WorldSkills France has already invited, as observers, the final Senegalese contenders in each skill to the 44th WorldSkills France National Finals in Bordeaux from 9 to 11 March 2017. In order to give even more credibility to their event, our Senegalese friends wish to benefit from the reliability and the experience of the WorldSkills movement. Thus in the next few weeks with the support of WorldSkills France they will be sending an application to WorldSkills International in order to become Associate Member. In view of the seriousness of Senegal's application, the need for such a project in Senegal and the care the country is putting into each step going forward, we are hopeful that WorldSkills members will unanimously welcome Senegal's application.