#SkillsSustain: Orphanage improvements form sustainable legacy in Kazan
Initiative by Plumbing and Heating Competitors and Experts benefits the community and paves the way for more sustainable projects in the future.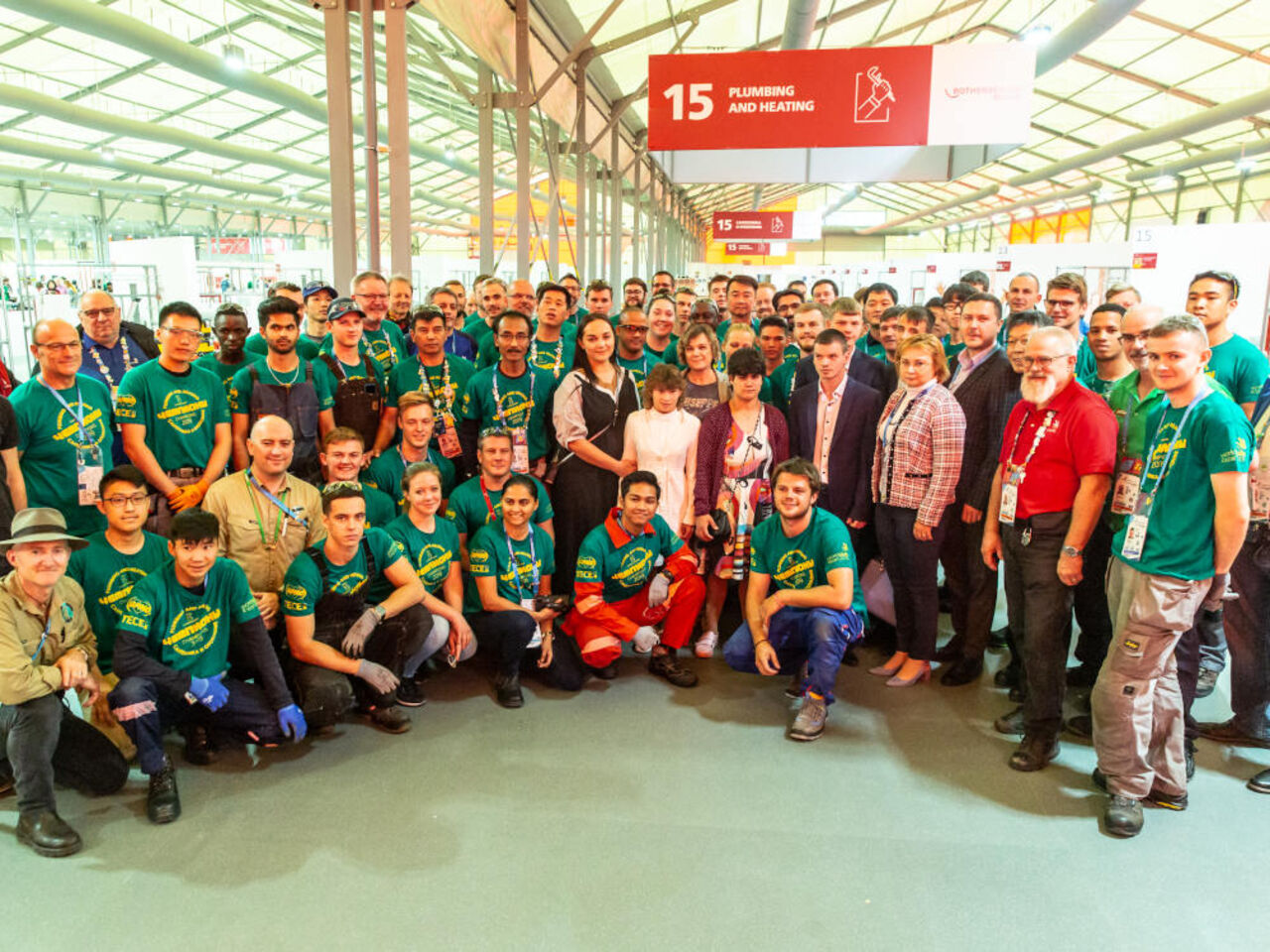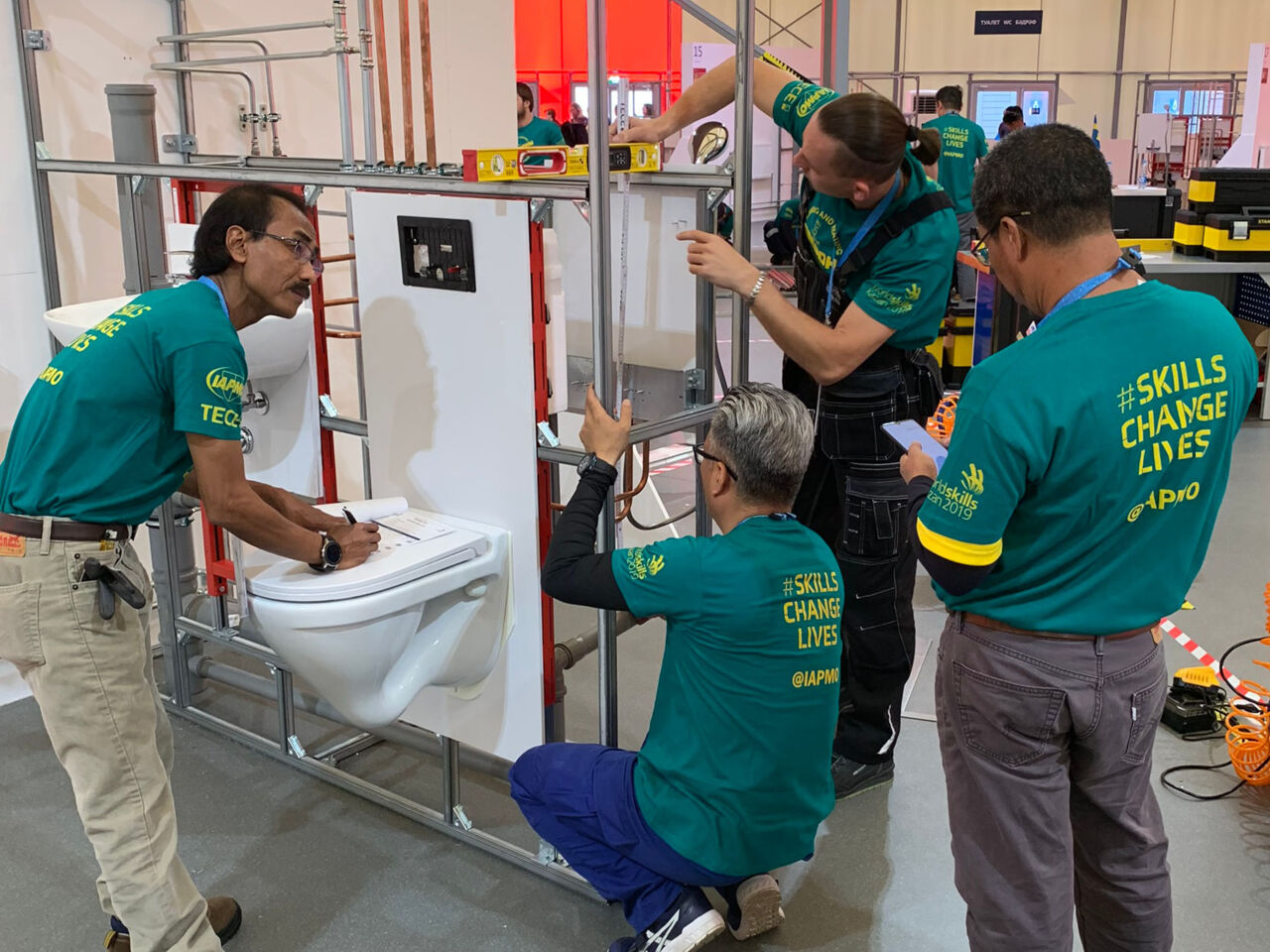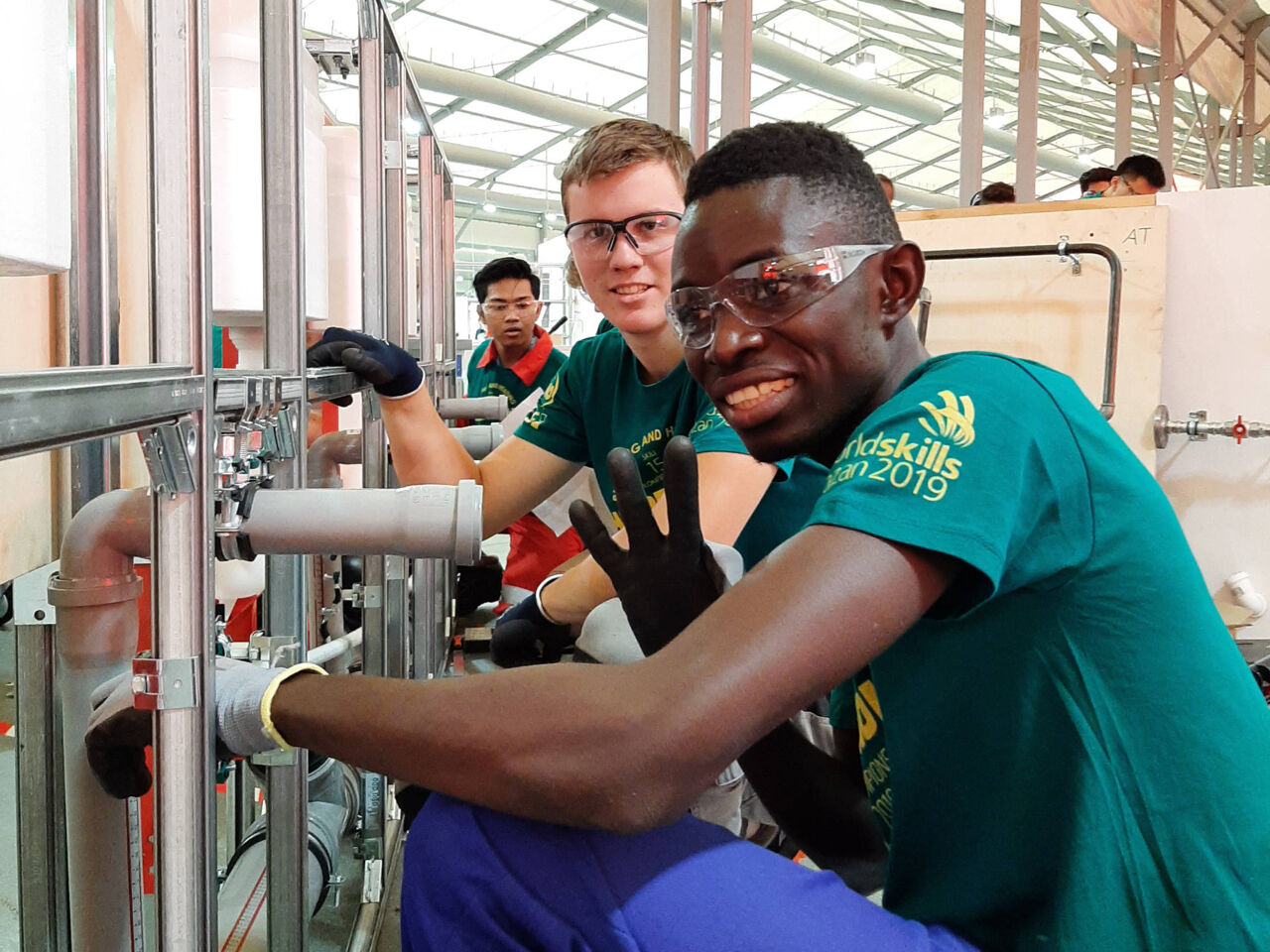 One of the legacies of WorldSkills Kazan 2019 saw Plumbing and Heating Competitors and Experts from 30 countries and regions use their skills to develop a charity project.
On the final day of the event, they repurposed Competitor's Test Projects into new toilet and washroom facilities for an orphanage in Kazan, Russia, home to 176 special needs children and teenagers.
The initiative brought real benefits to the community and had an important message of sustainability that can lead the way for future projects.
"Our final day collaborative Team Project totally changed the dynamic for everybody involved – from Competitors getting the chance to work together and learn more about each other with the pressure off, to the Experts involved in the overall competition marking – and it made it a much more relaxed atmosphere," says Sean Kearney, an International Program Director with the International Association of Plumbing and Mechanical Officials (IAPMO) and Managing Director of its charitable arm the International Water, Sanitation and Hygiene Foundation (IWSH).
Discussions are already taking place about extending this initiative to future events, including WorldSkills Shanghai 2022, WorldSkills Africa 2022, and WorldSkills Lyon 2024.
"We've been speaking together with the organizers of several upcoming competitions about how this type of approach could fit into those events as well," says Kearney. "In every case we are excited about the social-impact and local community-engagement aspects of 'sustainability' that can complement any skills competition…particularly, from IAPMO's perspective, if those impacts are going to improve general public health through people's ability to access safer water and sanitation."
At WorldSkills Kazan 2019, this sustainability initiative involved one skill – Plumbing and Heating – but it is hoped that future projects could feature other Construction and Building Technology skills, to benefit from the diversity of world-class talent featured at the event.
"We were keen to deliver the project and make a success of it in Kazan by concentrating just on our skill first, but we could clearly see the opportunity and the potential for other skills to become involved as well," said Kearney.
The installation of the new facilities also required a handful of the Plumbing and Heating team to stay additional days after the event had ended. Meanwhile, for the majority of the Competitors and Experts who were unable to extend their time in Kazan, getting to meet children and carers from the orphanage in a specially-arranged visit to the final day of WorldSkills Kazan 2019 made it all worth it.
"That was an emotional moment, and a unique memory that people took away from the final day, which had never happened in previous competitions," said Kearney. "Plumbing and Heating has introduced a new approach now that, we hope, we will be able to keep in and build upon for future events."