Join WorldSkills Korea for a discussion on "Bridging the Skills Gap for A Better World"
HRDKorea is hosting the 2020 Capacity Building Partnership Webinar on Skills Competition 24-25 November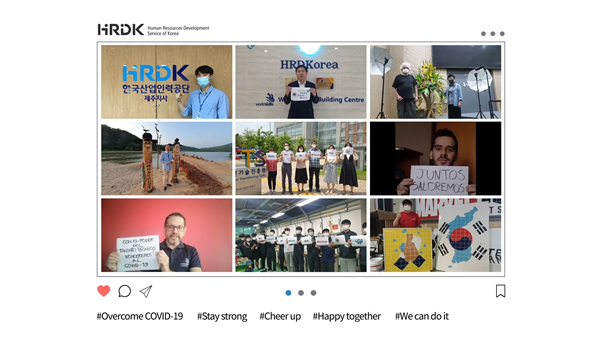 Joining together to address the skills gap is essential as we enter the next phase of addressing the impacts of the pandemic.
Sharing best practices on skill development including capacity building, skills training, and skills competitions will be the focus of the 2020 Capacity Building Partnership Webinar for Skills Competition, hosted by the Global Institute for Transferring Skills (GIFTS), an affiliate of the Human Resources Development Service of Korea (HRDKorea).
GIFTS provides capacity building partnership programmes that promote skill development in partner countries every year.
This webinar will provide a platform for an open discussion among participants (both WorldSkills Members and non-Members) to share insights, ideas, and opportunities. The two main objectives will be to facilitate collaboration within the WorldSkills network and to learn about different approaches to skills development during the COVID-19 pandemic.
Speakers include Chris Humphries, President of WorldSkills; David Hoey, CEO of WorldSkills International; Ekaterina Loshkareva, Deputy General Director of WorldSkills Russia; Roy F. Ramírez Quesada, Technical Delegate, WorldSkills Costa Rica; Justina Itembu, Competition Development Coordinator, WorldSkills Namibia; and Neil Bentley-Gockmann, CEO of WorldSkills UK.
Watch the webinars:
Day 1 - https://www.youtube.com/watch?v=PuZsW0TilFg
Day 2 - https://www.youtube.com/watch?v=r2bUWRq4D3s
Please contact Ms Joo Hyunseo, Deputy Manager, GIFTS/HRD Korea at jhs0521@hrdkorea.or.kr for additional information.