Japan's Skill Grand Prix — 19 to 22 February
Watch the Skill Grand Prix, held every two years by WorldSkills Japan, live from 19 to 22 February.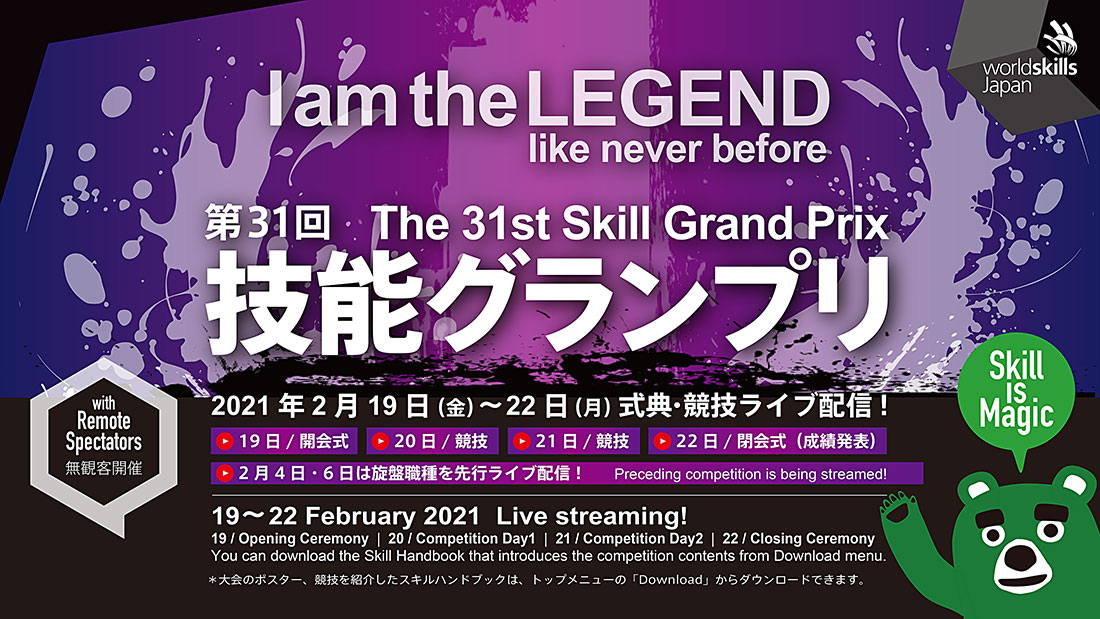 There is a Grand Prix coming up 19-22 February, and everyone is invited to take a front row seat.
This is the Skill Grand Prix, held every two years by WorldSkills Japan and this year being live streamed for a global audience.
The 31st event is held with the goal of promoting skills and improving their status.
It is open to skilled workers from all over Japan who have reached the qualifying level, but without any age limit and with the objective of finding the best of the best.
Skills include Turning, Milling, Cabinetmaking, Jewellery, Landscape Gardening, Painting and Decorating, Floristry, Carpentry, Plumbing and Heating, Restaurant Service, while also celebrating Japanese skills and techniques.
The competition will take place at Aichi, a major manufacturing centre and at four venues including Aichi Sky Expo and the Polytechnic Center Kasai.
It is hosted by the Ministry of Health, Labor and Welfare; the National Federation of Skilled Workers Association; and JAVADA, the national skills organisation.
For 2021, the Skill Grand Prix will begin with the Opening Ceremony on February 19, followed by two days of competition and a Closing Ceremony on February 22.