India's Champions show the way
What makes a true Champion? Talent and hard work are obvious requirements, but a commitment to using your skills to help people is essential.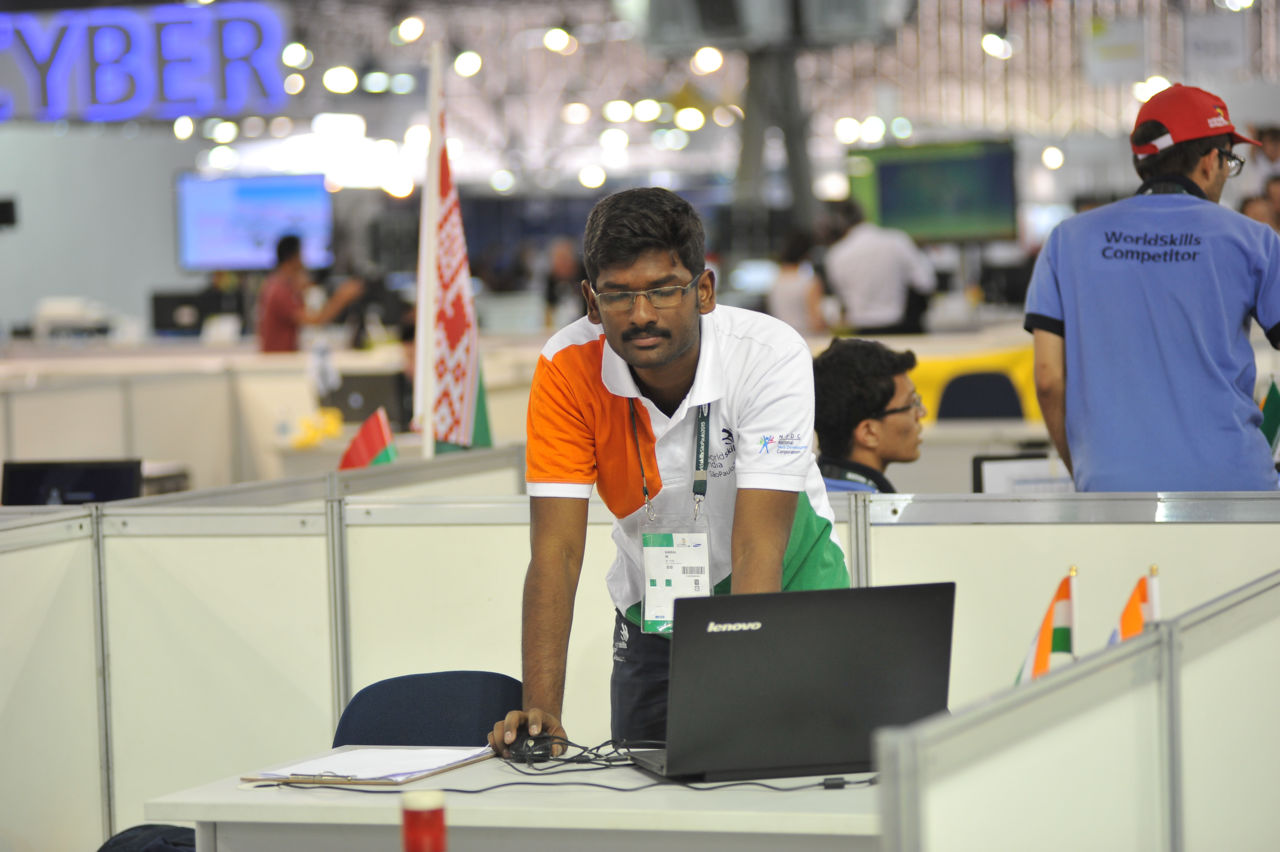 Take Kamal Prasath Balaji. In 2015, he represented India for Mobile Robotics at WorldSkills São Paulo 2015, with a top ten score.
Since then Kamal has created a startup, Dotworld Technologies, employing 60 people with a team of robot designers and engineers based in the southern state of Tamil Nadu, and a growing list of clients.
The COVID-19 outbreak has given their work a new impetus and direction, with the development of Dokat Aura, a robot nurse who can support doctors and health professionals as they treat the most seriously patients in isolation wards.
The robot, which follows photosensitive strips on the floor, can deliver medical supplies food to ward, reducing the risk of further infections to staff. It can also greet and communication with patients, using simple phrases.
The project has won the support of the state's health minister, Dr. C Vijayabaskar, who tweeted "This will limit the amount of direct contact doctors and nurses have with patients, thus reducing the risk of infection," after a prototype demonstration.
Dotworld and Kamal are working with two other local companies to develop other projects to fight COVID-19, including second robot, Dokat Cura+ that can remotely navigate to disinfect surfaces, and Dokat Cura, a portable sterilisation tower that uses short-wavelength ultraviolet rather than spraying disinfectant.
The projects have all been tested at a local hospital in Kamal's home city of Coimbatore and are waiting for official approval before going into production.
Aswatha Narayana found fame as India's first WorldSkills Champion when he won the gold medal for Water Technology at WorkSkills Kazan 2019.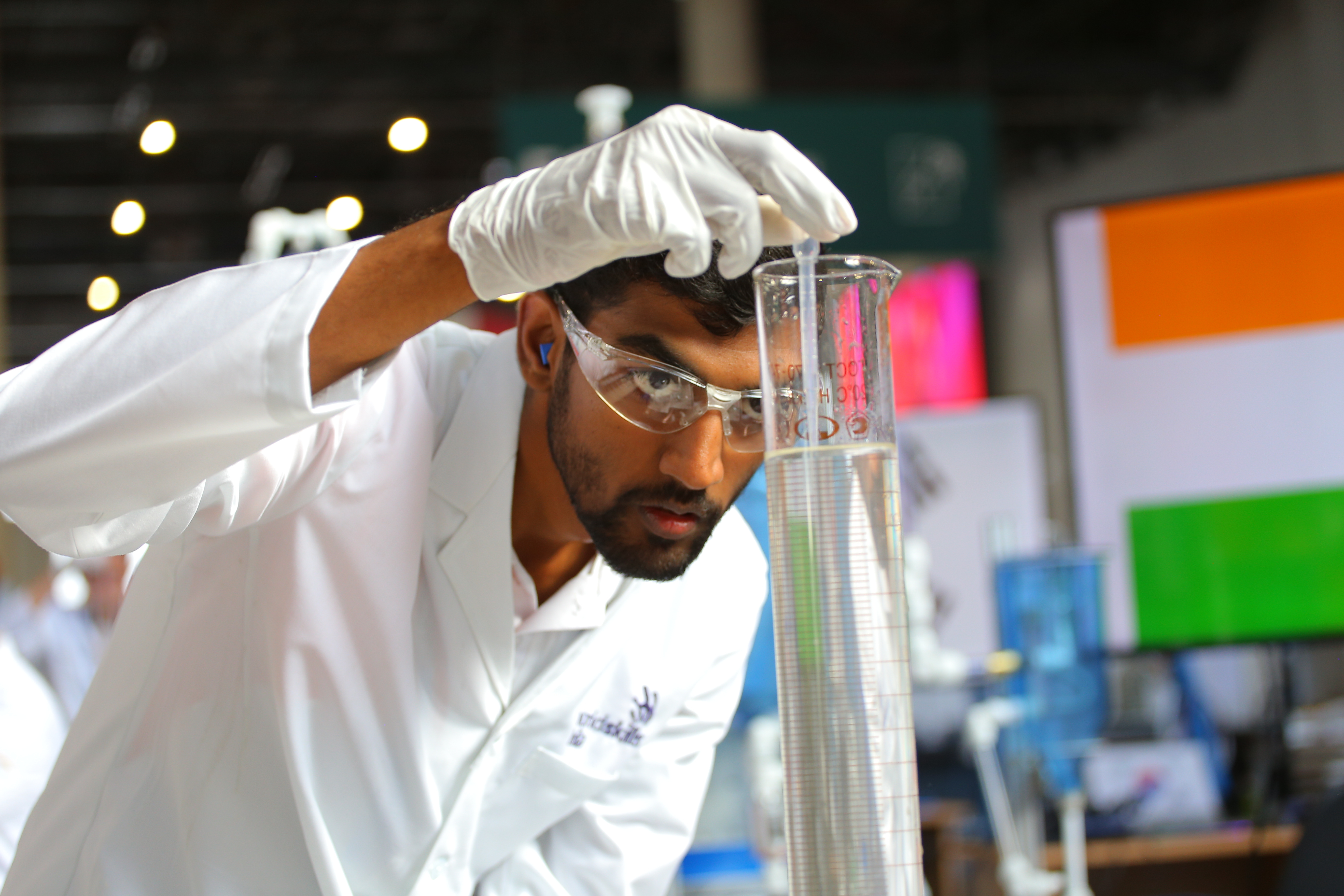 Today he is promoting his skills though the CV Raman Global University, on India's north east coast.
Although the university is closed because of COVID-19, Aswatha is giving free classes on water technology and its importance as a skill.
Also beating lockdown is Sachin Narale, who took home a Medallion of Excellence for Welding at WorldSkills São Paulo 2015 as a WorldSkills India team member and has shared his story through an online forum that attracted around 100,000 viewers.
Meanwhile Indians have been able to turn a celebrity chef whose bake off challenges and daily recipes have provided a welcome diversion from coronavirus for his tens of thousands of followers on Instagram.
https://www.instagram.com/p/CBAt4AkFAbt/?utm_source=ig_web_copy_link
In the WorldSkills family, Chef Vinesh Johny is better known as the Chief Expert in Patisserie from India and a passionate support of vocational skills.
Promoting a new version of an American-style cookie that uses dark and white chocolate chips to promote racial harmony, he tells his followers "we chefs know the power of food to bring people together."