European Vocational Skills Week – Ambassador Pontus Slättman
The CEO of WorldSkills Sweden, Pontus Slättman, is serving as an Ambassador for European Vocational Skills Week 2018.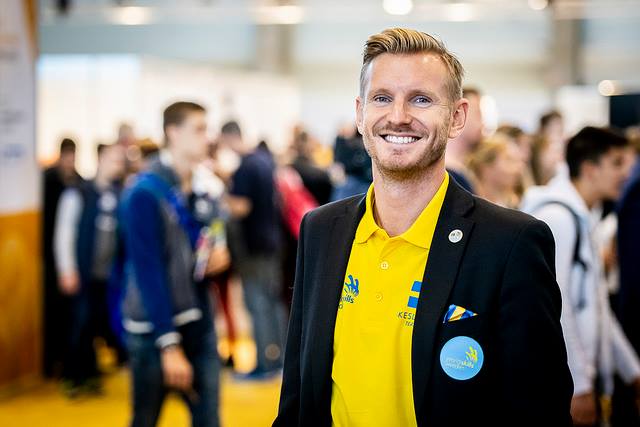 Pontus has spent his working life in vocational skills, beginning as a young electrician.
After becoming a VET teacher, he was appointed as an Expert in vocational and educational training in the field of electrical installation. He was appointed CEO of WorldSkills Sweden in 2014.
His long association with WorldSkills also began early, with Pontus competing in the Electrical Installations competition at WorldSkills St Gallen 2003 in Switzerland where he received a Medallion for Excellence.
He was back as an Expert for Information Network Cabling two years later at WorldSkills Helsinki 2005, and as an assistant Technical Delegate for WorldSkills Shizouka 2007 in Japan.
He has since served as a Technical Delegate in four further WorldSkills Competitions including Calgary, London, Leipzig, and São Paulo.
"My history is all about VET," Pontus says. "VET is all about possibilities and a great start for a young person to get a good job and an exciting future."
European Vocational Skills Week is an initiative by the European Commission to raise awareness of the benefits of vocational education and training (VET). The Week will highlight the immense opportunities that VET can provide for young people, adults, VET providers, and companies.
In 2018, the Week takes place from 5 to 9 November in Vienna, accompanied by activities in the EU's 28 Member States, European Economic Area and EU candidate countries, at local, regional and national levels.
For more information on European Vocational Skills Week visit https://ec.europa.eu/social/vocational-skills-week.