#EmbraceEquity: "We need more women talking about their careers in Automobile Technology"
As part of our series for International Women's Day, meet María Belén Almonacid Barros, the first Chilean female Competitor in the Automotive Technology.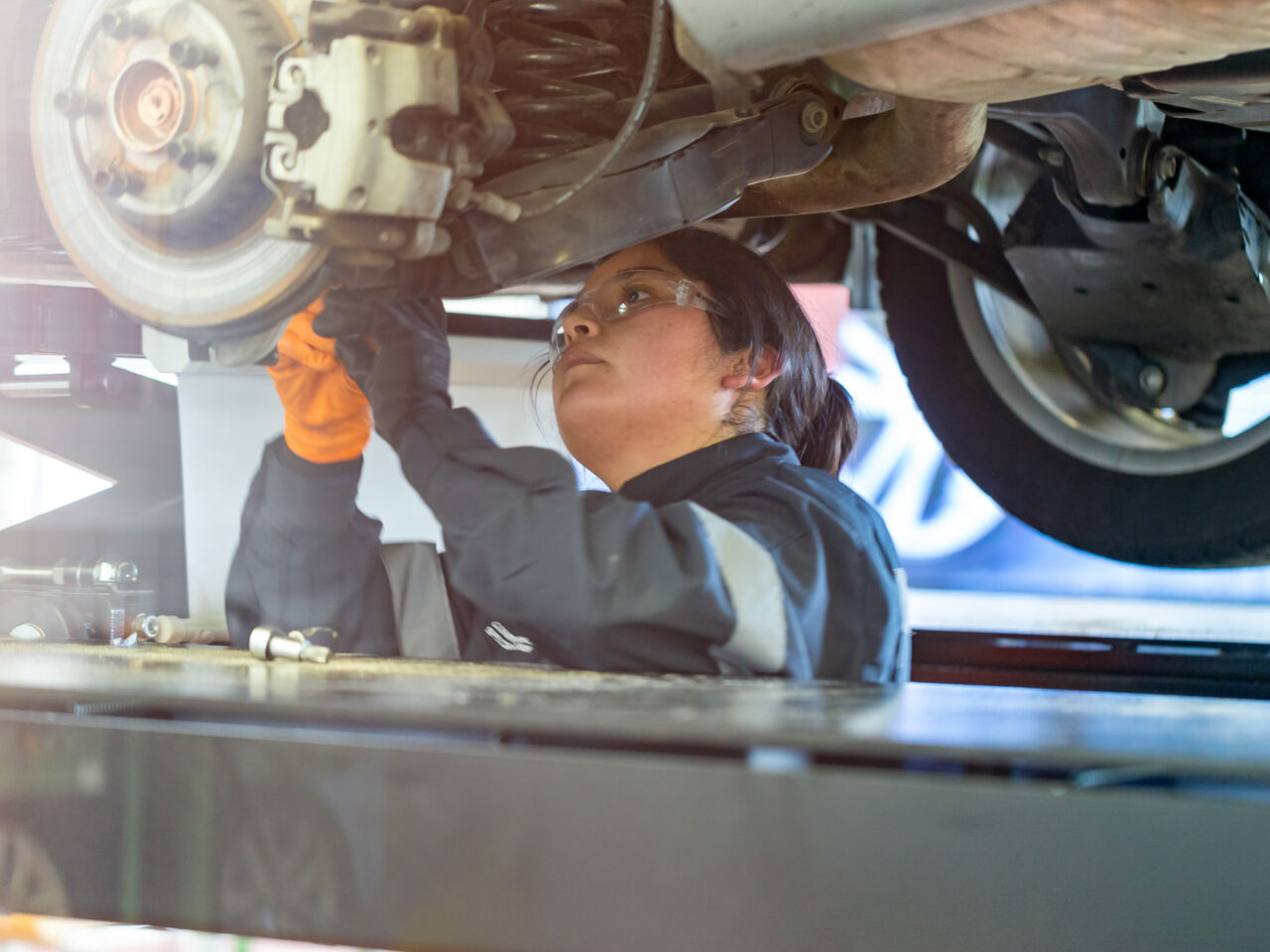 A Champion in Automobile Technology, María Belén Almonacid Barros, 20, from Chile confesses that realizing her father's unfulfilled dream to study mechanics was one of the reasons she chose her skill. That, and the fact that it was "something different" and she knew she would be good at it.
After graduating from Elementary School, María enrolled at a technical school which offered the skills of Early Childhood Education, Automobile Mechanics, Construction Metal Work, and Electronics.
That year, the school started promoting the rotation of students across all skills. Having always been good at taking care of her younger relatives, María initially thought of enrolling in the education course. But after trying various skills, she changed her mind.
"I spent a month and a half at Automobile Mechanics class, and I realized that I was very interested in the profession. My trainers really encouraged me as they realized I was learning really fast and I was always keen to learn more," says María.
After completing her internship and obtaining her technical secondary education diploma, María enrolled in an Engineering course in Mechanical Automotive and Autotronics technologies at DuocUC, an institute of higher technical and professional education.
Because of the "precision" in her work, her instructors proposed she compete at WorldSkills Chile 2021. She won a gold medal, which opened the door to competing at WorldSkills Competition 2022 Special Edition.
María was the only female in her skill at both the national and international competitions – something she was used to. Although there were four girls with her at technical school, she is the only one in her class at university, and she has been the only female in every workshop she has worked in.
In general, Chile observes outstanding gender indicators in higher education, as published yearly by the National Education Council.
From 2005 to 2022, female enrolment in different types of higher education has doubled, outnumbering men. Technical and Vocational Education and Training saw the biggest increase in female participation in 2022, with 7.7% more than in the previous year. However, four out of five students in technological fields are men, and women pursuing Maria's course across the country only represent 5.3%.
Although representation of women in Automotive Technologies is low, Maria never felt discouraged by her peers or instructors.
"My mates at school have always supported me and felt proud of me and what I have achieved. That makes me happy. My colleagues have always treated me equally. Sometimes clients don't want to speak to me because they think I know less for being a woman, but these are rare cases," she says.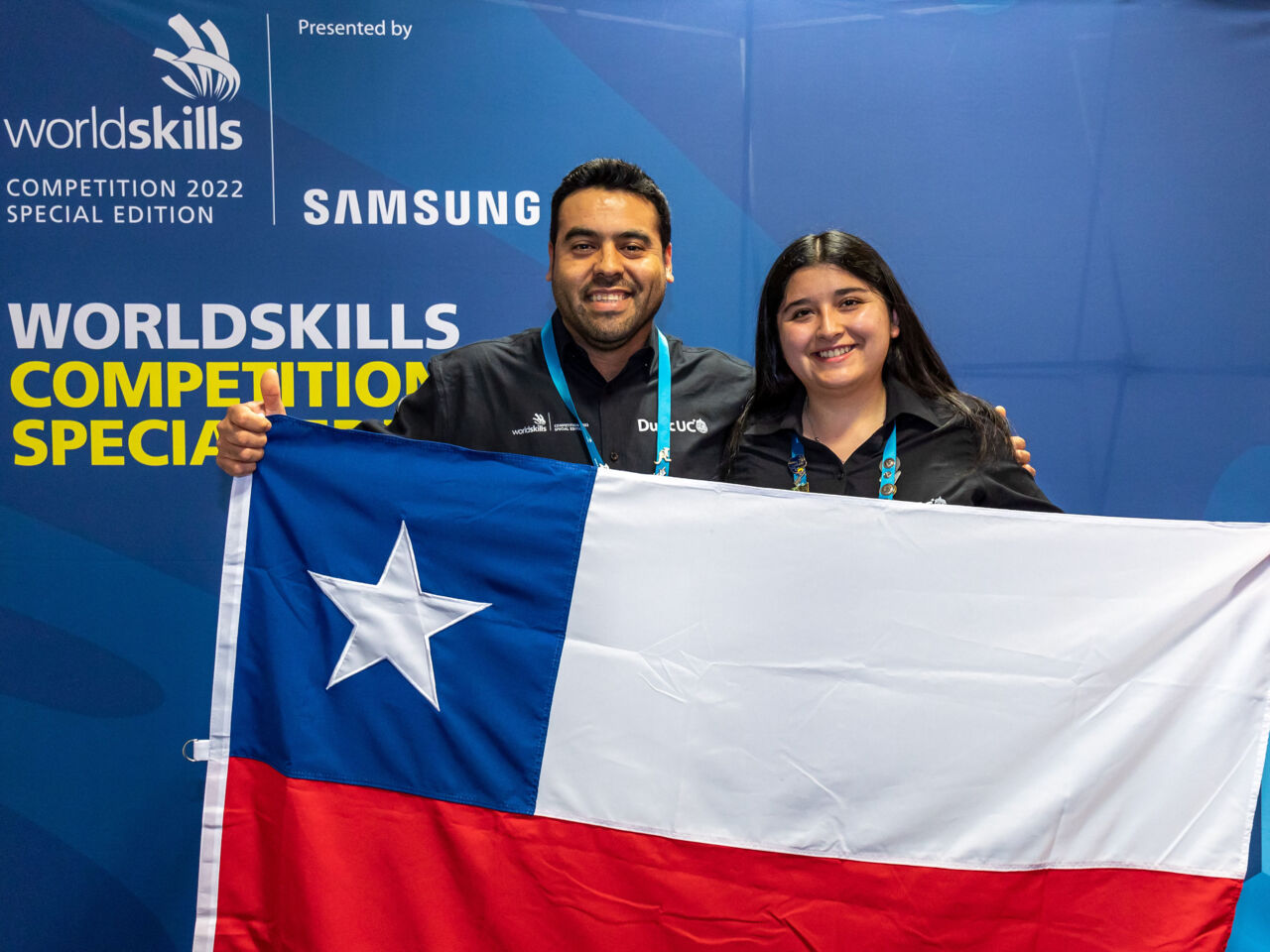 For WorldSkills Competition 2022 Special Edition, she also received the support of industry. To cover the cost of her participation at the Automobile Technology in Dresden, Germany in October 2022, she was sponsored by two large national companies.
"Thanks to them I managed to travel to Germany and compete at WorldSKills. I was again the only female to compete in my skill. I also read the WorldSkills Oath in Spanish. I was a massive moment of pride for me," says María.
"I didn't get the results I wanted but I got recognition, joy and pride. And at the end of the day, by comparing points, my performance was not so bad. It was the first time for Chile to compete in this skill too. It was a big learning opportunity for all of us."
Maria believes that the key to increasing the ratio of women in Automobile Technologies is better representation in advertising, as well as more promotional talks by women already in the trade.
"We need to change the mentality. If I have done it, many others can. Competing changed my life, I would like more people to compete and learn," states María.