Competition Preparation Workshop – Côte d'Ivoire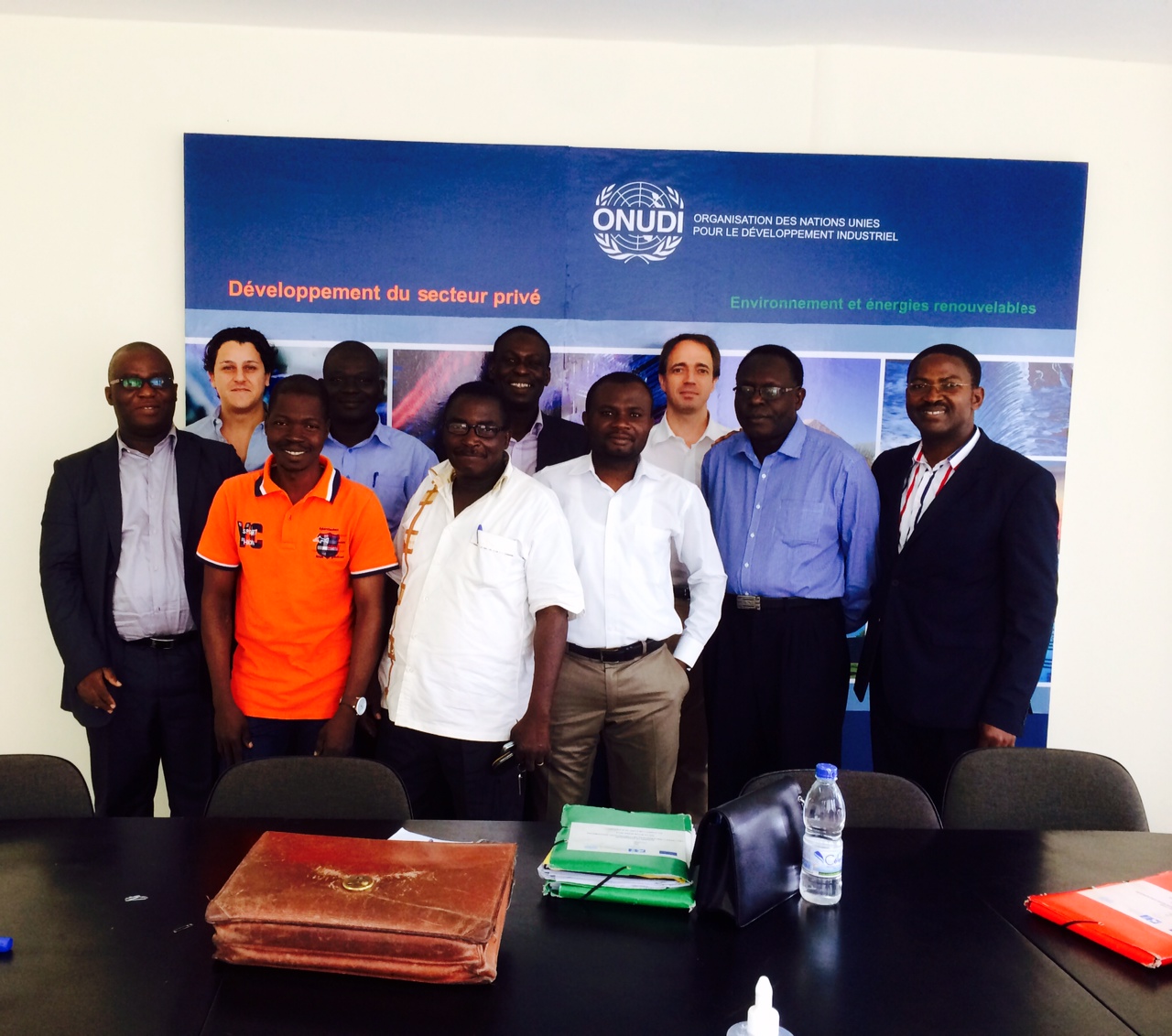 After witnessing the tremendous impact from the first ever National Skills Competition hosted last year in Abidjan, Côte d'Ivoire, the Ministry of Employment, Social Affairs and Vocational Training in Côte d'Ivoire is gearing up for the second National Skills Competition which will take place during the last two weeks of May 2015 in Bouake, Côte d'Ivoire.
Between 5 and 6 March, a workshop was organized in the United Nations Industrial Development Organization (UNIDO) office in Côte d'Ivoire for a group of ten national Experts, made up of inspectors from the Ivorian Ministry and teachers with relevant skills background. In this intensive two-day workshop, these Experts worked on the first draft of test projects for the skills of Bricklaying, Welding, Carpentry, Plumbing and Heating and Electrical Installation. Furthermore, the workshop successfully raised the general awareness of WorldSkills and the importance of a National Skills Competition by involving more teachers as national Experts in the preparation. 
Since the first competition, the Ivorian Ministry, the local teachers and students have demonstrated exceptional desire to learn about WorldSkills with the goal to establish a sustainable foundation for the future of their TVET. A connection with WorldSkills France for technical support and knowledge sharing has been built up ever since the Director General representing the Ivorian Ministry – Mr Koffi Fofie met with WorldSkills  President – Mr Simon Bartley and WorldSkills France CEO – Mrs Laurence Gates in January. During this meeting, Mr Fofie had the opportunity to observe the WorldSkills France National Skills Competition.
The outcomes from this workshop will be reviewed by the Experts from WorldSkills France to ensure the quality of the test projects. Following the outstanding group of WorldSkills Experts who participated in the first National Skills Competition, it is encouraging to see that more Experts are being involved to contribute their time and effort into this project. Given the continuous support from UNIDO, the European Union, WorldSkills Foundation, and WorldSkills France, we hope to see more exciting development in the lead up to the National Skills Competition 2015 in Bouake, Côte d'Ivoire.