Champions gather in WorldSkills São Paulo 2015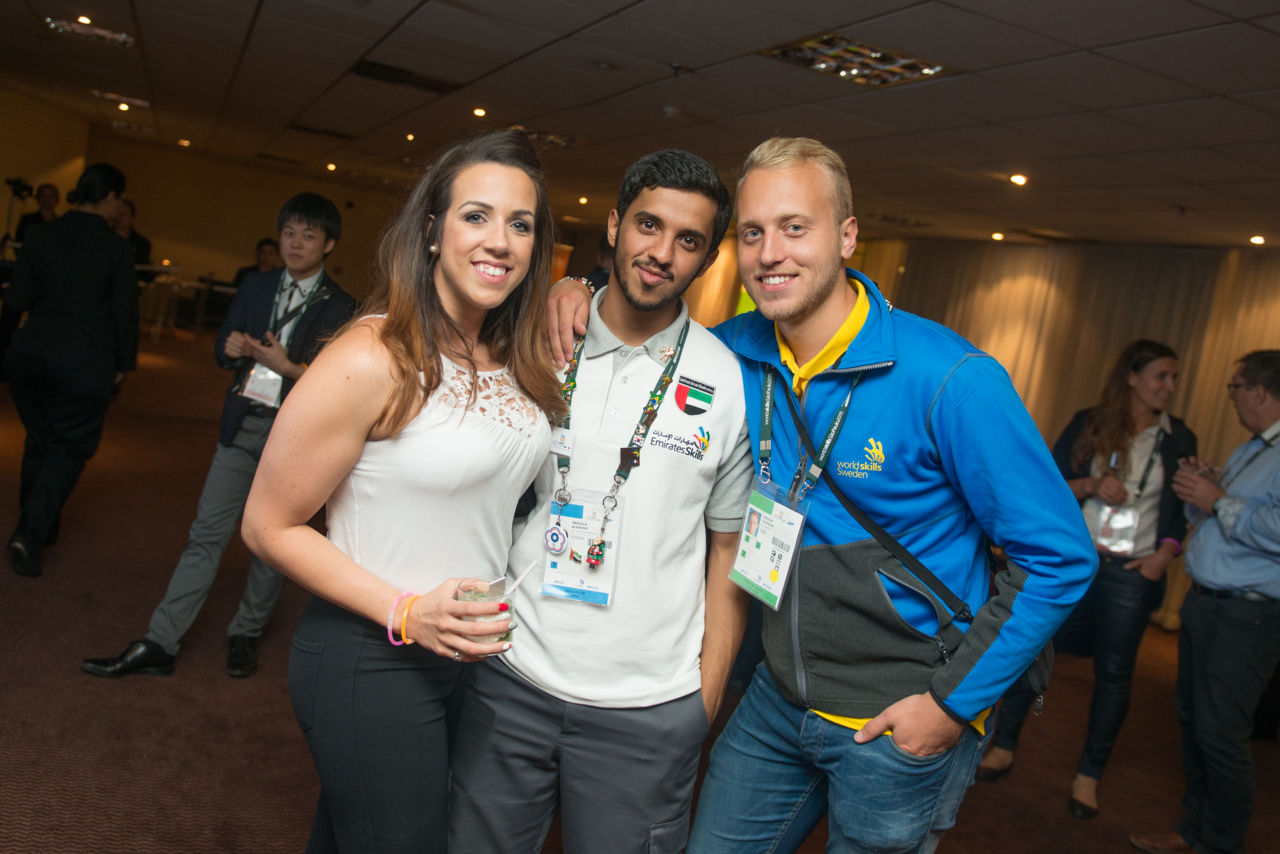 WorldSkills Champions, Competitors from past WorldSkills Competitions, gathered for an evening of celebration at WorldSkills São Paulo 2015. As ambassadors for their skill and for the WorldSkills mission they bring an important energy to the Competition.
Although their time as a Competitor has ended, the Champions continue to be part of the WorldSkills family, often taking on roles within their country and regions advocating for and promoting their skill. Isabelle Collin, silver medallist in Beauty Therapy at WorldSkills Calgary 2009, attended the last two WorldSkills Competitions, serving as a trainer and translator. She also joined the Champions Forum 2014 in Lucerne, Switzerland. At WorldSkills São Paulo 2015, Isabelle is a Team Leader for team Canada.
"The Opening Ceremony in Calgary was amazing and I cannot wait to see Brazil's Opening Ceremony spectacle," notes Isabelle. Isabelle now owns her own business, using the expertise she developed as a WorldSkills Champion to build her business and an impressive clientele.
Brad Franklin, Champion from WorldSkills St. Gallen 2003, has continued to be involved since his time on the world stage volunteering with his home country of Australia's national competition hosting Car Painting. "The comaraderie that exists between new and old WorldSkills participants keeps me coming back every year to give back for the experiences I have had," explains Brad.
Over 150 past Champions are attending WorldSkills São Paulo 2015 supporting the next generation of skilled talent, including members of the WorldSkills Champions Trust (WSCT), an initiative developed by Champions for Champions as part of the WorldSkills Champions Forum 2014.
The WSCT consists of a small group of Champions working together to help bridge the gap between Champions and WorldSkills beyond the Competition. The WSCT operates as an advisory group that works closely throughout the year with WorldSkills. This group works to help raise levels of engagement amongst WorldSkills Champions and to promote active involvement in WorldSkills and WorldSkills Foundation projects, initiatives, and activities.
For additional information visit www.worldskills.org/what/career/champions-trust.