BeChangeMaker Africa 2022 launches
WorldSkills social entrepreneur programme launches African 2022 edition. Applications are open until 1 August.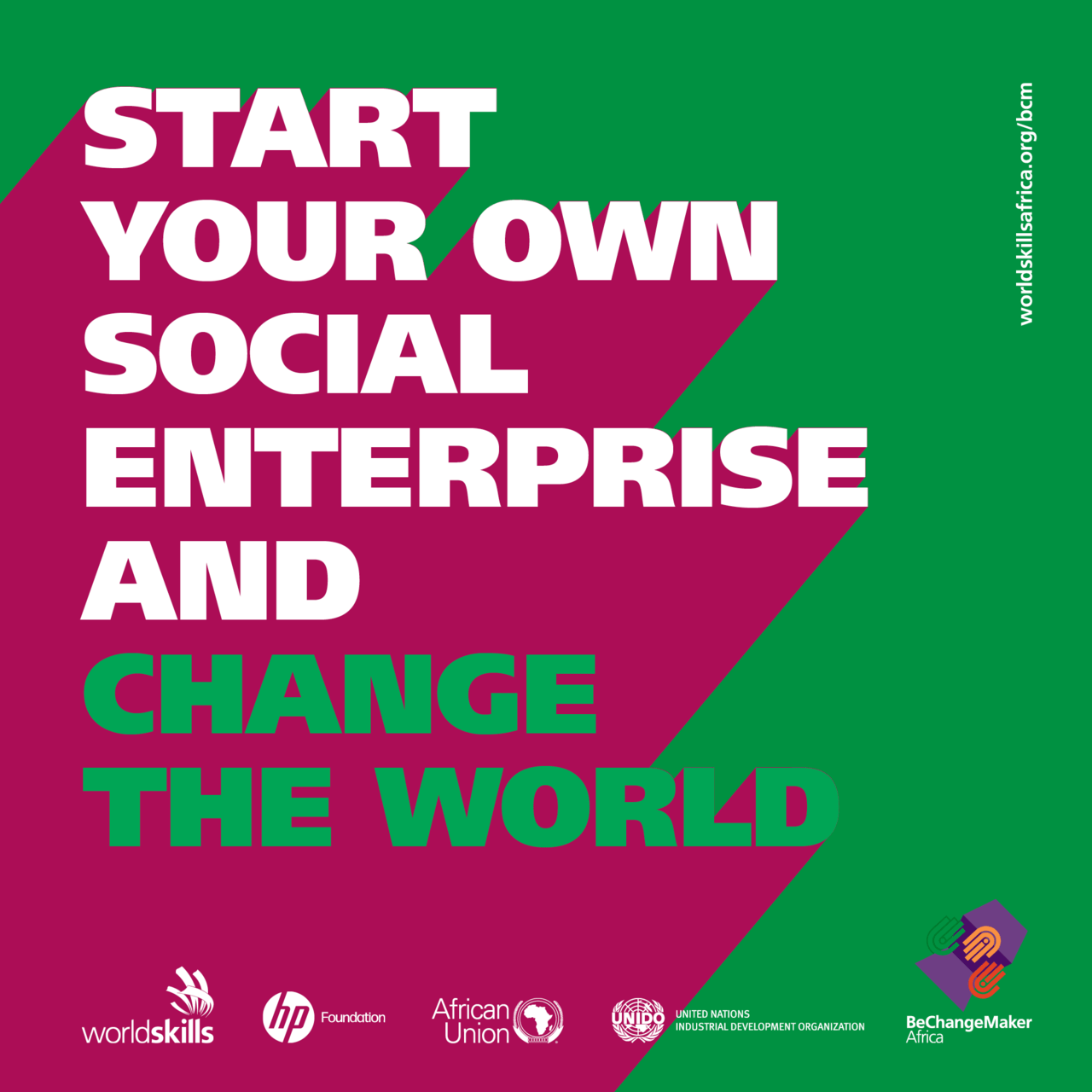 Last year, over 520 team from 40 African countries applied to join BeChangeMaker Africa, a social entrepreneurship training programme that supports the African youth who are passionate about gaining new skills and making positive changes in their communities.
The winner of BCMA 2021 was AfriCity, a social business started by two young women from South Africa whose innovation provided accurate data that helps ventures in the education and healthcare markets understand the underserved people and their needs.
Through the partnership with the African Union and the HP Foundation BeChangeMaker Africa is coming back this year to help empower more young people from the continent through high-quality HP LIFE courses, dedicated coaching, mentorship, business acceleration tools, and networking opportunities in this three-month virtual entrepreneurship training. The programme has also been supported by United Nations Industrial Development Organization (UNIDO) since its inception, and we are very excited to share that the International Labour Organization (ILO) is joining us to support the top five teams who will be invited to join the Skills Innovation Network by ILO for receiving more local and international networking and support.
Apply online on on the WorldSkills Africa website. Applications are open until 1 August.
Thirty teams will be chosen to join the programme officially and be evaluated through online pitch competitions to select the top five teams, who will showcase their ideas and work at the online pitch finale on 29 November. The top five teams will each receive EUR 1,000 worth of customized post-programme coaching. Additionally, the top three teams from the pitch finale will each receive a EUR 2,000 cash award.